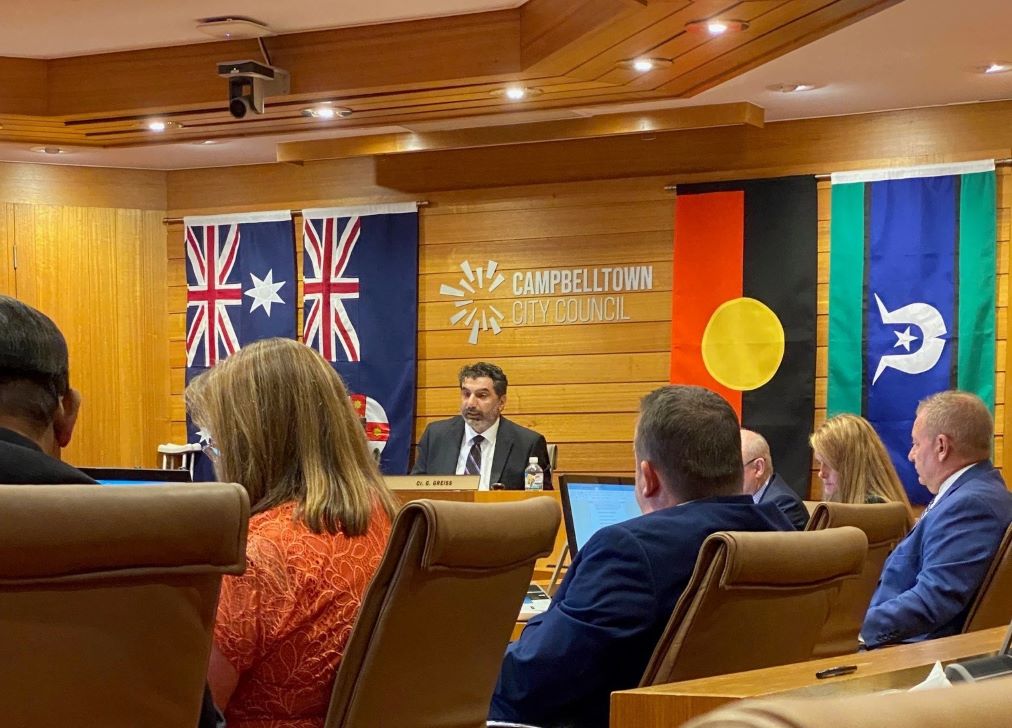 Mayoral election season is almost upon us, with Campbelltown and Camden councillors about to decide who will have the top job in the next 12 months.
First cab off the rank will be Campbelltown, which has scheduled an extraordinary meeting for next Tuesday, September 5.
Incumbent mayor George Greiss, pictured above during a council meeting, seems almost certain to be given another term after an impressive 18 month stint in the top job.
However, our mail is that there could be an interesting ballot for deputy mayor, a position currently held by Cr Josh Cotter.
Cr Masud Khalil is apparently being lined up to have his time in the sun as deputy mayor for the next 12 months.
But some sources have told us there may be a pushback, especially from the five Labor councillors.
But whether the numbers will be there to trip up Cr Khalil time will tell.
A week later, on September 12, Camden councillors will meet to vote to determine if Cr Ashleigh Cagney, who has only been in the job as mayor for a few months, gets to stay in the big chair for another 12 months.
All the feedback we've had here at the South West Voice about the young Camden mayor has been positive.
And it's not just from younger residents; even older ones have been impressed with the poise and intelligence of this mayor.
Cr Cagney has confirmed to us that she will be seeking another term, and so far, no other candidate has come out publicly.
This is politics, even at council level, so there are no guarantees, however, until the votes have been counted.
xxxxx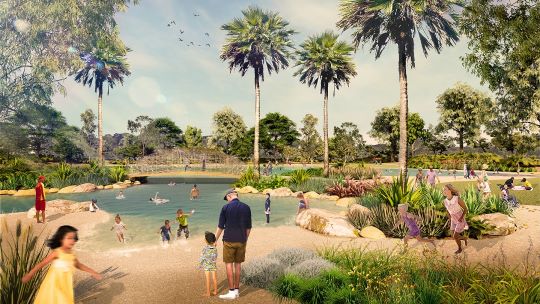 A lot of readers, including some who are from outside Campbelltown, have been asking the Voice about the Billabong.
We hear that it has been delayed again and won't be ready in September as previously reported, they tell us.
They also want to know if the cost of the project, which is now above $40 million, has gone up again.
We have put in a request for information to the council and they have responded by saying they are waiting for a report, which could be available next week.
And that is why, unfortunately, we don't have too many answers for readers right now.
xxxxx
You know we'll be getting a hot summer when local bush fire brigades are already calling out people who light fires in bushland around Campbelltown.
Recently there has been an increase to fire and campfire related calls in Keith Longhurst Reserve and the Basin, according to the Kentlyn brigade, who posted on social media calling for more care in the bush.
"We would like to remind people fires of any type in this area are not permitted and could attract fines for those caught,'' the brigade said.
"The vegetation is extremely dry and dense, and an escaped campfire can ignite surrounding bush land and create a growing bushfire within minutes. Please help us protect you and the surrounding community by enjoying the area safely.''
xxxxx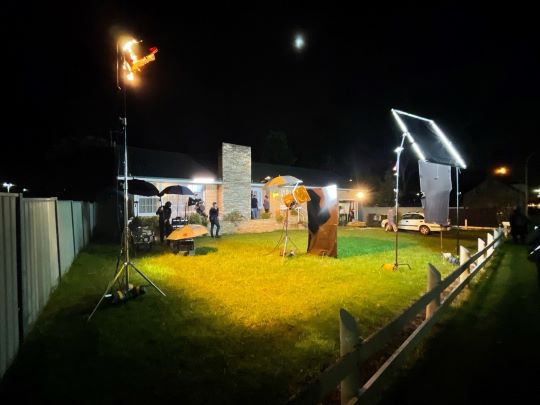 The movie Christmess, much of which was shot in Campbelltown (pictured) and other parts of Macarthur, is on track for release before Christmas.
And as mentioned before in these space, Brick Studios, who are based in Campbelltown, would love to do a premiere right here, and it could even be at the "people's cinema'' in Dumaresq Street.
On that note, it is yet to be confirmed, but a new operator could be coming on board and keeping it open.
Earlier this year the South West Voice revealed that due to poor financials the current operators were asking to be released from the lease with council.
It would have meant the end for this hugely popular cinema, whose ticket prices are almost a third of that of competitors.
But following the outcry caused by our exclusive story, a new operator could soon be running things in Dumaresq Street.
If that's the case, and the cards fall the right way, Campbelltown could now also end up with a world premiere.
As they say in the classics, watch this space.
xxxxx
We do like the idea from veteran councillor Meg Oates, who has asked Campbelltown Council to look into holding a colonial market fair and bush dance in Hurley Park near the site of the historic cattle tanks, the first water supply of the town.
Cr Oates says such an event – during Heritage Week – would recognise and celebrate Campbelltown's nationally significant colonial history, and we agree.
xxxxx
It's not all serious stuff during council meetings … and we'd like to see video evidence of it, but Campbelltown deputy mayor Josh Cotter is claiming that his best shot at the recent 24 Hour Fight Against Cancer Macarthur golf day was off a mattress!
"Thanks a lot, Cr Morrison, making me drive off a mattress you put there,'' he said.
"I have to admit it was my best shot of the day – and it was also well before we had a few beers later on,'' the young councillor added, a big grin on his face.
For those who haven't been here long, up until recently Cr Morrison ran a bed and mattress business in Blaxland Road.