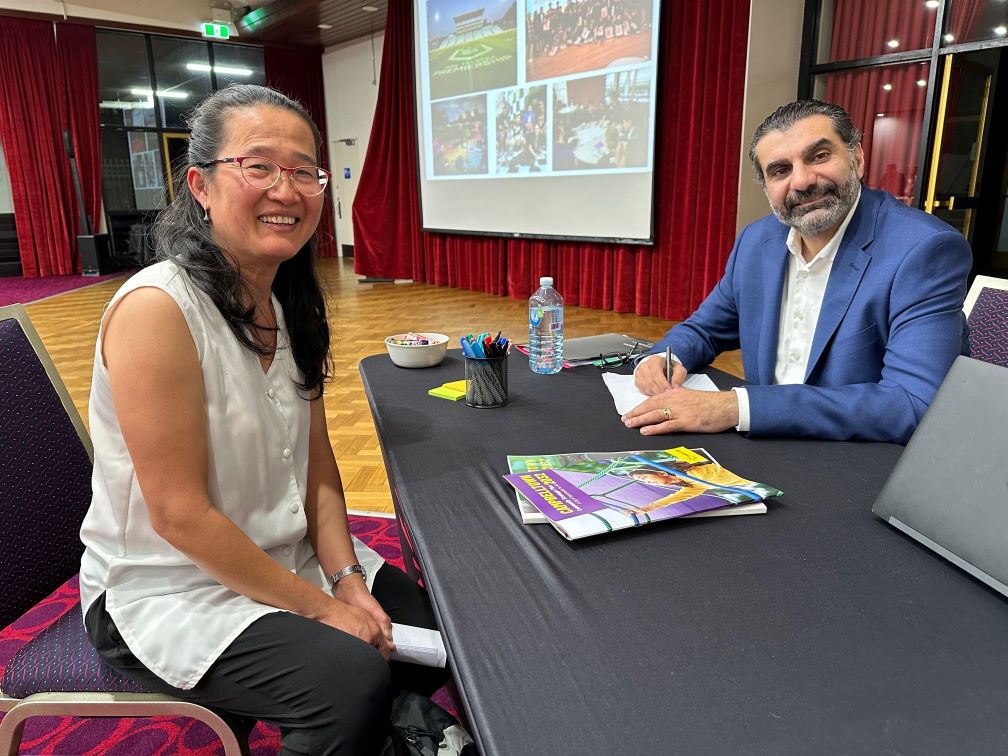 If the first Campbelltown community forum showed us anything it was that the people crave the opportunity to tell leaders what they think.
Held in the civic hall located in front of the administration building complex in Queen Street, the forum attracted more than 30 civic minded residents.
It doesn't sound like a lot, but trust me, it's a good base to build from – so long as council demonstrates that it is serious about listening.
There are a lot of reasons more people don't attend these kinds of engagements, but the main one must be the lack of belief that anything will come from such events.
It's a cynical view, sure, but it's why it's important when politicians and bureaucrats organise such events they need to ensure they are serious about hearing from the people.
Last night was a good start, especially a segment called Five minutes with the Mayor, pictured above.
No fewer than 17 attendees took up the opportunity to sit down with Mayor George Greiss and tell him what their concerns were.
The mayor himself, and the general manager Lindy Deitz for that matter, were confident that as far as a first time goes the forum went well.
Those who attended heard from the mayor, who presented a slideshow of council's activities and plans for the next 12 months.
It was all impressive stuff, but the feeling I got was that the people who had turned up just wanted to have their say.
That they did, heading off to have a chat with the council directors and other staff who gave up their time to make themselves available for the forum, which went for two hours between 6pm and 8pm.
From my discussions with both the mayor and the GM it seems council really wants to seriously engage with locals and hear their ideas about how to make Campbelltown great.
But the tough bit will be filtering that kind of culture all the way down to middle managers and to customer service staff.
Credit where credit is due: our current Mayor is trying very hard to ensure that any changes bring long term benefits to the place we call home.
But as he admitted himself last night, it's not an easy journey trying to turn big dreams into reality.