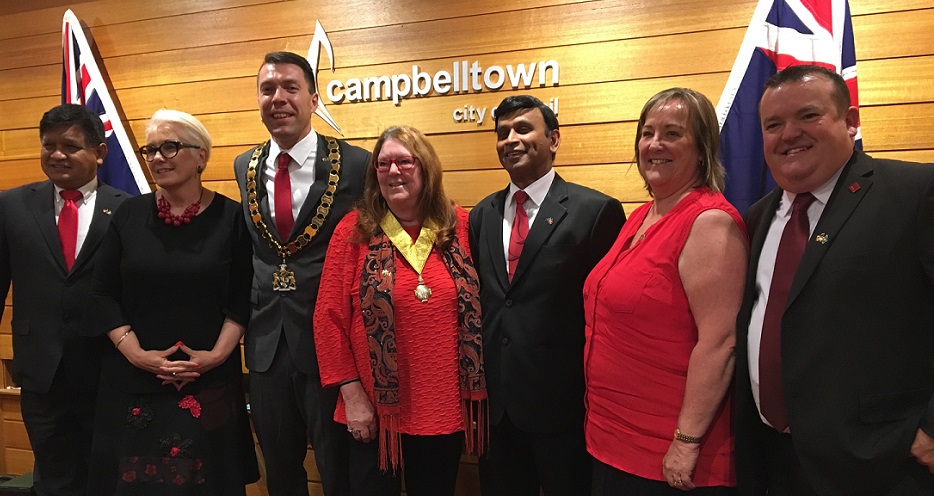 Next Tuesday, September 1, Campbelltown Council will hold elections for mayor and deputy mayor. There is no question that the mayor for the past four years, George Brticevic, will get elected for a fifth year.
Labor holds eight of the 15 seats of council, which are effectively 14 because Liberal councillor Ralph George is on long term sick leave.
So the only thing that's not known is who will be Cr Brticevic's deputy.
For the past two years it has been the "Minto mayor'' Darcy Lound, and for the two years before that it was 30 year council veteran Meg Oates.
If it goes on merit and effectiveness on council Councillor Karen Hunt deserves to get the post, but don't rule out a tilt from the ambitious Masood Chowdhury.
But whatever happens, the most disappointing thing about the whole thing is that it will be held remotely instead of in person in the council chamber.
The meeting will be conducted online using Microsoft Teams so no members of the public or local media will be attending.
Seven months into Covid-19 surely we know enough now to be able to hold meetings face to face safely for everyone involved.
xxxxx
But guess what?
Here is one sign that things may be finally changing and we are starting to think about how we can live with this virus.
Narellan business chamber will hold their annual general meeting on Wednesday September 9 at Menangle Country Club the old fashioned way, you know, people together in the same physical space.
Well done and here's hoping it's the first of many such returns to a new normal.
Let's be honest, zoom meetings are over rated are we are over them.
xxxxx
Everything the Macarthur FC Bulls do seems to be motivated by bringing pride to the people of the region they're named after.
Club chairman Gino Marra tells me the Bulls are determined to play their historic first ever game in the A-League right here at Campbelltown Sports Stadium.
There is no draw or date just yet – the A-League grand final is on this Sunday – but Marra says the club will do whatever it takes to get the green light to launch into the big time in the Bulls pen.
"It will happen, mate,'' he told me when I asked.
xxxxx
Covid-19 forced the cancellation of the 22nd Wests Sports Council annual awards presentation dinner, but it did not ruin the celebrations for the winners, who had their awards hand delivered to them by club directors Martin Bullock and Stephen Stewart.
xxxxx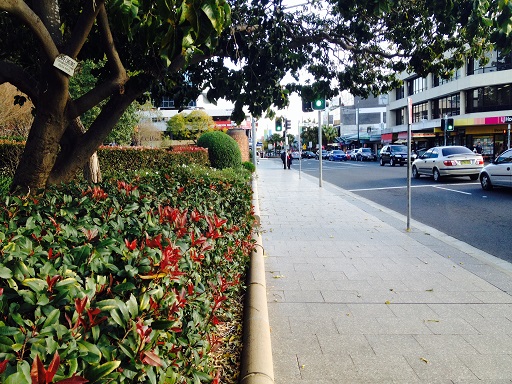 Some positive news for Queen Street, the much maligned main drag of Campbelltown.
Council has landed $1 million in funding from the Department of Planning, Industry and Environment to deliver a place making project to test and refine new ideas to revitalise Queen Street.
Seven key desired outcomes identified along Queen Street will be put to the test as part of the project: a shared people space, cool green spine, a unified street with changing character, full of flavour, fine grain spaces and connections, canvas for public life and the Lithgow street mall activation.
Bring it on.
xxxxx
If you happened to have seen the cutting down of trees at a property along Hansens Road, Minto Heights between August 13 and 16, council wants to hear from you.
A report to council says more than 200 trees of different sizes and species within a critically endangered ecological community that also contains koala habitat were "allegedly illegally cut down during this period''.
The report said council investigators are collecting evidence including photos, videos or witness statements. Anyone with information can call council's compliance team on 4645 4604 or email council@campbelltown.nsw.gov.au.
xxxxx
A South West Voice story last month on local resident Kevin Dillon, who had received the police medal, ended with this sentence: "Meanwhile Kevin Dillon – who moved to the Campbelltown area in 1984 – said he planned to spend more time refining his golf game.''
Fast forward to six weeks later and I get a phone call asking if I wanted to join Totally Locally Committed councillor Warren Morrison for a round of golf at Studley.
Yes is the answer after checking out the diary; and assuming it's just the two of us I chuck the golf bag in the car and head out to Camden.
On the way I get a message to call Cr Morrison, so I pull over and ring to find out he's running late because he's on the way to Glen Alpine to pick up a third player.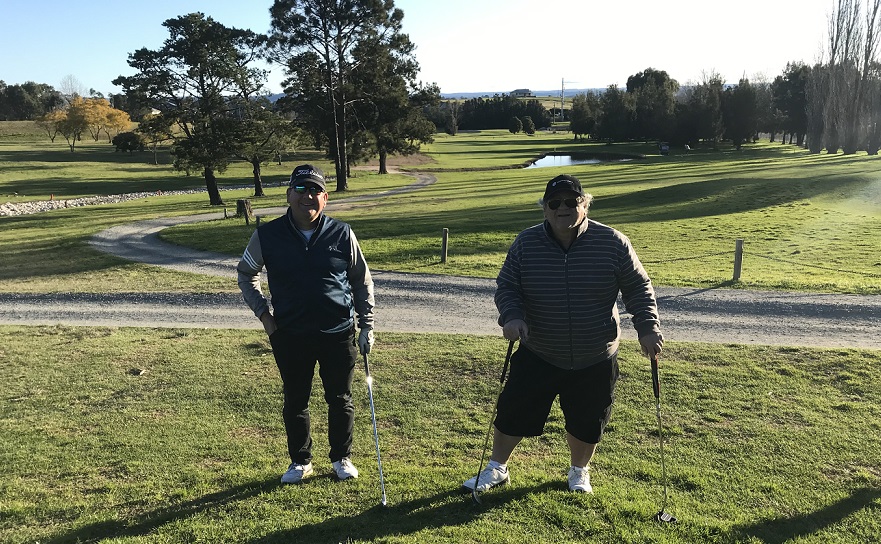 You guessed it, at the golf course I am introduced to Mr Kevin Dillon, whose first question was: how did you get that story about me.
Well, if I had a dollar for every time I got asked that question…
Oh, yes, Mr Dillon's golf is coming along just fine, by the way.