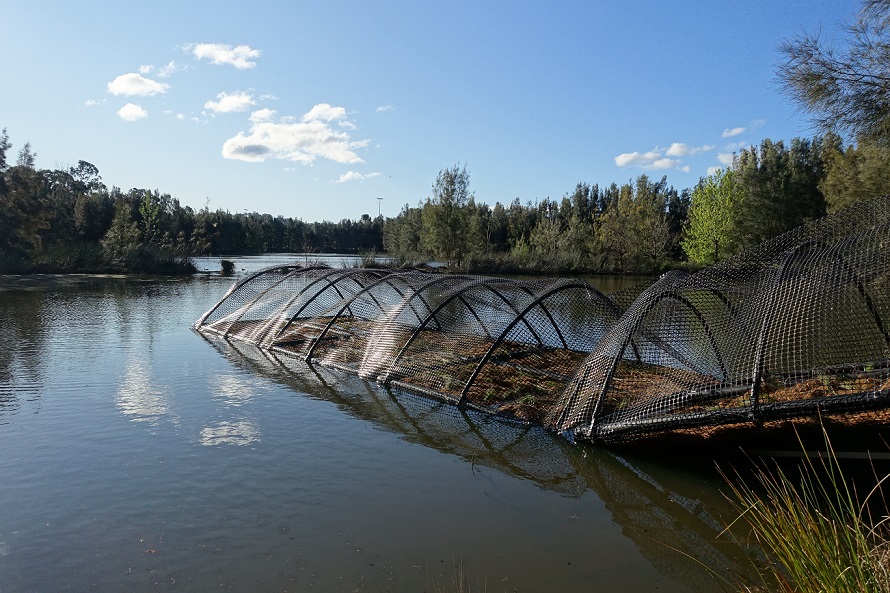 Harrington Park Lake's water quality is set to improve after floating wetlands were installed last week to help the fight against algae.
Floating wetlands consist of plants on a suspended raft.
The plants and their roots assist with removal of pollutants including nutrients and also encourage sediments contained in the water to settle out.
Council secured funding of $20,000 from the Australian Government's communities environment program to install a floating wetland earlier this year.
Mayor of Camden, Cr Theresa Fedeli said the floating wetlands will have a great benefit to Harrington Park Lake.
"We can expect to see benefits from this project at Harrington Park Lake including the improvement of water quality and the creation of habitat," Cr Fedeli said.
"Harrington Park Lake has unfortunately experienced blue-green algal blooms as a result of nutrients in the stormwater from local run off and the floating wetlands will help remove some of those nutrients.
"I thank the Federal Government for their funding, and I look forward to sharing the results with the community."
The improvements come off the back of works to restore nearby Harrington Forest beginning last week, including the removal of weeds to help regenerate native vegetation in the area.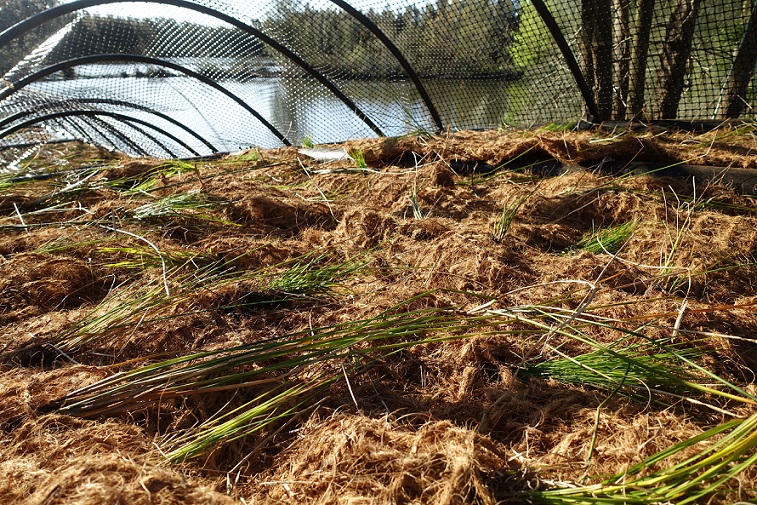 Meanwhile entries are now open for Camden Council's annual garden competition.
There's a category for just about every type, including senior citizen garden, professionally maintained, most creative and most sustainable.
And as mayor of Camden, Cr Theresa Fedeli, says: "The Covid-19 pandemic has also given people extra time at home and I am sure all our local gardeners have been busy preparing their yards for this time of year''.
This year's competition will be judged by acclaimed florist and horticulturalist, Cecily Rogers, along with Alex Ross.
Entrants go into the running to win a share of $450 in VISA gift cards for each category with entries closing on October 14.
For more information or to enter, go to the council website and search 'Garden Competition'.