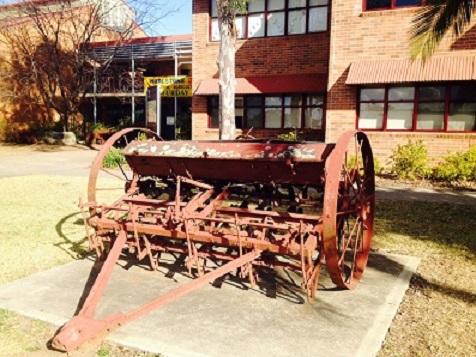 The ePetition to Save the Hurlstone Farm has closed for signatures and been presented in the Legislative Assembly by State MP for Macquarie Fields Anoulack Chanthivong.
On it were 1,132 signatures.
It is now with the NSW Government, which may or may not respond.
The ePetition text said, in part:
"The student body of Hurlstone Agricultural High School (HAHS) is concerned that the future of our school will be jeopardised by the proposed sale of our farm land for residential housing.
"The most recent announcement regarding the sale of some of our school land claims that Hurlstone will remain an agricultural boarding school, however it only mentions the dairy facility and no other enterprises.
"HAHS has been an agricultural school for 113 years and while our dairy herd is the oldest Ayrshire herd in Australia, our other enterprises such as pigs and sheep have also been highly successful, winning numerous ribbons in recent years at events such as the Sydney Royal Easter Show.
"We are asking that all of the agricultural enterprises at Hurlstone be retained at a financially sustainable level.
"This is important for the success of the school as the farm and the boarding school have gone hand in hand for almost a century and it is not possible for one to continue without the other.
"A fully-functioning farm and working dairy enables students to gain a quality agricultural education and continue the proud Hurlstone tradition at Glenfield.''
xxxxx
The 2021 council elections, assuming they're not postponed again, are scheduled for September 4.
But apparently some councils are already moving into election mode in January.
Our mail is that at least one outer South Western Sydney general manager has been informing senior staff that the council is in election mode, whatever that is.
In other words, strap yourselves in, it's going to be an interesting lead up to September 4, if not a long one.
xxxxx
Speaking of elections, there's always winners and losers.
One local Rotary Club have set their recruitment sights on candidates who don't do as well as those who get elected.
Ingleburn Rotary says in its most recent letter that "unsuccessful councillors can become successful Rotarians'', which seems like a pretty good idea.
"The next local government elections in NSW will be held on Saturday, 4 September 2021; following the outcome there will be a lot of sad people who stood for office but failed to attract sufficient votes. It is always tough to win a post on Council, if you are not a household name in the community, therefore, there is an opportunity to attract such people to membership,'' says the newsletter spiel.
The plan is to contact the unsuccessful candidates suggesting they join Ingleburn Rotary Club as a great way of increasing their exposure in the community, building their networks, and doing good at the same time.
"All this would make a good CV for any candidate looking to stand in four years' time,'' says Rotary.
"Clearly candidates for local government office want to serve the community just in the same way as we Rotarians do. If we can provide mutual benefits it is a great way to build membership as well.''
xxxxx
Talking of Ingleburn Rotary, Campbelltown and Macarthur Sunrise clubs have pledged $200 to help fund its inspirational food support program for foreign students at Western Sydney University doing it tough during the pandemic.
xxxxx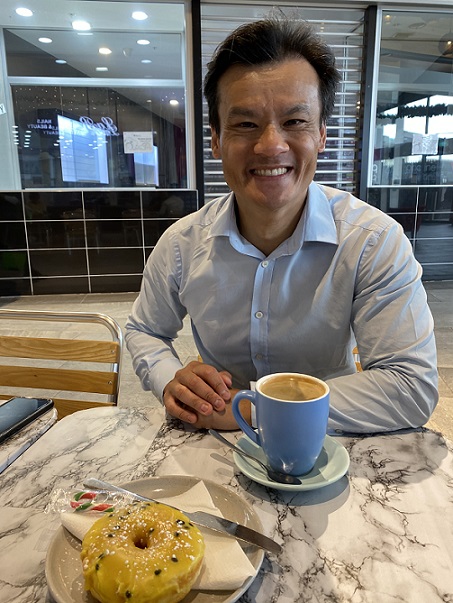 Every year leading up to Christmas we try to catch up with some of our contacts, including local politicians like Macquarie Fields MP Anoulack Chanthivong.
We like that Anoulack will always take us to a different café every time we catch up. But what we particularly notice is the large number of people who stop by to say hello to him and have a chat.
And of course he obliges every time.
Oh, he also has a sweet tooth, the Member for Macquarie Fields.
xxxxx
A weekend of football like never before is on the horizon for Campbelltown Sports Stadium later this year – Covid permitting of course.
It's already a year of firsts, with Macarthur FC playing their first ever home game there last Sunday, but if you love sport mark in your diary the weekend of April 20-21.
On the Saturday, the Bulls will host the Wanderers in the Western Sydney derby, and 24 hours later the rugby league posts will be going up for a huge NRL clash between the Wests Tigers and the Sydney Roosters.
Bring it on!