A teenager is in a critical condition after being struck by a car on the Hume Highway at Casula yesterday.
The driver of the car has been charged and refused bail to appear in court today.
The incident occurred around 12.30pm.
The 17 year old boy was treated at the scene by ambulance paramedics before being taken to Westmead Hospital in a critical and unstable condition with head and leg injuries.
A second pedestrian, also 17, who was walking with the boy, narrowly avoided being hit by the vehicle.
The 37 year old male driver of a grey Kia Carnival was uninjured and taken to Liverpool Hospital for mandatory testing.
Officers from Liverpool City Police Area Command commenced a crime scene and the Metropolitan Crash Investigation Unit have commenced an investigation into the circumstances surrounding the crash.
The driver, a Leppington resident, was later taken to Liverpool Police Station where he was charged with dangerous driving occasioning grievous bodily harm – drive in manner dangerous and negligent driving occasioning grievous bodily harm.
His driver's licence was also suspended.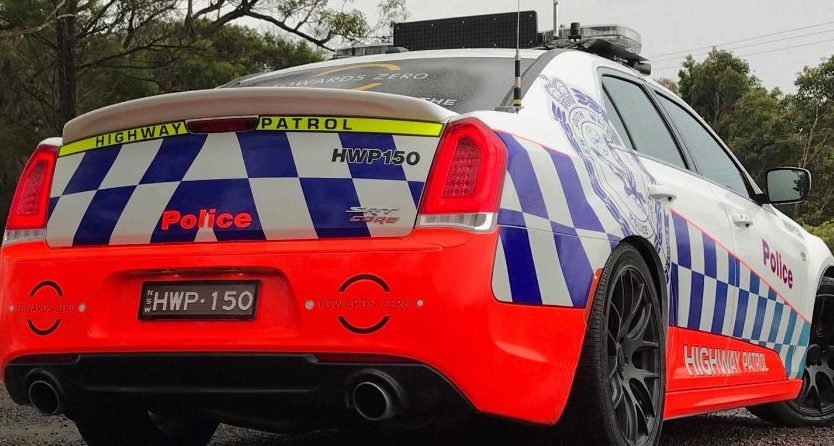 xxxxx
In a separate incident a police officer was injured after arresting a man wielding an axe near Liverpool yesterday.
Officers from Liverpool City Police Area Command were patrolling Wianamatta Drive at Cartwright just after 9pm when they saw a man carrying a long-handled axe.
Police stopped the man and arrested him, and as he was being handcuffed he managed to break free from the officer's grip and ran off towards a nearby laneway.
As officers caught up with the man, he struck one of them in the head a number of times, causing lacerations to the back of the officer's head.
The man was arrested and later taken to Liverpool hospital for treatment for a facial laceration.
Following his release from hospital, the 30-year-old man was taken to Liverpool Police Station and was charged with assault occasioning actual bodily harm, possession of a knife, escape lawful custody, resist arrest and intimidate police officer in the execution of duty.
The man was refused bail and will appear before Parramatta Local Court today.