Have some old and unwanted chemical materials lying around the house?
Now is the time to prepare to dispose of them at the annual Chemical CleanOut next month.
The 2021 Chemical CleanOut will be held on Sunday, February 14, 9am-3.30pm, at council's works depot, located at 5 Millwood Avenue, Narellan.
Mayor of Camden, Cr Theresa Fedeli, said this is a chance for residents to clean out their homes of unwanted hazardous chemicals.
"Many of us have chemicals in our garages or around the house that need to be disposed and the Chemical CleanOut is a chance to not only free up some room, but also do something good for the environment," Cr Fedeli said.
"All chemicals will be collected at council's work depot and disposed of in a safe and environmentally friendly manner."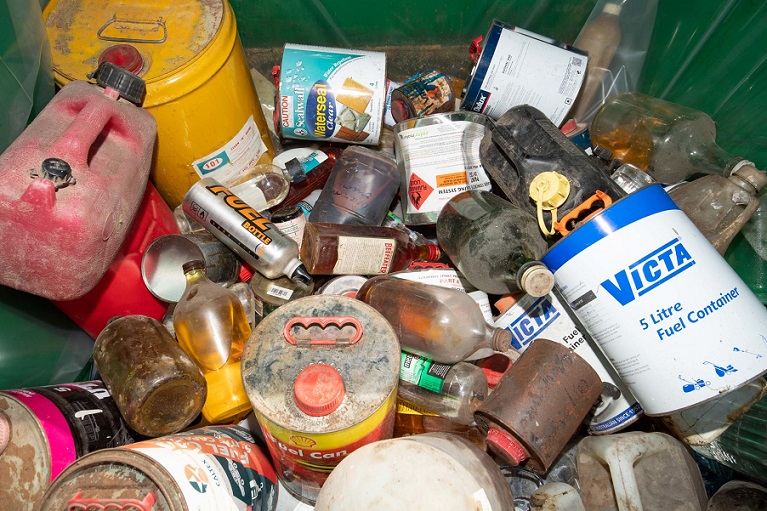 Items that will be accepted on the day include:
Solvents and household cleaners and floor care products;
Ammonia based cleaners;
Pesticides and herbicides and poisons;
Pool and hobby chemicals;
Motor fuels, fluorescent globes and tubes and acids and alkalis;
Smoke detectors, paint and paint-related products and gas bottles; Fire extinguishers, car and household batteries and motor oils and cooking oils.
The Chemical CleanOut is a joint event between Camden Council and the NSW Environmental Protection Authority.
For the safety of both the community and staff, residents are asked to remain in their cars when they attend council's works depot.
If you're not a Camden resident check your local council website to find when their chemical clean out is on.