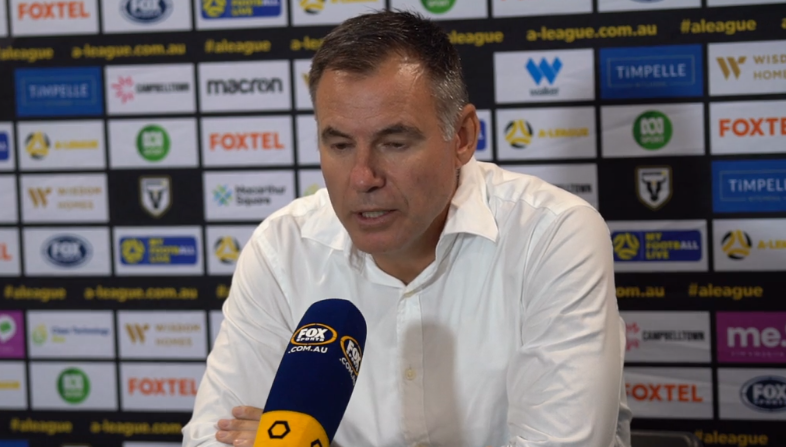 Faster transition and better service to Matt Derbyrshire will be the keys to Macarthur FC getting on top of Wellington Phoenix this afternoon at Campbelltown Sports Stadium.
Bulls coach Ante Milicic, who acknowledged his team's "disappointing performance'' last Sunday against the Mariners, identified those two factors as crucial for his team ahead of the round three match.
Milicic said that while the Bulls style of play won't be changing against the New Zealanders, he wants to see a more rapid transition and opportunities for Derbyshire to find the back of the net.
"We have our style of play but we have to get better and quicker at it,'' Milicic said in his last media conference before the match.
The Bulls are one win and one loss after two rounds, so they will want to improve that later today, especially with the game being a home fixture at Campbelltown Stadium.
Milicic said the players had responded well on and off the field after the 2-0 defeat to Central Coast.
"It was a good turnout, too, so we were disappointed with the performance for our fans and members,'' the coach said.
"Now we have a second chance to get it right, to put on a better performance at home,'' he said.
"But we will focus on ourselves and play to our potential.
"If we can do that we'll back ourselves against any opponent in this league.''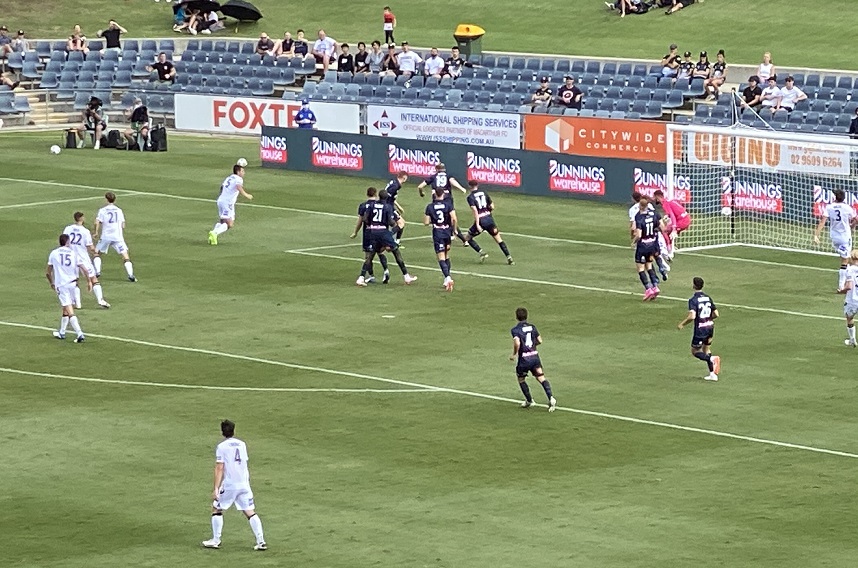 Bulls defender Antony Golec echoed the coach's thoughts, saying the Wellington game will be a tough one.
"There is no easy game in the A-League,'' he said.
"Last week against the Mariners we gave it everything and fell short.
"We were disappointed we didn't get the win, but hopefully we will get a better result against Wellington.''
Milicic has promoted James Meredith and Antonis Martis to the squad available for the game.
1. Adam Federici
3. Antony Golec
4. Benat Etxebarria
5. Mark Milligan (c)
6. Aleksandar Jovanovic
7. Ivan Franjic
8. Denis Genreau
10. Loic Puyo
11. Tommy Oar
12. James Meredith
14. Moudi Najjar
15. Aleksandar Susnjar
16. Nick Suman (goalkeeper)
19. Michael Ruhs
21. Jake Hollman
22. Liam Rose
27. Matt Derbyshire
29. Antonis Martis
31. Lachlan Rose
33.Markel Susaeta
Macarthur FC v Wellington Phoenix
Campbelltown Sports Stadium
Saturday, January 9, 2021
Kick-Off:5:05pm (Local) (5:05pm (AEDT))
Referee: Stephen Lucas
Assistant Referee 1: Lance Greenshields
Assistant Referee 2: Matthew McOrist
Fourth Official: Kurt Ams
VAR: Kris Griffiths-Jones
TV Broadcast:Live coverage on FOX SPORTS 505 from 5:00pm (AEDT), ABC TV from 5:00pm (AEDT), Sky Sport 7 (New Zealand), Kayo Sports (www.kayosports.com.au) and MyFootball Live App, Live Fast and Data Free for Telstra mobile customers.
To purchase tickets visit www.a-league.com.au/tickets