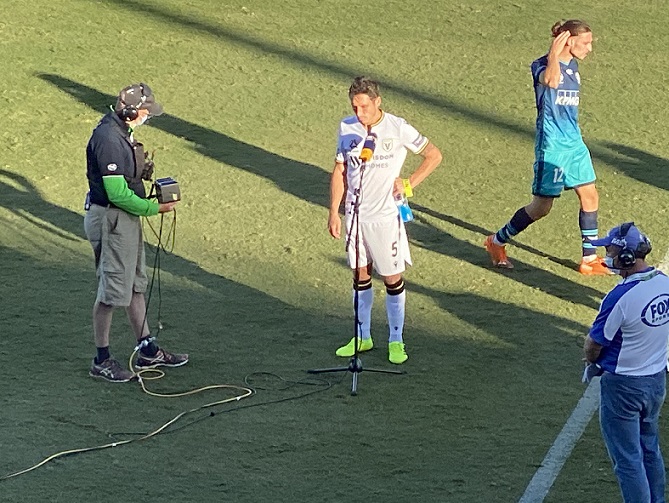 Macarthur FC started the game against Wellington Phoenix yesterday looking like a team that had been assembled from scratch not that long ago.
Which they are, of course.
The Bulls got away with a 1-1 draw against the feisty visitors, but more importantly showed their fans at Campbelltown Sports Stadium that they are determined to build a team that the outer South Western Sydney region can be proud of.
No doubt it's something their proud skipper, Mark Milligan, pictured above being interviewed on TV after the match, will keep reminding them about.
After a sluggish first half when they hardly had any possession of the ball – and conceded a 37th minute goal – they returned for the second stanza with a bit of a spring in their step.
Markel Susaeta's 65th minute thunderbolt to equalise ensured the Bulls did not suffer a second loss on the trot at home.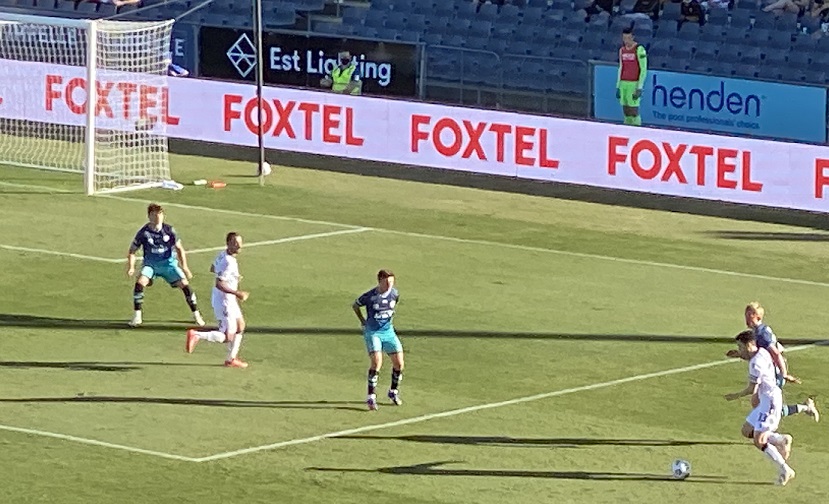 But what gave their fans hope was their fighting spirit in the second 45 minutes.
There is no doubt head coach Ante Milicic and the club have assembled a very talented squad.
So many of their players ooze class when they get a rare opportunity to showcase their superb ball skills.
It will take a long time; perhaps the entire season, before it all comes together for Milicic and his players, but if yesterday's second half was any guide, the Bulls are slowly on their way to becoming a lean, mean, fighting machine of the A-League.
"We started very slowly. We couldn't get out of our own half for the first 10 minutes," Milicic admitted after the match.
"It was a slightly nervous opening 15 minutes, but we eventually settled. We created a lot of chances against a very well drilled side but conceded the opening goal at a poor time."
Milicic said he was happy with the number of chances created, as the team kept pushing for the match winner.
"When they went down to 10 men, we went to a back three, and pushed a little harder for a goal, but it's difficult to create against a team with a deep block.
"I'm happy with the number of chances towards the end of the match.
"We'll keep improving and continue to have a better understanding of each other and the way we want to play, the more time we spend on the pitch," he said.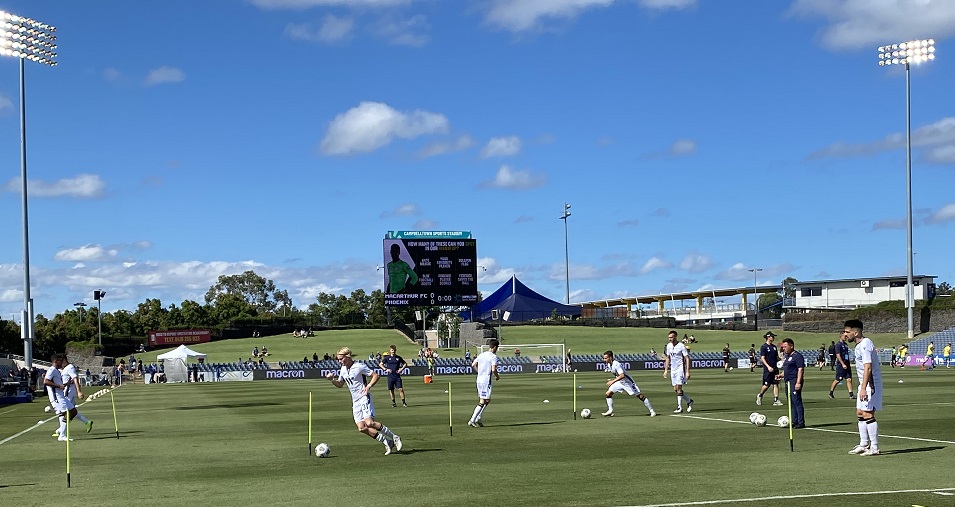 The energetic approach of Lachie Rose (pictured, centre) is close to the long term winning formula the Bulls need to aspire to.
He may be a bit rough around the edges, but Rose just runs and runs and runs and never gives up – even when he's dispossessed of the ball.
Certainly the fans in the stands feel his energy and are lifted by his runs.
Another excellent performer yesterday was goalkeeper Adam Federici.
Cool, calm and collected in goal, Federici is like an extra back with accurate passing to his defenders.
Tommy Oar, the former Socceroo, finally got some game time and he offered some glimpses of the quality he will bring on the wing for Macarthur FC.
Antonis Martis, who also made his debut yesterday at Campbelltown Stadium, also looked like a player who has much to offer Macarthur FC in their maiden season in the A-League.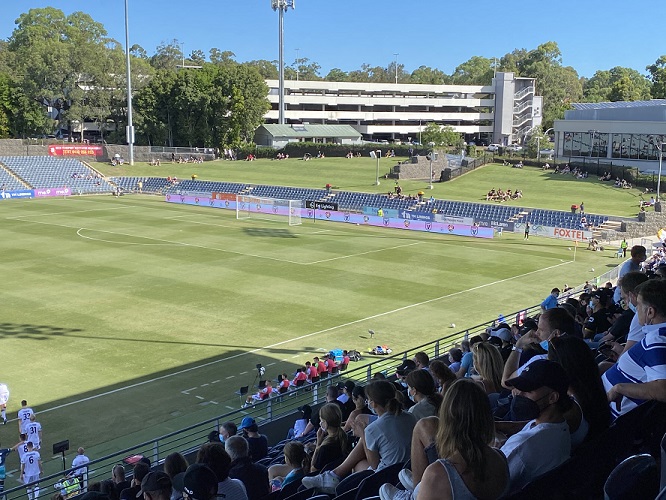 Finally, a pat on the back for all the fans who turned up despite having to wear a mask the entire time they were inside the stadium.
Also, it was good to see a local soccer club, Camden Tigers, showcased during the halftime break when two junior games entertained the hardy Bulls fans, pictured below.
The Macarthur FC Bulls journey is only just beginning but the signs are there that it will be a lot of fun for all of the stakeholders.