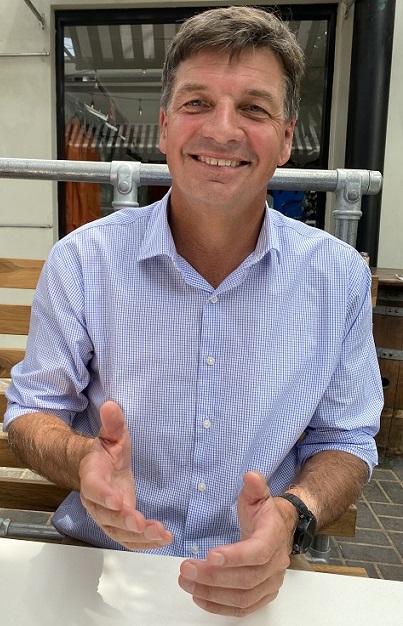 Angus Taylor is looking remarkably relaxed for a senior Cabinet minister who's just come from the Canberra bubble.
We are having coffee in Camden, along with a couple of his staffers, and I can't resist sharing this thought with the minister for energy and emissions reduction.
"You're either really relaxed or just a good actor,'' I put to him.
The federal member for Hume graciously responds: "I'll take that as a compliment,'' before breaking into laughter, with his staffers joining in.
Mr Taylor is a bit more serious when the discussion turns to rail links to the international airport under construction at Badgerys Creek.
As part of the planning, the rail link from the airport was split into two parts: one north to Penrith, and one south to Macarthur.
It was decided to build the north link first, and then the southern one, which effectively could mean 30 years before the residents of places like Camden and Campbelltown can jump on a train to get to Western Sydney Airport.
Angus Taylor was in Cabinet when that decision was made, and what we want to know is if he was in there batting for the people of his electorate.
"I'm telling you I've been batting for everything on the list, and we're getting it and it's unprecedented,'' he responds.
"I care deeply that Macarthur is connected to the airport with rail.
"Is rail important, of course it is, but until we got here there was no talk of rail.
"There is now, and we'll keep going, I want to see appropriate debate whether the next step is Leppington or Narellan,'' says Mr Taylor.
"Leppington means you get it connected to the airport and Penrith and that's very important.''
But why did Cabinet vote to support the Penrith link first instead of Macarthur?
"You've got to start somewhere,'' he replies.
Angus Taylor, who's been in parliament for a little over seven years, is seen as someone who could be prime minister one day.
But he tells me that he is happy making an impact, both in his electorate and in his portfolio.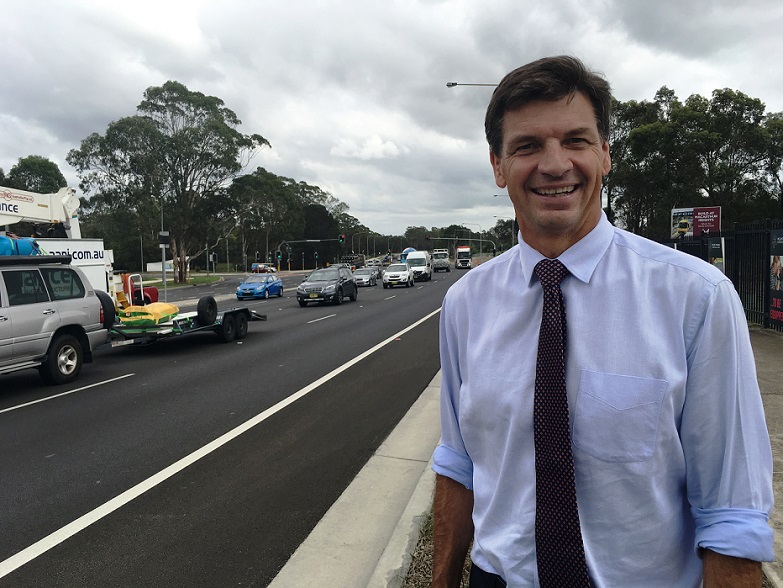 "My seat has the greatest investment of infrastructure of any seat in Australia right now,'' he says.
"If you had a local member 10 years ago saying 'I've managed to get close to $1 billion a year in investment to our region in the next few years, you would have said, 'that's unbelievable'.
"We're not doing that for one year, we're doing it year after year after year,'' says Mr Taylor.
According to figures supplied by Mr Taylor's staff, since 2013 the Coalition has invested $3.7 billion in infrastructure in Hume. This financial year (2020/21) it will be just over $1 billion.
"I have been the local member, representing Camden, since 2016, and since then Camden has never seen money like this invested,'' he says.
"The truth is, Labor never delivered this kind of investment.
"They couldn't even agree to build the airport.
"Yes, I accept there has to be more investment, but look at it the track record, over the last few years, since we announced the airport, it has been phenomenal.''
He quickly plays a straight bat when the question of prime ministerial ambition raises its head.
"My ambition is to have impact,'' he says.
"I've been able to bring energy costs own, drive down emissions without destroying jobs, and to drive an agenda which Labor has now accepted on our approach on gas.
"So long as you can have that kind of impact, politics is a great place to be, despite all the downsides – and my ambition is to have an impact, it's what counts.''
On the question of an Australian republic, the member for Hume says now is not the time.
"Frankly we've got bigger issues than that to deal with, the vaccination, getting industries like aviation, universities and tourism back up and running, our construction sector, they're the things that matter,'' he says.
"The republic is a terribly exciting issue for some, but I am going to focus on the issues that really matter to most of my constituents.''
Australia has the highest level of household solar in the world, one in four houses, and Mr Taylor says no other country comes even close to that.
The minister for energy and emissions reduction says under his watch there has been a nine percent drop in electricity prices in the past 12 months.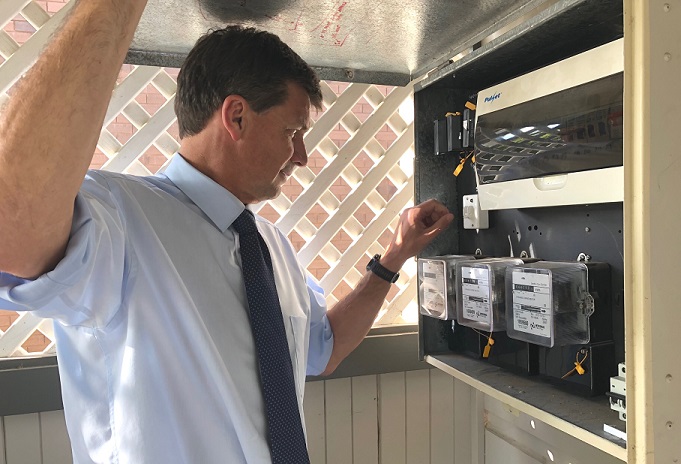 Also, wholesale prices are at record low levels, which is great for industry.
"Emissions are coming down rapidly, they've been coming down in the electricity grid by five percent in the last 12 months,'' he says.
"We have had investment in renewables in the last 12 months equal to four Liddell power stations.
"In the next 10 years we will invest in low emission technologies $18 billion, which is how we are going to reduce emissions.
"We aren't going to do it by trashing jobs, trashing regions, by closing down agriculture, we're going to do it by identifying technology like household solar that works and facilitating that into the marketplace.''
So here we have a potential PM, yet there's talk of a "get Angus Taylor'' campaign at the next election, similar to the one that ousted Tony Abbott.
I ask Angus Taylor what he makes of it all.
"I welcome democracy, it's been pretty good to me, and I've had vigorous campaigns from independents, and small parties at each election that I contested, including the last election in 2019, but I stand by my track record,'' he says.
"The thing that matters more in life than anything is in being able to point to a scoreboard and say what you have been achieving.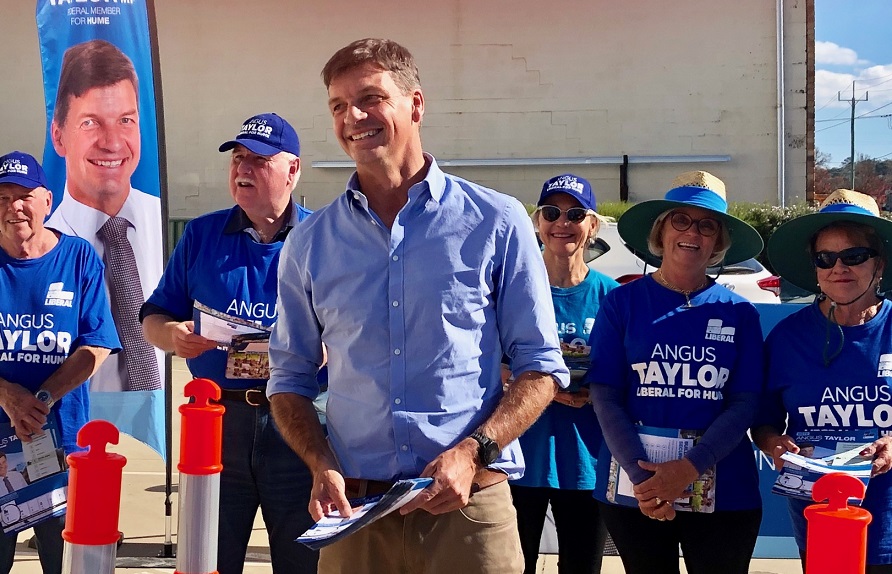 "We have seen record levels of investment in the area, right through from this end of my electorate in Camden to south of Goulburn.
"And it will continue to because we have a government committed to the outer suburbs and the regions, that believes infrastructure and jobs in those places count, so I stand by that track record and I'll fight for that every day.
"It's the nature of democracy that people want power for all sorts of reasons.
"I'll tell you why I want to be in office – because I actually love my job, and serving the people of this region.''