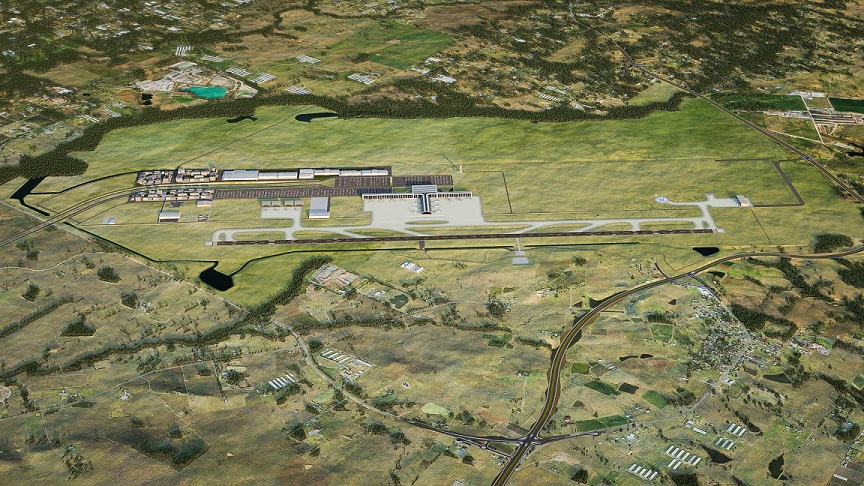 Both the federal and state governments have been talking about looking for infrastructure projects that would help the economy snap back to where it was before Covid-19. Well, Scomo and Gladys, we're here to help, so here's a suggestion for you.
You know a new international airport is being built at Badgerys Creek, a stone's throw from Campbelltown, Liverpool and Camden, right?
Of course you do.
Airports, as everyone knows, generate a hell of a lot of new jobs, and Western Sydney International Airport won't be any different.
Indeed it will be the closest thing ever to a silver bullet when it comes to moving from a local jobs deficit to a happy surplus for all of us who live in the great south west.
Close to three out of four local workers travel outside the area, some of them spending more than 10 hours a week to and from work.
The airport and the giant jobs hub around it, also known as an aerotropolis, will, over time, make a huge difference.
But there is a fly in the ointment.
Badgerys Creek is basically farm land, and all around it is more farm land.
Getting in the car and traveling on the Northern Road was how any of us got from Narellan to Penrith and any point in between.
But an airport means there is a great need for road and rail infrastructure ahead of the official opening date in late 2026.
And to be fair to the federal and state governments, they do have a plan.
Well, it's a half a plan really when it comes to rail, the transport mode that can move more people than any other way.
The plan is for the construction of a six station metro rail line from the airport to St Marys.
It's half a plan because they have more or less given Macarthur and the rest of the outer South Western Sydney region the middle finger.
That's a bit harsh: if you live in Liverpool, Campbelltown and Camden you will be able to catch a bus to get to the airport or the aerotropolis.
There will be investigations into expanding the airport rail line south to Macarthur but there's no timeline, so it could take 10, 20 years or more.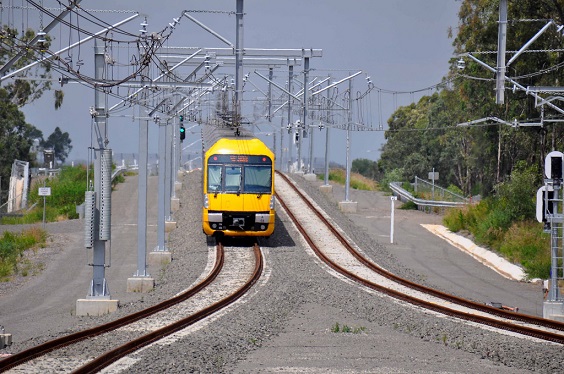 But now the pandemic has put a massive dent into the economy and jobs and maybe the government should do the obvious and start building the southern rail line from Badgerys Creek as well.
Imagine the boom it will create having a metro service with stops at Oran Park, Gregory Hills, Narellan, Camden, Mt Annan, Menangle and Campbelltown.
And if anyone happens to have a job at Penrith, well, the north south rail line will be at your service, too.
And it's all there for you, PM and Premier, no work to do, just open the government wallets and start building.
There's one other suggestion we have for you: why complete the airport at 2026 when we can bring it in a lot sooner.
Pumping more money into the construction of the airport will also bring more jobs right now, when we need them to repair the economy.
Even before the pandemic there was this question about why 2026; why does it need to take that long.
Now, almost a year into a terrible pandemic, there is no doubt expediting this great project and the infrastructure around it is the right call.