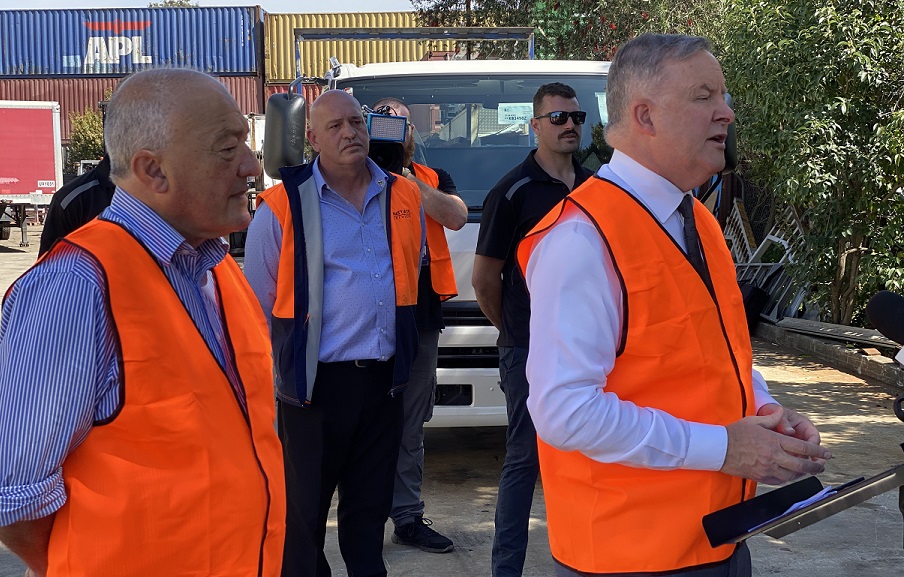 Anthony Albanese has reaffirmed Labor's commitment to building rail and road infrastructure so the residents of outer South Western Sydney can easily access the giant jobs hub in and around Western Sydney Airport.
Speaking to the media in Minto this morning, the federal opposition leader slammed the current plans to build transport connections only between the new airport and areas north west from Badgerys Creek.
"This is a short sighted approach by the federal and state governments,'' he said in response to a question from the South West Voice in Macarthur.
"We, in government, would make sure that Macarthur and South Western Sydney, got the infrastructure they need, including an extension of the South West Rail line to the new airport,'' Mr Albanese said.
"A university and an airport are the two things that bring a lot of jobs, and here we have a new airport.
"But everyone should have access to the airport and the jobs around it, and Labor, including our local MPs, Dr Mike Freelander, and Anne Stanley, have being strong voices for the region.
"If we are elected that's what our position will be,'' he said.
"It's just short sighted to build a railway line from the airport only to the north west.
"Indeed a railway line between South Western Sydney at Macarthur and the north west of Sydney makes sense even without the airport.''
Joining Mr Albanese during this morning's tour of Minto trailer factory Austate Services in Swaffam Road, was Dr Mike Freelander, the member for Macarthur.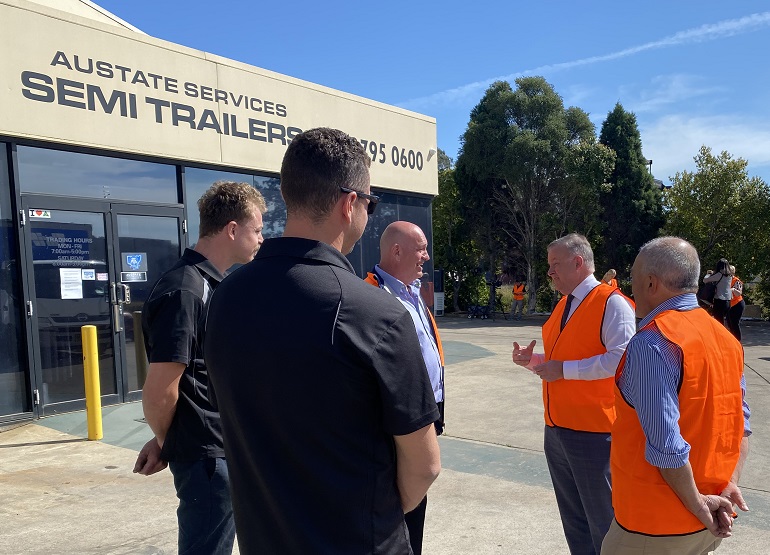 Dr Freelander said accessing the jobs at the new airport and aerotropolis was now even more important than ever – especially for young people, who will be struggling to get into jobs after leaving school.
"That's what young people here in Macarthur are telling me," he said.
"We need that rail infrastructure to the new airport and the aerotropolis because that's where the jobs of the future will be,'' he said.
Meanwhile, the member for Werriwa, Anne Stanley, has welcomed calls for Qantas to relocate its headquarters to Western Sydney.
Earlier this week Qantas announced a review to consider relocating from its existing headquarters at Mascot, with Western Sydney Airport touted as a potential location.
"With the majority of Western Sydney Airport and the Aerotropolis in my seat, I welcome any move that brings more jobs to Werriwa,'' Ms Stanley said.
"The airport and aerotropolis are once in a generation projects that will transform our region into an aeronautics, research and logistics powerhouse.
"Qantas can join Western Sydney in leading the nation out of the recession and laying the foundations of a modern and connected economy.''