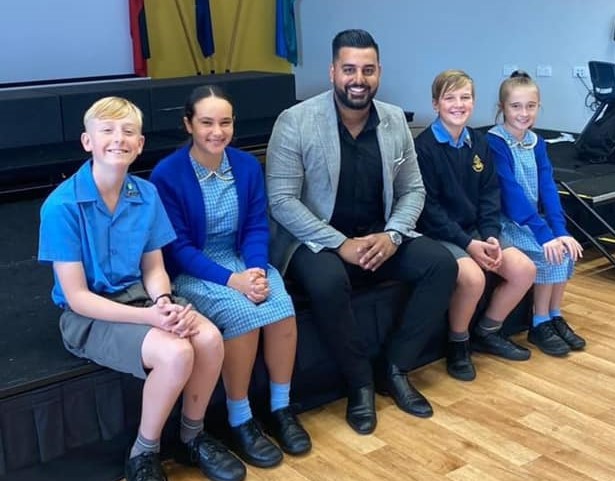 Josh Cotter says he wants to see more young people get involved in local government affairs.
And Cotter, a young man himself who is running under the banner of Community First in Saturday's council elections, says he has an idea that may help inject youthful ideas and energy into council in the future.
"In the long term I'd like to see a dedicated youth centre established, because if you want to get young people involved with something you need to give them a place where they feel they belong.
"You have got to take them on a bit of a journey with you.
"So if you want to get them involved and engaged with the decision making in our city you need to give them something they feel they have ownership over and a youth centre somewhere in Campbelltown would be the way to go,'' says the father of one.
"We have amazing young leaders in all of our schools, and I work through all our schools, with great ideas and they can bring them to the forefront if we give them an opportunity.
"But I also like talking to those students who are a little disengaged because sometimes they have different ideas, think outside the box, and together with their peers can really make change
"If we had something like a dedicated centre where there could be a youth committee or board advising us, they are future leaders, so they could advise us on things that are not just related to youth issues,'' he says.
"It could be on things that can affect them in 10-20 years when they have their own families, when they're buying properties.
"No doubt decisions by councils will affect them too down the track, so another reason to have their input.
"We have to start somewhere, and I think a dedicated youth centre would be the way to go,'' says Cotter, who is hoping to get elected to Campbelltown Council at Saturday's local government elections.