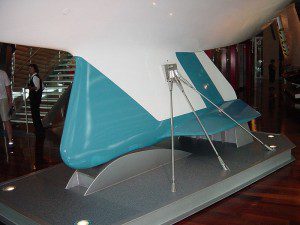 MY personal best sporting moment was coaching the St Andrews under 14s cricket team to a Camden Association premiership more than 20 years ago. Even though it would have been the St Andrews club's first ever premiership in any age group, I hadn't anticipated the reaction when my mighty boys bowled out the opposition  for under 80 runs. We had just scored 86 ourselves, our worst batting performance of the season, but it must have been our year. When the last wicket fell I heard a mighty roar from 50-60 people, the parents and a few relos and friends, looked around behind me and they were jumping up and down, hugging each other (not much high five stuff in them days) and one parent opening a bottle of champagne. You'd think we won the cricket world cup! I got called "super coach'' at work for a minute or two. That was nice. OK, so here are this week's Top Five:
NUMBER 1: Australia II winning the America's Cup in 1983, with the Yanks having failed to be beaten in 132 years. That's a long time between drinks, but thanks to the efforts of our great crew and a yacht with a secret winged keel (pictured) did the job. My best memory is not the final race, but Prime Minister Bob Hawke on TV, his clothes covered in champagne, saying in that crackling voice of his: Any boss who sacks a worker who has a sickie tomorrow (next day was a Monday) is a bum! Only an Australian head of state would say something like that.
NUMBER 2: In September 2000, for two weeks during the Sydney Olympic Games, our city was a hive of colour and movement, the highlight being Cathy Freeman's gold medal. But we seem to have ignored the most important lesson of all from the Games, how to fix Sydney's road congestion problems. Do you remember how the streets and roads were devoid of any other vehicles, because half of Sydney's population had escaped for the duration of the Games. I went off to Nelson Bay, and returned on the night the closing ceremony was on, and the empty roads was an eerie feeling. So, all we have to do is relocate two million of us to a new city somewhere west of Dubbo and, presto, problem solved. Now that's the best idea ever, don't you think.
NUMBER 3: In 2005, the NRL premiers of the previous years, the Bulldogs, were smacked by this cheeky young team from the Wests Tigers by 50 or more. It was no fluke as Benji Marshall and Robbie Farah shocked the rugby league world by going all the way and winning the grand final against the North Queensland Cowboys. Campbelltown partied for a week, maybe longer.
NUMBER 4: About a month after the Wests Tigers won the comp in '05, the Socceroos took on Uruguay in a World Cup qualifier at the Olympic Stadium in Homebush. The boys in the green and gold hadn't qualified for the WC in 34 long years. In the first leg they had gone down 1-0, so they had to win by 2-0 to go to West Germany. At the end of extra time it was all even after Australia won 1-0, so it was down to a penalty shootout, probably the most famous one ever for Australian soccer. The rest, as they say, is history.
NUMBER 5? Well, of course, it's the St Andrews juniors winning a premiership with "super coach'' in charge. It is my Top Five after all and Rafferty's Rules are always applicable in this case.