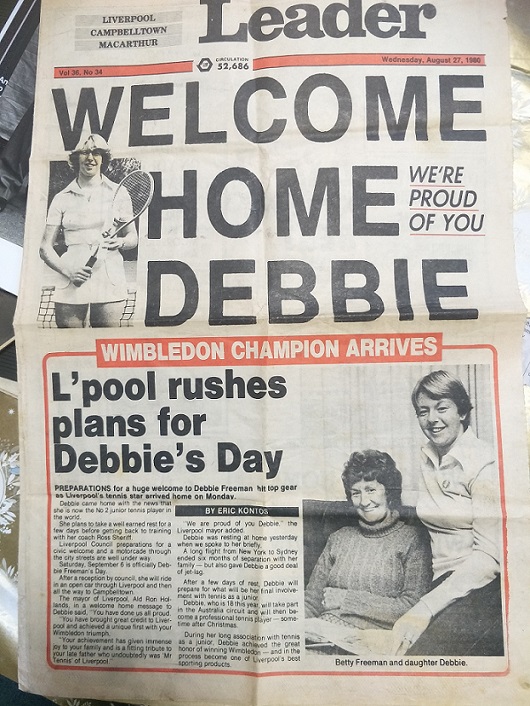 This is from the "where are they now'' department.
Liverpool historical society recently received a bundle of items and in among the gems was this cutting of a front page from a local paper way back in 1980.
Eagle eyed historical society chief Glen op den Brouw spotted the byline on the story and naturally sent it on to the Voice.
"I just received this donation today, amongst other items, written by a promising young journo,'' Glen wrote in his note.
Yep, thanks a lot mate, for reminding me I am 41 years older than that young reporter who wrote the story about the local tennis prodigy who won the junior girls Wimbledon singles title in 1980.
It did bring back a flood of memories, including how hilariously difficult it was to talk to someone on the other side of the world in those days. You know, when we thought we had to yell so the person in London could hear us.
Back to the tennis champion, Debbie Freeman, who was given not just a civic reception when she returned home but a huge parade down Macquarie Street.
If memory serves me right Debbie sat in a horse drawn carriage, while big crowds cheered her on from both sides side of Liverpool's main street. Last I heard Debbie was living in Melbourne with her family.
xxxxx
Local film production company Brick Studios is giving local businesses the opportunity to get their names up in lights.
Campbelltown's Daniel Fenech, the main man behind Brick Studios, says they're in negotiations with an award winning filmmaker to produce a movie about Christmas that's never been done before.
Daniel says he wants to bring the production to Macarthur and with it jobs to local people involved in film production.
But he also wants to get business involved in something different via sponsorships as Brick Studios continue to work to get the film off the ground.
If you're interested but want to know more contact Daniel on 0402 031 748
xxxxx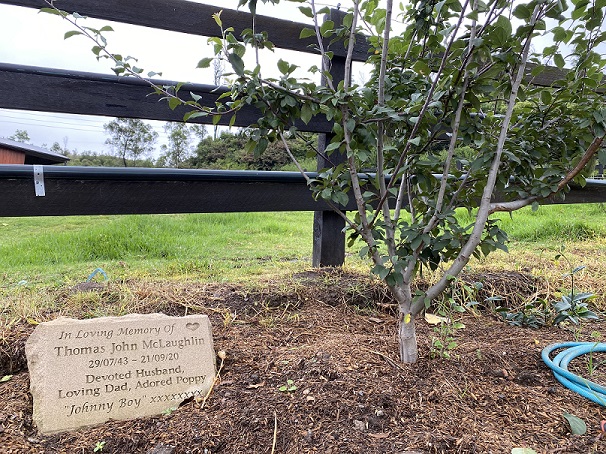 Macarthur's own Mr AFL, John McLaughlin was a man who enjoyed the simple pleasures of life.
When he passed away last year after losing his battle against mesothelioma he was living in a beautiful piece of land near Picton, the sort of spot one would describe as God's country.
And that's where John will be for eternity because his ashes were placed underneath a crab apple tree next to the cottage he shared with Mrs Delicious, as he called Jan, his wife of more than 50 years. Rest in peace, mate.
xxxxx
This weekend Campbelltown Stadium will host not one but two top grade football games. Tomorrow night (Saturday, March 20) from 5pm, Macarthur Fc will host Western United, and at 4pm on Sunday Wests Tigers will run out against the Sydney Roosters. Good luck to both our teams.
xxxxx
Award winning public art project, Hello Koalas Sculpture Trail, is coming to Campbelltown in April. Six of the fibreglass koala sculptures from Port Macquarie will be carefully delivered to go on display during all of April at The Australian Botanic Garden Mount Annan Connections Garden, council administration building in Queen Street, the arts centre, visitor information centre and Ingleburn Library.
xxxxx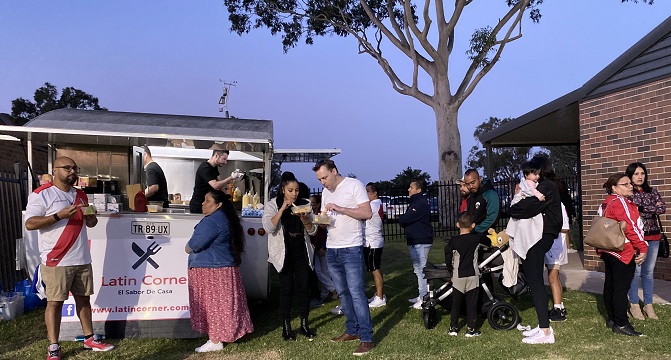 A feature of the recent Peru versus El Salvador international rugby league match at Waminda Oval was that each country was also represented off the field with food.
El Salvador got the jump on Peru there, with its kitchen firing up at least an hour before Peru's food truck fired up the cook top.
Still, there were plenty of people trying out the culinary delights of both Latin American countries.
xxxxx
One of our readers wants an investigation into where all the second hand shops have gone to.
"When I moved to Elderslie, there were lots of shops that dealt in second hand goods,'' the reader wrote in a note to the South West Voice recently.
"There were once auctions for this type of stuff.
It kept quality items in circulation and out of landfill. They were cheap and could be sanded back and repainted.
"Loss of Narellan Lifeline warehouse to unseen civility in the bowels of the mall sees a disappearance of the last large site doing this work.
"A lot of my furniture is second hand – some was crap, broke and was soon replaced. Other items have proved to be treasures.
"You can talk recycling forever, but charity shops have been pivotal. Has eBay and the internet destroyed these shops where you could sit on a sofa or bed before committing your cash.''
What do other readers think – should we start a campaign to bring back second hand shops or has that boat sailed for good.
xxxxx
Queen Street will become a hub for foodies and music lovers during Beats and Eats On Q tomorrow, Saturday, March 20, between 5pm and 9pm. The Harmony Week event will feature a range of street performances from musicians and dance artists at the On Q space on the corner of Queen Street and Lithgow Street. Flavours of traditional cuisines from around the world will be available from restaurants in the Queen Street precinct, including Afghan, Vietnamese, Lebanese, Thai and Chinese.
PS. Five minutes after publishing, we received this note from Campbelltown Council: This weekend's Beats and Eats On Q event scheduled for Saturday 20 March has been postponed until Saturday 29 May due to the recent wet weather and forecast thunderstorms.
xxxxx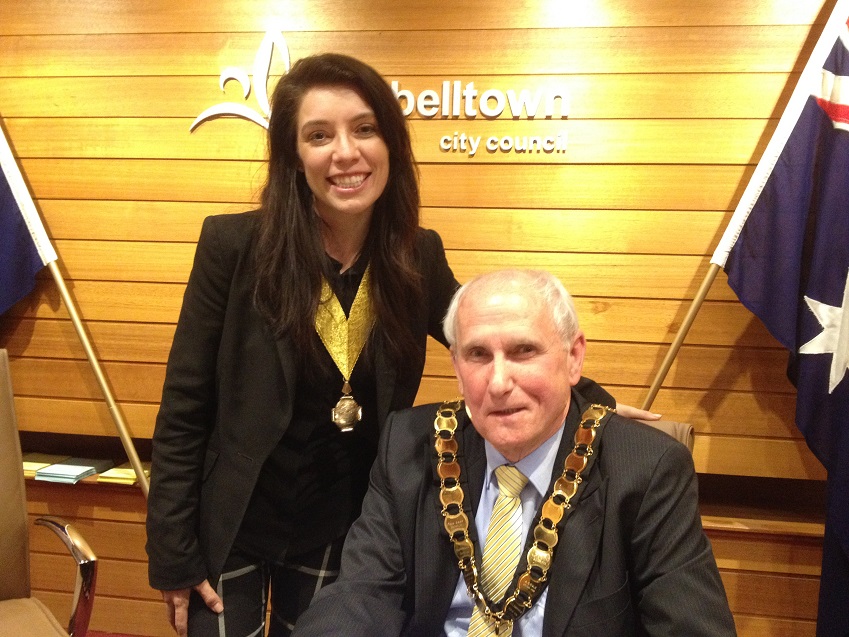 A shout out to one of Campbelltown's best mayors, Paul Hawker, who is facing some serious health challenges at present.
Paul was the first Liberal Party mayor in 40 years when he served one term in 2015-16.
He proved to be an outstanding ambassador for Campbelltown over those 12 months, even receiving praise from his political opponents.
We wish Paul, pictured above on the night he got elected mayor, with his deputy, Alana Matheson, a speedy recovery.