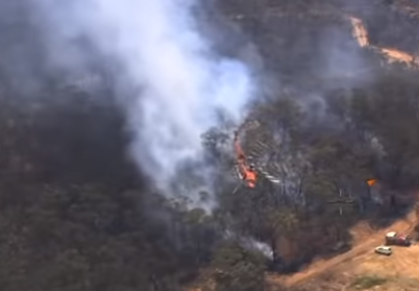 Wollondilly Council has welcomed more than $50,000 worth of funding from the Federal Government to support wildlife and habitat recovery following last year's bushfires.
Council was successful in its grant application for projects involving seed collection, processing, propagation and storage as well as community workshops to discuss bushfire resilient strategies for homes and private properties.
Council will be partnering with Greening Australia and NSW Rural Fire Service (RFS) in the delivery of the $53,350 grant. Council is planning to use the funding for the following activities:
Collection of locally prominent native seed from within and around areas that were affected by the 2019/2020 bushfires;
Professional processing of seed which will be catalogued and stored at the Wollondilly Community Nursery;
Propagation of seeds by Wollondilly Shire Council staff and volunteers;
Workshops hosted by the RFS to educate the community about how to improve bushfire resilience on private properties;
Giveaways of propagated seedlings and saplings to residents within bushfire affected areas of the Wollondilly LGA. Up to 50 free plants will be available to residents.
Wollondilly mayor Robert Khan said: "It is encouraging to have this extra support from the government to help with the recovery of our native plants and animals following the trauma of the Green Wattle Creek fire.
"Council hopes to deliver programs that will protect and enhance native biodiversity in bushfire affected areas, as well as helping our residents on their road to recovery."