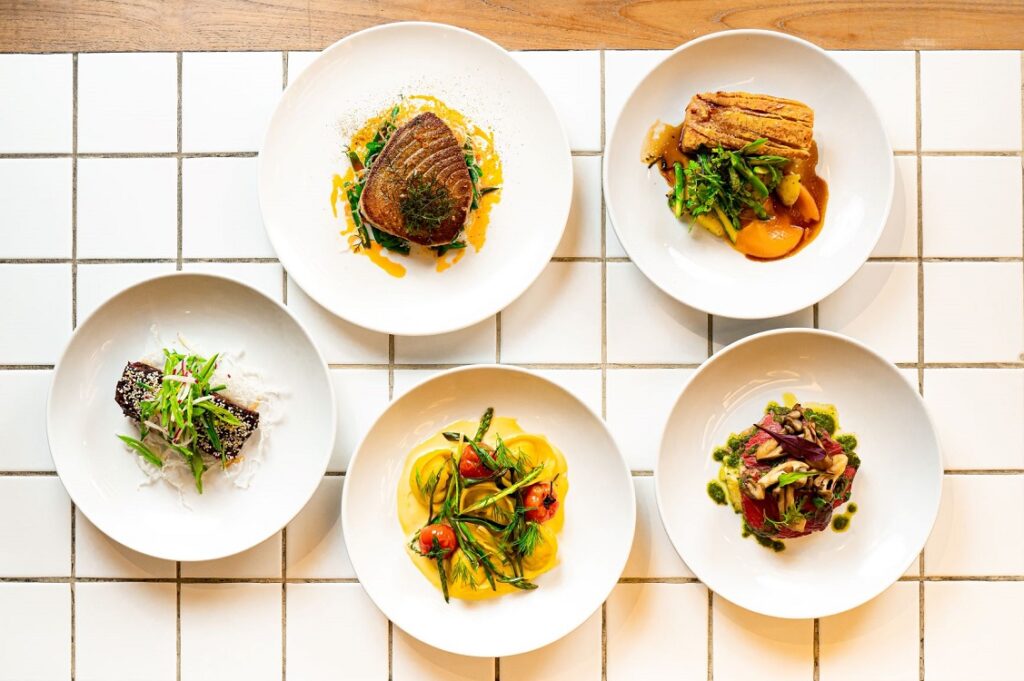 Korean smoked beef short rib with crispy noodles, sesame seeds, sugar snap salad and a spiced soy and ginger glaze is one of the five Wests Group Macarthur entries in this year's Perfect Plate competition.
Sounds delicious, but what's even better is that this dish, and the other four entries, are on the menu at Wests venues across the region.
The Korean smoked beef short rib above is available from the Flame Kitchen at The Country Club Gledswood Hills.
It means Wests members and their guests not only can order these dishes, they can also vote for them in the competition until June 21.
Perfect Plate, a Clubs NSW initiative, is a new state-wide cooking competition that features a range of dishes from more than 150 participating clubs across NSW.
The competition has been designed to showcase the incredible quality and variety of club food across NSW and encourages patrons to visit their local clubs to "taste, vote and win'' and help earn their favourite club regional and state bragging rights.
The Wests Group Macarthur dishes have been created by the talented Wests chefs, with final recipes taste tested and overseen by head chef Luke Risby and group food and beverage manager Simon McNamara.
"Perfect Plate is a fantastic opportunity to celebrate and promote the work of our talented team in the kitchen,'' says Mr McNamara.
"We are always inspired by the passion and creativity the competition has created in the past and are thrilled to present five amazing dishes for our guests to enjoy."
Wests Group Macarthur entries for The Perfect Plate competition also include:
Sous vide eye fillet, reverse seared, with skordalia, shimeji cluster and salmoriglio – available from Signatures Fine Dining at Wests League Club;
Prawn and salmon tortellini with caramelized spring onion, asparagus tips, cherry tomatoes and a white wine cream sauce – available from The Kitchen at Wests League Club;
Slow roasted pork belly with pumpkin puree, asparagus, rosemary chats and a marsala sauce – available from Bunkers at Lakeside Golf Club Camden;
Seared tuna steak with smoked chilli butter, green beans, and a vermicelli salad – available from the Brasserie at Country Club Gledswood Hills.