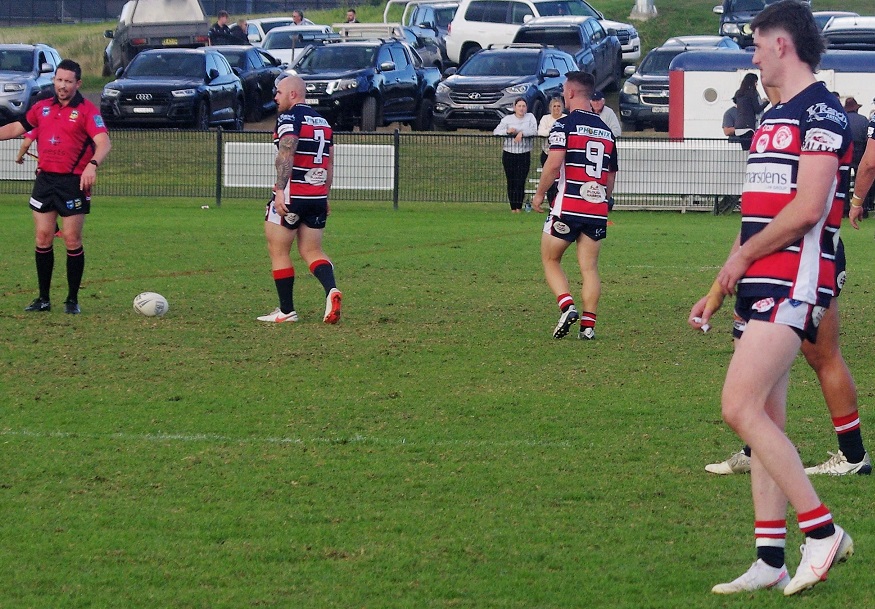 Camden and Mittagong turned on a Sunday afternoon thriller that ended in a draw, while Campbelltown City, Oakdale and The Oaks recorded wins in round six of Group 6 Rugby League.
Campbelltown City defeated Narellan 36-24 at Fullwood Reserve, Oakdale won 44-20 over Picton at Victoria Park, while The Oaks Tigers were too strong for South West Goannas, finishing 60-0 winners at Dudley Chesham Oval.
At Kirkham Park in front of a healthy crowd the Rams and the Lions shared the spoils after 80 minutes of high quality football ended in a 16-16 draw.
Scoring was at a premium throughout the afternoon, with only one try posted in the second half.
Camden winger Jay Kirk scored three tries, which was also the team's tally for the afternoon, with his first coming after only three minutes.
Jake Isedale, who was instrumental for the Lions at number six replied serve with a try only two minutes later as scores were levelled at 4-4.
Tim Townsend, the burly Mittagong winger, scored to give the visitors a lead after 13 minutes, which was extended after a tough conversion from wide out by fellow winger Byron Pinkerton.
Kirk then scored two tries in four minutes around the 30 minute mark, putting Camden back in front 16-10.
The halftime break didn't do much to ease the tension around Kirkham Park, with both sides knowing the game was on the line, and a vital two premiership points.
The second half started at the same high tempo as the first, and was maintained throughout the 80 minutes.
Pinkerton scored a nice try after just three minutes, and then converted the try to level the scores at 16-16.
Both sides traded blows in the second 40 minutes, with attacking raids only being stopped by desperate defence on the tryline.
Both sides had players in the sin bin in the second half, with Mittagong down to 11 men for a period, with Brendan Bayliss and Aiden Menzies taking a seat.
The Lions held firm during that space, not giving away any ground, or importantly points to the home side.
The final 10 minutes saw plenty of efforts on the line, especially from Mittagong.
Tim Townsend had two efforts denied in the final minutes through desperate Camden defence.
Both teams had field goal attempts in the dying minutes which narrowly missed.
Mittagong prop Jeremy Latimore led the way for the Lions, while Camden skipper Jarrod Brackenhofer and Lions centre Regan Economos also stood out.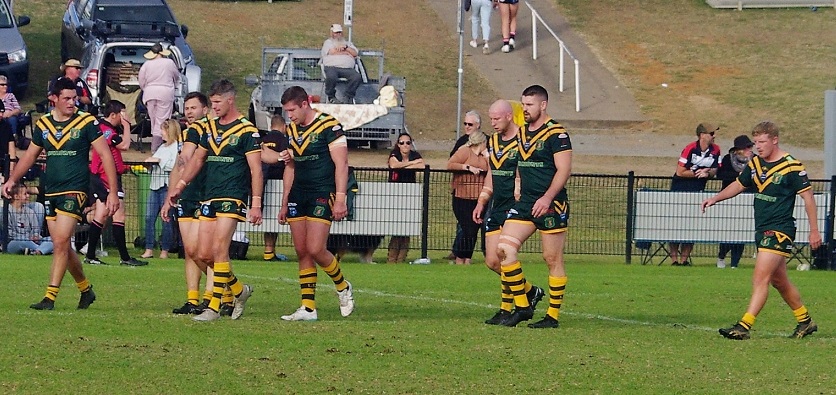 RESULTS ROUND 6 – FIRST GRADE
The Oaks Tigers 60 South West Goannas 0;
Picton Magpies 20 Oakdale Workers 44;
Campbelltown City 36 Narellan Jets 22;
Camden Rams 16 Mittagong Lions 16.
Thirlmere Roosters – BYE.
RESERVE GRADE
Appin Dogs 30 Thirlmere Roosters 22;
The Oaks 38 South West 6;
Picton 26 Oakdale 6;
Campbelltown City 18 Narellan 14;
Camden 12 Mittagong 40.
UNDER 18
Appin 12 Thirlmere 18;
Camden 54 Mittagong 10;
Campbelltown City 16 Narellan 36;
The Oaks 10 Mt Annan Knights 38.
Warragamba – BYE.
WOMEN'S LEAGUE
Campbelltown City 12 Narellan 12;
Oran Park 0 Thirlmere 42;
Camden 54 Mittagong 4.
LEAGUE TAG
Narellan B 16 Thirlmere 20;
Camden 16 Mittagong 4;
Campbelltown City A 18 Narellan A 16;
The Oaks 24 Campbelltown City B 6;
Picton 0 Oakdale 36.
THIRD GRADE
Camden 34 Mittagong 6;
Warragamba 16 Picton 14;
Oran Park Blue 12 Mt Annan 18;
Oran Park Green def Campbelltown City.
Appin v South West – deferred to Monday 7pm
NEXT WEEK – ROUND 7 – FIRST GRADE
South West v Oakdale (Sat 6.30pm);
Thirlmere v Camden,
The Oaks v Mittagong,
Narellan v Picton (all Sunday 2.30pm).