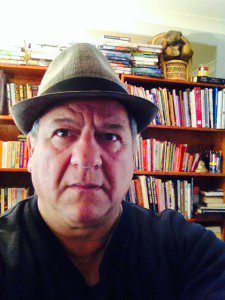 Welcome to the South West Voice:
First and foremost this new online local newspaper will let nothing stop it from being the voice of the people who call Liverpool and Campbelltown home. This will be a uniquely fearless and independent voice; a quality newspaper that reports fairly and without any hidden agendas and always puts the interests of our readers first before anything else. We will stand up for you wherever and whenever we are called upon to do so; we will also ensure that we scrutinise your local council's activities without fear or favour. We will champion good causes as well as expose any attempts to deceive the people of these two great towns. We will put our resources and influence at the disposal of the people to improve the quality of life in their communities. We pledge to work together with these two communities to make them even better places to live, work and play in. And of course we will try to entertain you with our journalism, because in a tough, changing world we all need a little distraction from time to time. We are sure you will like what you see, but please let us know where we can be better; we look forward to your feedback, whether it's a pat on the back or a little constructive criticism. We're excited about the South West Voice and we do commend it to you.
One feature of our website I recommend to you is that if for whatever reason you don't want to read an article you're interested in (maybe you just want to give your eyes a break) click on the little LISTEN icon which appears just above the start of every story on our South West Voice website. Then, just lean back and let your ears do all the work for a change. It's a small thing, but I love it and I think you will too.
What's been going on in Campbelltown and Liverpool: Since this online media outlet will be covering the comings and goings of these two neighbouring locations, we need to look at the major themes emerging from them as we head to the second half of 2014 and a little more than 18 months out of the next council elections. Comparisons can be misleading but they can also serve a purpose. But before marking each council's performance and comparing them, it's wise to remember that Liverpool and Campbelltown have different systems of electing their mayors. In Liverpool, democracy rules supreme and the people get to choose the mayor for four years through a popular vote, held at the same time as the council elections. In Campbelltown on the other hand, the backroom horse trading among the 15 elected councillors is still king. And it's the reason they sometimes end up with the wrong person leading the town, but I will be saying more on this another time – much more, so stay tuned, folks. All I want to state at this stage is that young Clinton Mead may have been the wrong choice to be the leader of Campbelltown for a year, but he did not deserve to be bullied as he was by some sections of the media in Campbelltown. This sort of approach belongs in the 20th century, maybe even the 19th, but as I have suggested I will have much more to say about this issue later on. Just a little bit more on the current mayor, who seems to be an intelligent young man: one day he may make a good mayor, but he got thrust into the big council chair way too early in his local government career. Watching him chair meetings from the media table it was obvious that he did not command the respect of councillors twice his age and who have been on council for close to 20 years. Without a doubt, my choice for mayor, Paul Lake, for four years mind you, will hopefully be back in the big chair when Mead's term is completed.
For the first 10 years of the new millennium, Campbelltown Council was streets ahead of Liverpool in terms of initiatives which improved the amenity of the town, and the results of the councillors and general manager Paul Tosi working hand in hand are there to see now; if you take a quick drive around Campbelltown you will see that the place is clean and neat and tidy, easy on the eye and its people proud to live here. Liverpool on the other hand lurched from one crisis to the next and wasted the first 10 years of the 2000s. It was sacked in 2004 over the Oasis project, replaced by an administrator for the next four years until a new council was elected in 2008. The town was, frankly, an embarrassment at the end of the first decade of the noughties. Rubbish "decorated'' residential and central business district streets. I don't think many Liverpudlians would have felt much pride in their town during those dark years.
But you know what? Things can change and they can change for the better, and that's what happened at Liverpool, from about 2010 onwards. The council made decisions such as moving their administration offices back in the CBD (after the old one was gutted by a suspicious fire) which kick started a massive improvement. The results are starting to show now, but more than that, the council is determined that Liverpool will be the next big thing in the Sydney metropolitan area. It is pushing hard for government jobs as well as things like a third national soccer team to be based there. There is a sense of excitement in the place and you sense this is only the beginning. But what has happened in Campbelltown since the last election? Not a lot, and that's the problem. This will be denied by those who have their heads buried in the sand or those who will not countenance any criticism of the town or its councillors, but it's the truth. Campbelltown Council as well some of their acolytes are almost living in a parallel universe and believe Campbelltown has done all the hard work and can sit back and relax, everything's perfect here folks, have a look at our lovely art gallery, etc. Its one major initiative came about just days ago, when it sought and got a massive rates increase via a misleading campaign that claimed the hike only meant a $2 a week poke into ratepayers' pockets. This money – we're looking at $70 million over 10 years just from the increase in rates – will be used to "maintain and improve infrastructure''. Hopefully $700,000 of it won't go towards an artificial turf surface for one of Campbelltown's major sporting facilities. And speaking of the art gallery, it's worth remembering that most of the improvements there were the result of the hard work of the late John Marsden, who was art gallery committee chairman for many years. I should know because I was also on the same committee and remember very clearly the look of distress on Campbelltown Council general manager Paul Tosi whenever good old John Marsden proposed some grand idea for the gallery. But it was a great committee which achieved great things and most of the credit should go to John Marsden, God bless his soul. Not much has changed since John passed away, and the way things are going nothing much will for a while yet.
And finally, print newspapers, what's going on: The short answer is not a lot and getting smaller and it's obviously the reason an old journo like me is plying his trade online instead of in print. It's well known I was the editor of the Chronicle between 1987 and 1993. The current editor, Mandy Perrin, was on my team, both as a senior reporter and later deputy editor. Mandy is one of the best journalists I have come across during my 35 year career. Also on the Chronicle editorial team for a short period was a young reporter called Jeff McGill. He was at the Macarthur Advertiser when I started my 10 year stint a few years later in 1994. Jeff is of course the current editor of the Advertiser and is also one of the better journalists I have come across in my long career. In 2004 I was posted at Liverpool and worked there until I took a voluntary redundancy on May 7 of this year. But my career explains why I am keen to cover both those towns.
But that's enough of the history lesson and back to print, and it's no news to anyone that the golden years of print newspapers have long gone and that's why there's a fair bit of restructuring going. For restructuring read cost cutting. Pure and simple, it's what it is, and is all Fairfax management have had the wit to do in the past 20 years (I can't speak for News Limited, but I doubt if there's much difference in their approach to cost cutting). Let me give you an example of their lack of brains and proof the Peter Principle is alive and kicking: By 1999 the Macarthur Advertiser and its sister publications has set up websites, which quickly gained in popularity, But in less than two years management decided that the websites were cannibalising the print newspapers so they cut them back and we were only allowed to post a small selection of stories week to week. We went backwards after making some digital progress. So the cuts that have come in the past 10 years have been inevitable and may have saved the company a few dollars but it's also seen the exit of some of its best journalists. Both Mandy and Jeff at the Chronicle and Advertiser respectively are doing fine jobs with fewer resources than they would like and the winner is obviously their neck of the woods in the south west. But I am sure both would love to have a few more experienced and talented reporters on their books. Oh, the Peter Principle, if you don't know, it means the dumber you are the higher you're likely to go up the corporate ladder. And I can tell you at my old company anyway, saying dumb and dumber is being too nice, but you get the picture.
In Liverpool, I don't know the editorial make up of the Liverpool Leader but at Fairfax's Champion my replacement, Matthew Lawrence is fighting the good fight for local journalism, again with his hands tied behind his back because of massive job cuts in editorial. I am not sure of the situation at the Riley Street centre where the Liverpool Leader operates out of, but I doubt if the situation is very different. One thing that I know for sure is that neither parent company has got a clue about which way to go. Fairfax is talking the talk – digital first – but the reality is vastly different. News Local, the Leader bosses, talk up print but to me they seem unsure and a bit confused. Personally, while I still love newspapers (I still get the Sydney Morning Herald delivered every day) I am relieved I am out of it and feel sad for those few left behind who are soldiering on with fewer and fewer resources. Not that I have much in the way of resources myself, but I have humble expectations, plus I don't have to pay millions to any overpaid and underworked senior management types, so there's an upside right there.
OK, that's me done, catch you next week dear friends.