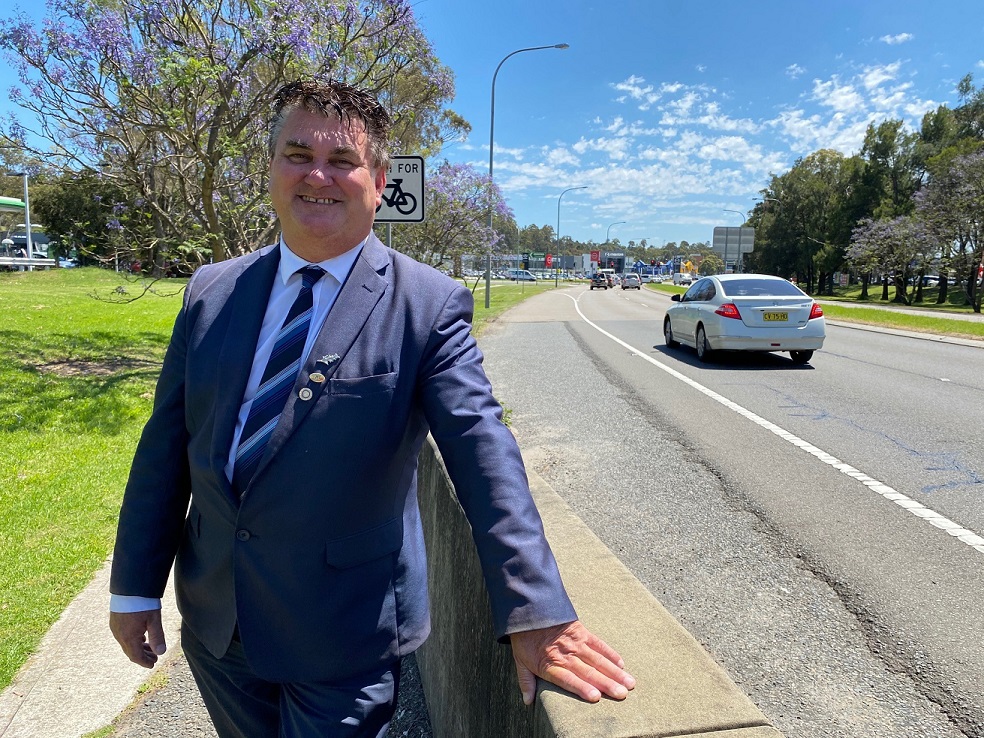 The kids of the future, says Campbelltown councillor Warren Morrison, need to know the history and the stories of the past.
"That's my motto,'' says the leader of Totally Locally Committed at this Saturday's council elections.
But Warren Morrison didn't just talk about the importance of history in Campbelltown over the past five years – he did something about it.
His interest started when he learned that during World War II an uncle left Narellan to join the Rats of Tobruk via Menangle, where the army had set up a training camp.
He honed in on the huge new residential development at Menangle, to ensure the rich history of the area, was enshrined in the new housing estates.
Menangle was also an important agricultural part of Campbelltown, supplying the town with milk and other farming products.
Cr Morrison's efforts were rewarded when the developer agreed to much of what he had asked for through council.
"There will be parks dedicated to World War I and World War II and that's going to be the theme of that area in the future,'' he says.
And there's also a touch of twenty-first century technology being adopted there, QR codes – we all know them well now – will be there on monuments, explaining the history to the kids in the future.
"That's what I am trying to do with all these new estates, show the history of Campbelltown, which is more than 200 years old,'' he says.
In 2016 Warren Morrison was elected to Campbelltown Council for the first time as the number two candidate on the Totally Locally Committed ticket.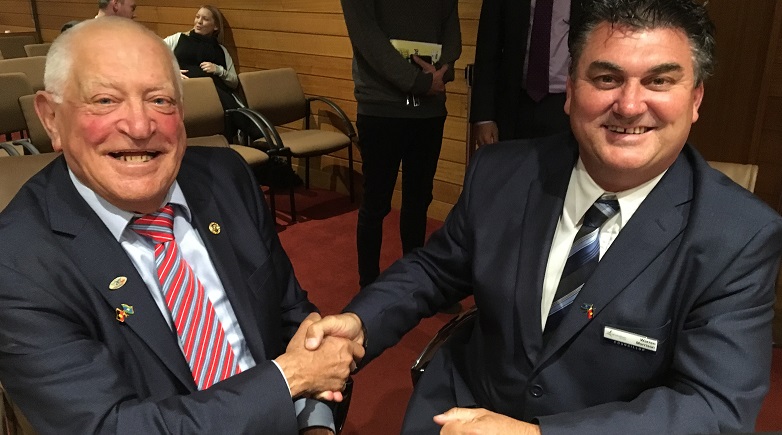 He'd been looking forward to working with Totally Locally Committed leader and founder Fred Borg, who unfortunately passed away less than three months later.
"It meant a steep learning curve, it was hard,'' he recalls.
"Fred had said to me after we got elected, you do your thinking and I will do mine, and if we go our different ways that's OK.
"But whatever you think be strong with that, Fred told me.
"Help the people get what they want is the Totally Locally Committed philosophy, so I guess I just tried to do that after Fred passed away.
"I helped as many residents as I could, so I think Fred would be proud of me.''
While history is a passion of his, Warren Morrison knows that to be a man of the people you have to focus on what the people want to make their lives a little better.
That is why in the past five years he has been a lone voice on the council calling for programs that support local employment, especially for young people.
Cr Morrison also fought hard against the introduction of paid parking at Campbelltown because he is acutely aware Campbelltown is not full of millionaires.
"I am proud that I did push that because it meant a bus service being introduced, which makes a difference,'' he says.
He wants to see more done to attract tourists to Campbelltown, starting with signs at every entrance to the town.
"I put up a lot of motions, good motions, things I wanted for the community,'' says Cr Morrison.
"Being a councillor, I get enjoyment from helping the community and being able to ask questions of the top people in council is where you make a difference to the community.
"I like supporting the community and I also like learning about the community.
"I am behind business, as a business person in the area for 25 years, and also behind kids and sport with sponsorship.
"Being on council I'm not sponsoring, but I can make sure local parks sport fields and sport in general is taken care of.''