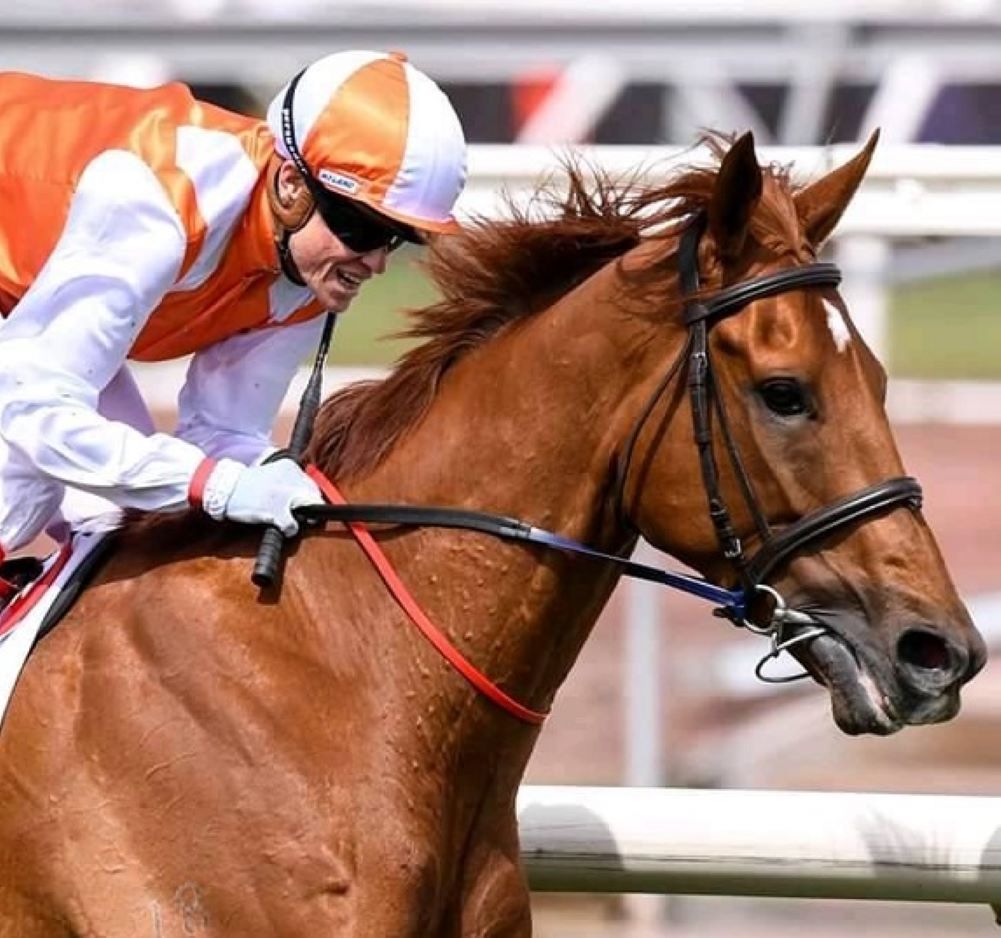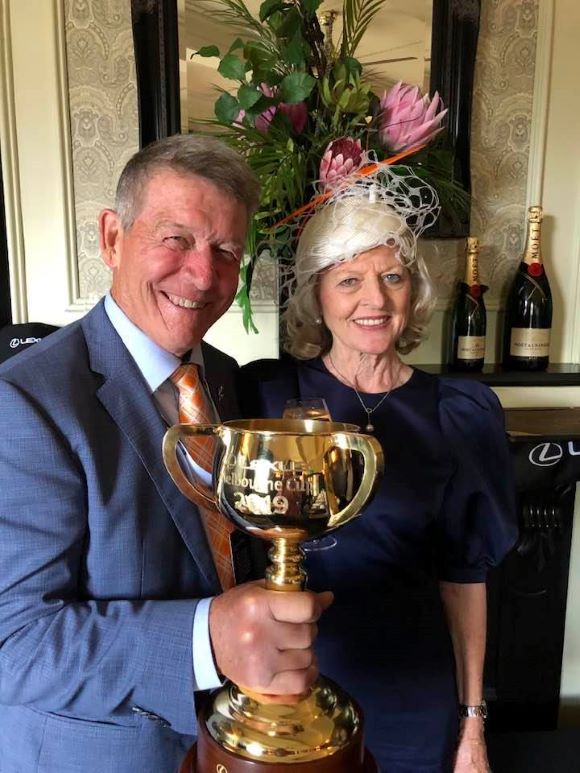 Vow and Declare, the eight year old chestnut gelding which we're claiming as the horse representing Macarthur, is back in the running for its third Melbourne Cup next Tuesday.
The horse owned by former mayor and local state MP Geoff Corrigan and his better half, Sue, pictured here, made us all proud when it romped home in 2019.
Four years later, and after serious health challenges, Vow and Declare is back, but to win, it must break some heavy duty records.
One is that only three eight year old horses have finished first since 1861 – that's an incredible 163 years.
We spoke to Mr Corrigan earlier today, and the impression we got was that the Vow and Declare connections were quietly confident of their chances come next Tuesday.
"Look, Vow and Declare is in the best shape of his career, apart from when he won the 2019 Melbourne Cup,'' Corro said.
And then there's the mighty gelding's current form, which is pretty good, to say the least.
It finished second in its last two Group 1 races, the Mooney Vally Cup on October 27 and Might and Power Stakes at Caulfield.
"Last time it finished second at Caulfield it went on to win the 2019 Melbourne Cup,'' says Corro.
"I don't bet on my horses, but I'd say to your readers that Vow and Declare is a good even money bet for the 2023 Melbourne Cup.''
Incidentally, the barrier draw for the race that stops a nation takes place this Saturday afternoon.
xxxxx
Festival of Fisher's Ghost starts this Friday when the mayor announces the winner of the annual art prize in Campbelltown arts centre.
As we wish all the entrants well, we also urge everyone support this year's festival program, which, on paper at least, looks like a beauty.
Visit the council website – or our home page – to find out what's on over the next two weeks.
xxxxx
A series of trees are being planted along some of Campbelltown's main thoroughfares to honour the memory of Her Majesty, Queen Elizabeth II and celebrate her Platinum Jubilee.
A large maple tree and 23 pear trees are being planted at Koshigaya Park along Camden Road, alongside 32 hoop pine trees that have recently been planted on Therry Road, between Gilchrist Drive and Appin Road.
The tree planting project was funded by the Australian Government.
xxxxx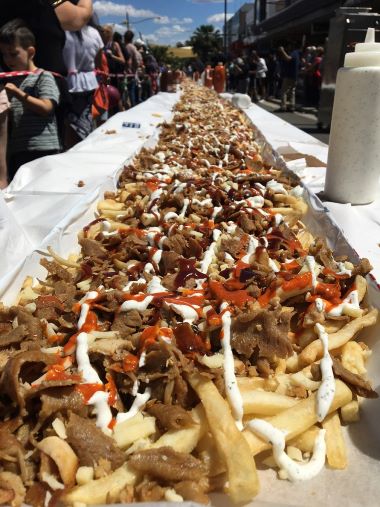 It's not often a kebab shop is recognised in parliament but that is exactly what local MP Greg Warren did recently.
"Campbelltown has a wonderful kebab shop called King Kebab House on Queen Street. Mevlana Cifci is the owner and operator who organises, runs and manages the restaurant,'' Mr Warren said.
"It is not just a restaurant where locals like to go whenever they want a nice kebab; this bloke has gone out of his way to support my community, including homeless people.
"I draw particular attention to what he did for people during Covid, when he and the organisation gave selflessly. It was amazing seeing my community come together.
"Mevlana displayed the importance of community in everything he did, and I thank him for doing so.''
Mevlana and King Kebab were behind a record breaking attempt that used much of Queen Street and fed hundreds to raise money for charity in 2019, pictured.
While on the subject, Campbelltown and Ingleburn have seen a proliferation of Middle Eastern food outlets in the past few years.
South West Voice is a big fan of their cuisine, so we were happy to be introduced by deputy mayor Masud Khalil to a fairly new one, Yummy Manoush opposite Minto station. We were not disappointed with the food and coffee – and the friendly service from Arshad Mahmoud.