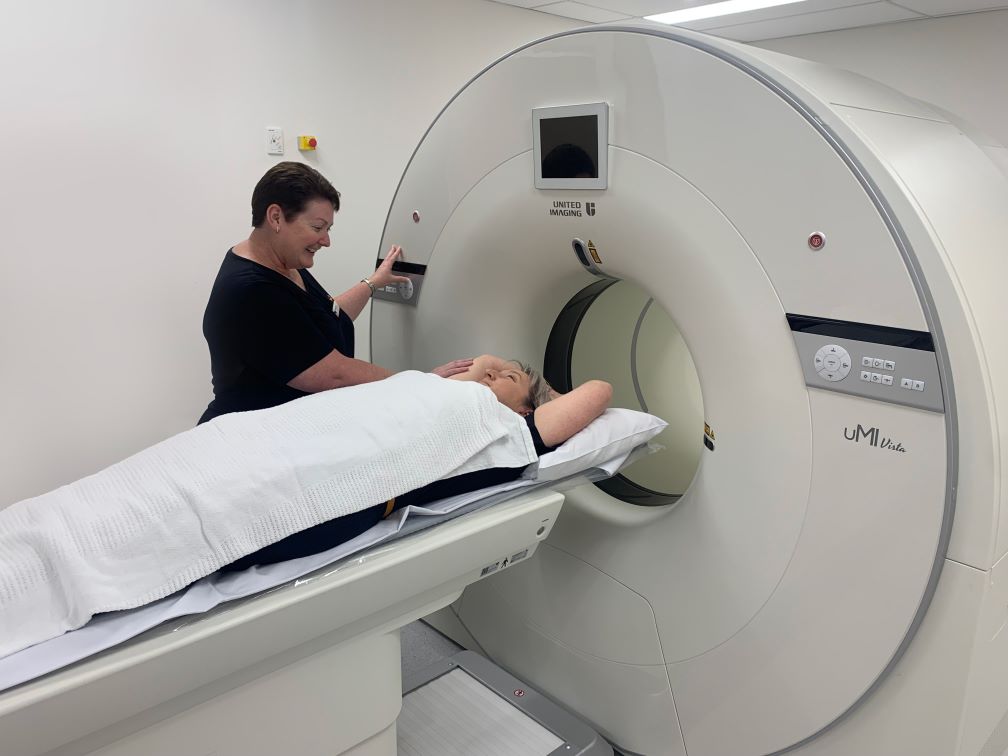 Campbelltown's first PET/CT scan machine has been installed at I-MED Campbelltown Park Central, introducing this state of the art medical imaging technology to the Macarthur region.
I-MED Campbelltown Park Central is a medical imaging clinic located in Campbelltown Private Hospital.
It offers patients a comprehensive range of services including PET/CT from the new machine, through to X-rays, CT's, ultrasound, 3T MRI, mammography, nuclear medicine, and interventional radiology procedures.
Diana Graham, I-MED regional manager, said the Macarthur region was experiencing rapid growth in both its population and need for healthcare services.
"Installing the Macarthur region's first ever PET/CT machine will help us offer the convenience and vital diagnostic capabilities that our community needs," said Ms Graham.
"PET/CT scans are most often used to diagnose or monitor certain cancers, including breast, prostate, and lung cancers, or check the heart muscle and monitor blood flow to the heart.
"Currently, the region lacks access to these critical services and patients have to wait an excessive amount of time for these appointments.
"I-MED's introduction of a PET/CT machine is a significant step to enhancing healthcare accessibility and improving outcomes for our local Macarthur residents and healthcare professionals," Ms Graham said.
"It's also a matter of convenience. Patients in the region and surrounding towns such as Bowral and Goulburn will no longer have to travel long distances to access this advanced imaging technology.
"Reducing travel times can be a significant relief for individuals undergoing medical treatment," she said.
Dr Greg Markson, head radiologist at I-MED Campbelltown, said the PET/CT machine will help improve quality of care for local patients.
"Having PET/CT services allows for more comprehensive and efficient patient care. It can mean better coordination among local healthcare providers, resulting in more timely diagnostics and improved treatment planning,'' he said.
"This can be especially crucial in cases where early detection is essential for better outcomes," he said.