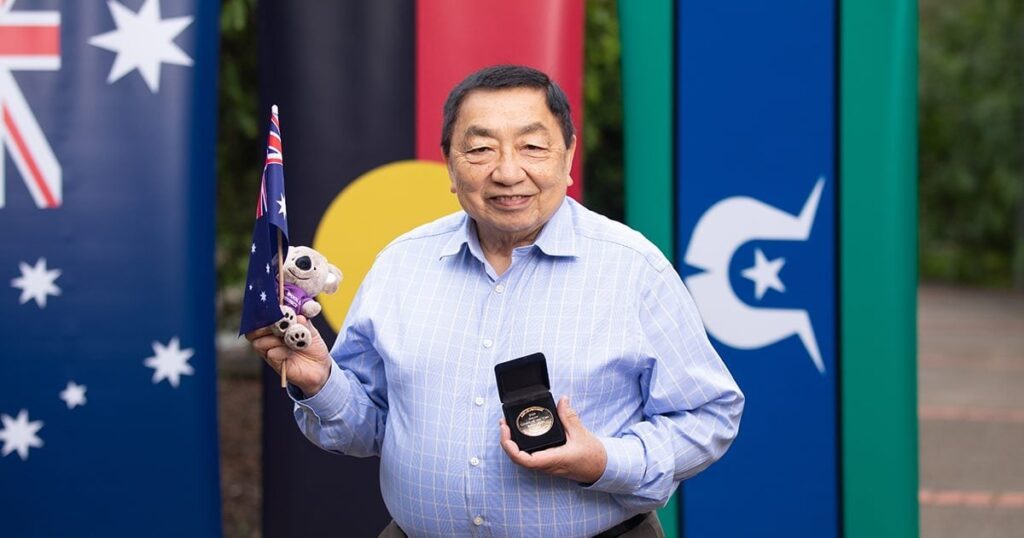 The South West Voice in Macarthur knew the late Harry Hunt quite well over several decades.
But we have to admit we had no idea that this incredible man was so popular in all of South Western Sydney, from Fairfield in the north to Picton in the south and just about everywhere else in between.
Liverpool was his main place, with Hunt's Hotel at the Crossroads being his business for so long.
But his drive to make this entire region better meant he had to spread out to all parts of it to get the message out to as many people as possible.
So there was the motel at the Corssroads, the Liverpool business chamber, a tourism task force, Christmas lunches for disadvantaged locals and much more was touched by Harry's drive and generosity.
The only thing he did not do was get elected mayor of Liverpool – he would have been one of the best.
More than 30,000 people have now seen the Facebook post about Harry's passing published on Wednesday morning. And with more than 100 shares, thousands more would have also seen the sad news.
Harry himself, a humble man, would have been a bit embarrassed by all the fuss but numbers don't lie.
And of course a lot of people left comments on our page, including this one from former federal MP Laurie Ferguson:
"A truly great Australian, a great local. His smile was always ready to burst out.''
Here are some more samples:
"A great loss and a beautiful man who loved his family, community and hotel. A beautiful legacy he has left behind and Mr Liverpool will be forever remembered.''
"This is extremely sad news. Liverpool City has lost one of its greatest advocates and a great Australian. Vale Harry, you will be missed enormously.''
"He was such a kind hearted man always striving to do good things for the community. Sad day for Liverpool and surrounding communities.''
"He was a visionary.''
"An amazing person who kept all of us still hoping in believing in humanity.''
PS. There is still no word for funeral arrangements for Harry, who was in his 70s when he passed away in hospital after a battle with Covid-19 in recent weeks.
xxxxx
And now back to more mundane Macarthur Chatter issues…
An email popped into the inbox this week from a reader, which just said: "Suncorp doesn't seem to care about its Campbelltown customers.''
Attached was a letter from the Queensland based bank and insurance company, informing customers in Campbelltown that the Suncorp Bank branch at Macarthur Square would close permanently at 2pm on May 13.
In the letter the bank blames the closure on the trend to digital banking, and directs customers to the nearest branch – in Parramatta!
Banks: they just can't read a room, can they.
xxxxx
Annamaria Wood, who has been the CEO of Disability Macarthur for a massive 26 years, is leaving, with March 3 her last day at the helm.
Paul Blyton, chairman of the board, says it is sad that Ms Wood has decided to leave after all those years.
xxxxx
Former Liberal politician John Ryan was shocked last week to discover he had been blocked on social media by the Australian Republican Movement.
"With republicans like you we don't need monarchists,'' they said on blocking the former MLC.
Ryan is actually one of the nicest politicians we have ever met, so we feel for him.
"Goodness I've been blocked from a Facebook page,'' he posted on his page.
"They reckon I'm not actually a Republican! My crime? I very politely suggested that it was counterproductive for their page to accuse Liberal Senator Eric Abetz of being a Nazi.
"This mob Republic of Australia appear to be more interested in abusing the Liberal Party than supporting Australia becoming a Republic and people should know that their page is heavily censored – except for people who call members of the Liberal party rude names.
"Now who thinks I'm a closet monarchist? No, I'm a very keen Australian Republican.''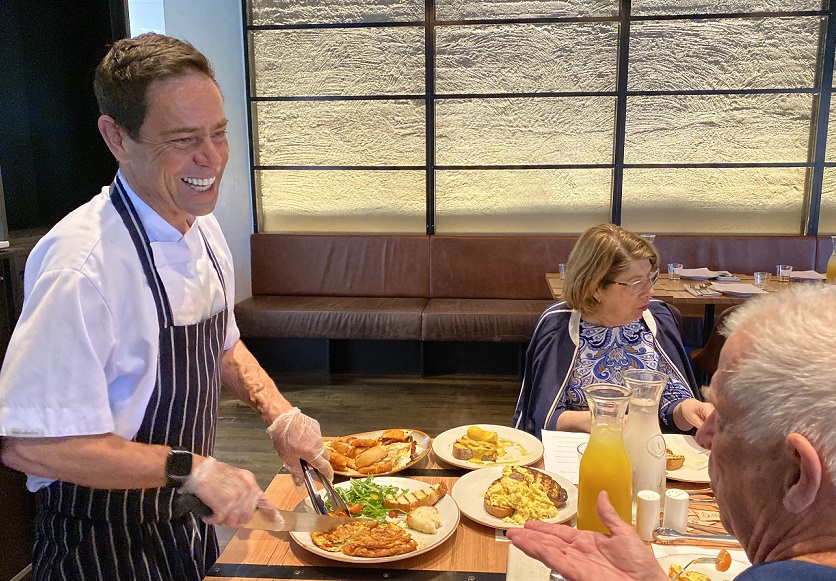 xxxxx
And let's finish with some positive, award winning news: Menangle Country Club has won best restaurant at the 2022 Campbelltown Business Awards.
Menangle Country Club opened in February 2020 – we were there – and since then has established itself as a local favourite within the community.
From personal experience, pictured above, it serves some really good food and definitely worth the 10 minute drive from Campbelltown.
Make sure you try the pork belly entrée – it is superb!