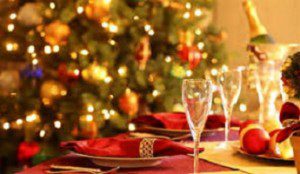 Here's a Christmas in July dinner that could save lives.
It's the Ingham Institute's first ever Christmas in July dinner on July 17 at Hunts Liverpool– a fundraiser for the Institute's research projects.
And the institute is inviting the south west community to enjoy some mid year Christmas cheer by joining the institute's doctors and researchers at  the dinner.
With Christmas tinsel, bon bons, hats and trimmings, the "winter wonderland'' themed dinner will take guests on a journey with Santa and his helpers on deck to spread the magic of Christmas and provide hope for those affected with disease.
Tickets to the festive season fundraising dinner are just $95 per person and will include a premium three-course meal, drinks as well as live entertainment, raffles and secret Santa.
Tables of 10 are also available for corporate groups and large families.
Local philanthropist and event supporter Harry Hunt, the owner of Hunts Liverpool, is donating the total proceeds of the evening to the Ingham Institute.
"Researchers at the Ingham Institute are working on some cutting edge research projects and need our support to continue their vital work for the people of south west Sydney," Mr Hunt said.
"Although the Ingham Institute is relatively young it's already leading some of Australia's greatest innovations such as the  MRI-Linac, which is set to improve cancer treatment in Australia and will be available right here at Liverpool Hospital.
"We are hoping the local community will join the Ingham Institute for this festive event and treat themselves to a fun and inspiring evening surrounded with good company and delicious food," he said.
Ingham Institute research director Professor Michael Barton said that medical research is a partnership between the community and the institute and encouraged local residents to support the Christmas in July fundraising dinner to raise funds for vital medical research.
"Ingham Institute researchers work closely with clinicians at South Western Sydney hospitals including Liverpool Hospital to develop new and improved treatments,'' Prof Barton said.
A very proud and passionate supporter of the Ingham Institute, Ms Christine Goodman of Chipping Norton, knows all too well of the importance of medical research.
Christine lost her husband, Peter Goodman, to pancreatic cancer in March this year and urged the local community to support the Ingham Institute's Christmas in July event.
"With his initial diagnosis on in January 2014, Pete was given little hope of survival beyond a few months and the prognosis was so grim that we wondered if it was worth trying to fight the disease,'' Ms Goodman said.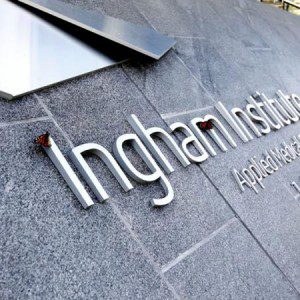 "Then, encouraged by friends, family and the oncology team at Liverpool Hospital, he started chemotherapy in combination with Abraxane. His response to treatment was amazing and his quality of life so much better than expected.
"In appreciation of this, we just had to support the people who were working so hard to improve outcomes for other patients," she said.
"I've also lived in the Liverpool area most of my life and feel incredibly proud that such globally recognised research and treatment facilities are available here.
"All the Ingham staff members we've met have been friendly, approachable and deserving of our support."
WHAT: Ingham Institute Christmas in July Fundraiser.
WHEN: Friday, 17 July, 6.30 for a 7pm start
WHERE: Country Comfort Hunts Liverpool: Hume Highway, Liverpool
DETAILS: 100 percent of all proceeds raised from the Ingham Institute's Christmas in July fundraising dinner will be donated back to the Institute by Country Comfort Hunts Liverpool to support the programs of our local researchers.
COST: $95 per person and will include three-course meal, drinks and entertainment.
TICKETS: For ticket sales tickets please contact Tracey Roberts, Ingham Institute's Community Relationships Manager on 8738-9000 or tracey.roberts@inghaminstitute.org.au