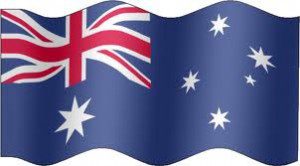 Do you know a local hero who deserves to be nominated for an award?
State Member for Holsworthy, Melanie Gibbons, is asking local residents to nominate an Australian worthy of attention for the 2016 Australian of the Year Awards.
"The awards are all about recognising someone special for doing great things in the community locally, national and globally – and I'm sure there are plenty of worthy nominees throughout the Holsworthy electorate," Ms Gibbons said.
Nominations for the prestigious awards are open now until August 3.
Nominations for the four award categories are now being accepted:
• Australian of the Year
• Senior Australian of the Year (65 years and over)
• Young Australian of the Year (16-30 years)
• Australia's Local Hero
"It's really easy to nominate someone through the http://www.australianoftheyear.org.au website or by calling 1300 655 193 for more information.
The National Australia Day Council receives thousands of nominations for the Australian of the Year Awards each year.
From these public nominations, finalists in each of the four Award categories are selected from each State and Territory, recognising 128 people around the nation.
State and Territory awards events are held in October and November, where a recipient is announced in each category.
These 32 State and Territory Award recipients then become the national finalists for the Australian of the Year awards which are announced in January each year.