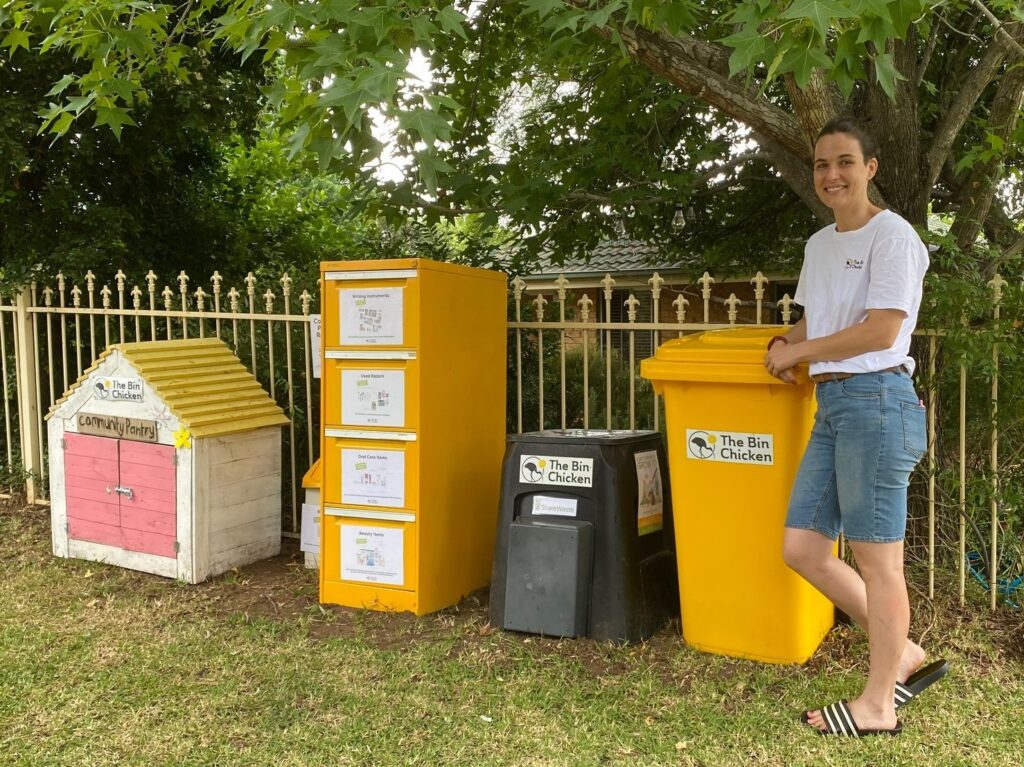 Very few people are aware that you can recycle things like bread tags, stationery, razors, beauty and oral care items and blister packs – just to name a few.
And not many know – or seem to care – that the plastic, aluminium or cardboard drink containers they throw out are worth 10 cents each.
Alexis Bowen, the 2022 Campbelltown environmental citizen of the year, is determined to change all that.
Last year the St Andrews resident launched The Bin Chicken after seeing first hand how much recyclable material was treated like litter.
The mother of two had returned to live in Campbelltown from Adelaide where she had completed a science degree with honours.
"We're a really active family, so we'd go for a walk around Eschol Park, where we were living at the time,'' Ms Bowen explains.
"We saw a lot of litter and started picking it up. It became a little bit of a competition with my son, who is four years old, and my daughter, one and a half.
"A lot of it were the 10c containers, which was madness to us, having lived in Adelaide for 10 years, and where you'd put them in a container next to your bin and people would come to pick it up or you did it yourself.
"In six weeks, we collected 5,000 drinking containers,'' she said.
"I thought, our community is missing out on that, and that's how The Bin Chicken started.
"My son was the biggest motivating factor; he said to me one day, mum, we've got to pick up the litter because if we don't it will make the turtles sick.
"He's four years old so that's a lot of pressure.''
Ms Bowen's first port of call was the president of Eschol Park football club to discuss putting a bin for recyclables.
It didn't take long to grow, because as Ms Bowen explains, while a lot of people would like to do the right thing for recycling, they are not sure what to recycle and what not to.
A kids college at St Andrews, two day care centres, the Campbelltown AFL football club and Macarthur Football Association soon came on board and the Bin Chicken was on its way.
Ms Bowen now also has around 35 homes in her books, collecting once a month the Bin Chicken bags provided to homeowners.
The short term target is to have bins at 10 sporting clubs and 10 child care centres.
"I want to expand more in the community and get the message out about why it's so important to recycle materials and reduce the pressure on landfill,'' says Ms Bowen.
"For us it means we can do our little pantry out the front here.''
The Bin Chicken recycling hub and community pantry is outside 14 Brechin Road, St Andrews, and is a neat row of containers where anyone can drop recyclables into.
Next on the agenda for the Bin Chicken is an e-commerce store for the sale of homewares, gifts and accessories made from recycled plastics.
"I hope to expand and the online store could make a big difference; I am doing market stalls in the meantime until the e-store is up and running,'' says Ms Bowen.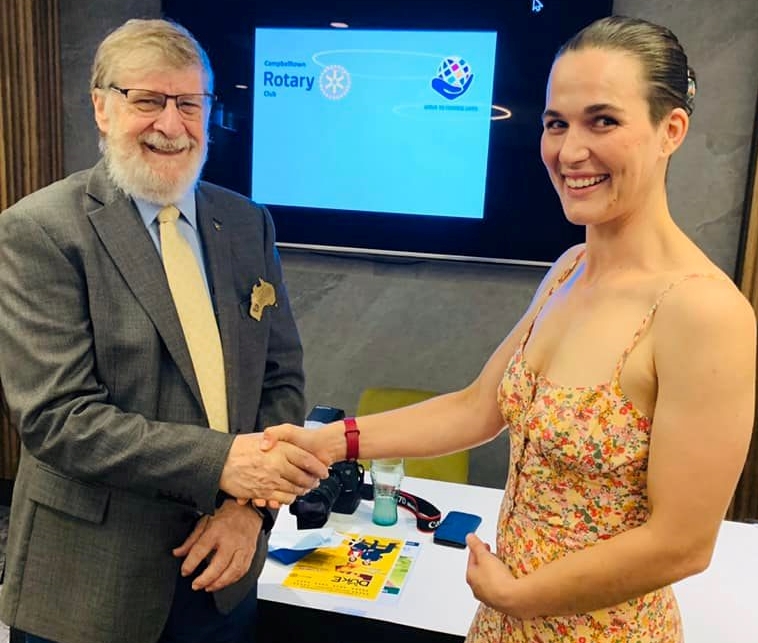 Growing up, Alexis Bowen went to St Andrews primary school, then Broughton Anglican College and Robert Townson High School.
She returned from Adelaide with an honours degree, but like a lot of people Ms Bowen went with her heart when she saw how Campbelltown was missing out on the benefits of large scale, organised recycling.
"The uni degree has given me the skills in the research area, and The Bin Chicken operation is heavily research based,'' says Ms Bowen.
"It's hard work but it's about serving my community.
"I absolutely love what I am doing – every day there is something new you see, which keeps you motivated.
"Coming back to Campbelltown and doing this has given me more of a purpose; to have a career where I left the world better than when I came along.''
To connect with The Bin Chicken go to their social media pages, Facebook www.facebook.com/thebinchickenau or on instagram @thebinchickenau