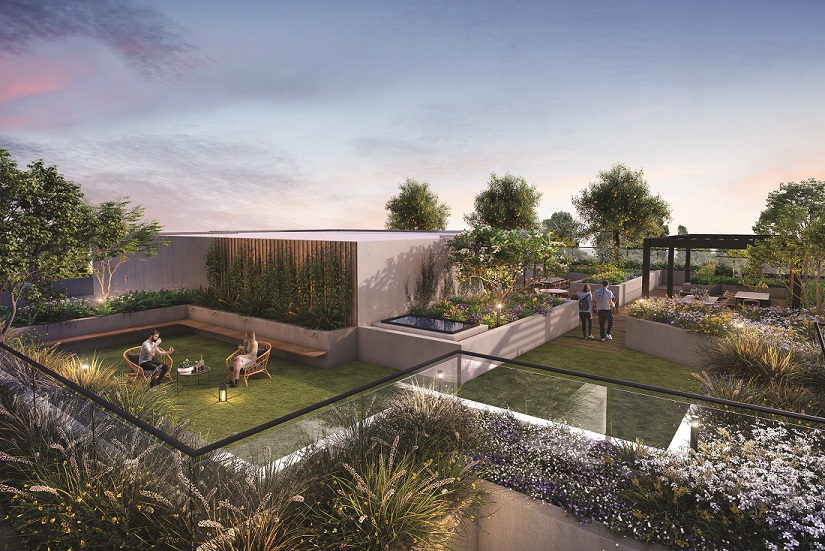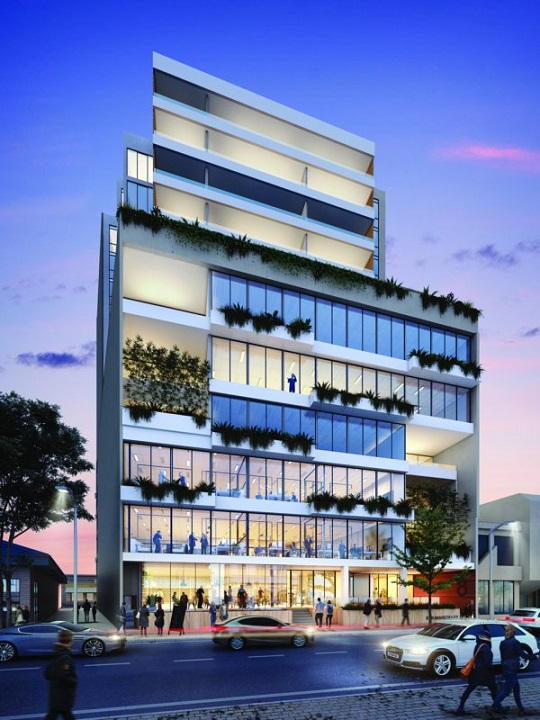 It would be fair to suggest the landscaped rooftop garden at 8 Dumaresq Street, Campbelltown will be its best feature when this residential and commercial tower is completed.
It's true this large "green space'' with garden lounges and amazing city views will be the place to go.
The fact that it will be available for all tenants, residential or commercial, makes it even better.
However, this brand new 14 storey tower, the first new commercial building in the Campbelltown central business district for 25 years, will offer a large number of amazing features to complement that brilliant rooftop garden.
Saxon Developments, the local firm behind 8 Dumaresq Street, have no doubt their creation will go straight to the top of the class.
"We will see a flight to quality with No.8. being the most functional, energy efficient, modern work place in the heart of Campbelltown,'' says a Saxon spokesperson.
"Excavation of the basement is now complete and within six weeks you will see the building coming out of the ground and will be reaching a height of 49.5 metres, 17.5 metres higher than any other building in the CBD. It will be the highest building in Campbelltown.
"Time to act is now to secure your suite to purchase or lease within this exciting development.''
Saxon have award winning builders TQM working on 8 Dumaresq Street, another reason this tower close to Campbelltown station and other key transport routes will be popular for firms on the lookout for the best commercial space possible.
Sales have already been strong with only 8 suites left to purchase on levels 2 and 3
Leasing opportunities are available from whole floor plates from level 4 to level 6 or smaller areas from 55 square metres. Premium retail suites front both Dumaresq Street and the council car park at the rear of the property.
8 Dumaresq Street will also boast more car spaces than any other commercial building in the Campbelltown CBD.
As for the features, the list is as long as your arm, so here are just some of them.
Central to the building's design philosophy is the integration of Environmentally Sustainable Design (ESD) principles, which means energy efficient light fittings, water efficient sanitary features, individual air-conditioning control for each suite as well as individual electrical switching and metering.
The security features include 24 hour access control to building entry, lifts and car park using a proximity card reader.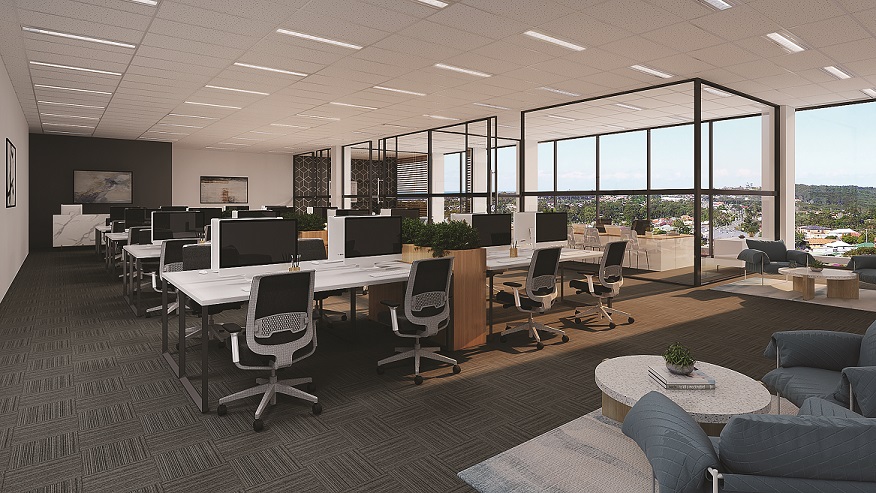 Intercom access to each commercial suite and professional suite from the car park, to allow after hours access.
CCTV monitoring of the car park, basement service areas and the car park driveway, and direct lift access to each car park level.
CCTV monitoring of the entry, front of building, rear of building and the lobby, while secure zoned car park areas will be proximity reader controlled.
The building will have one of the highest private parking ratios in the CBD. Visitors will have have access to more than 400 car parks within the adjoining property.
Swift transportation with two elevators servicing the commercial office.
Amenities include end of trip facilities – showers, lockers and bike storage.
Floor-to-floor ceiling glass windows will provide abundant natural light to the commercial offices and ground floor professional suites.
Highly efficient floorplate configurations allow multiple layouts and maximise the use of space within each suite and floor.
There is more to this exciting development in the heart of Campbelltown.
Much more.
If you'd like to find out, contact Aaron Ward of LJ Hooker Commercial Macarthur on 4620 6111 or (mobile) 0404 082 445.