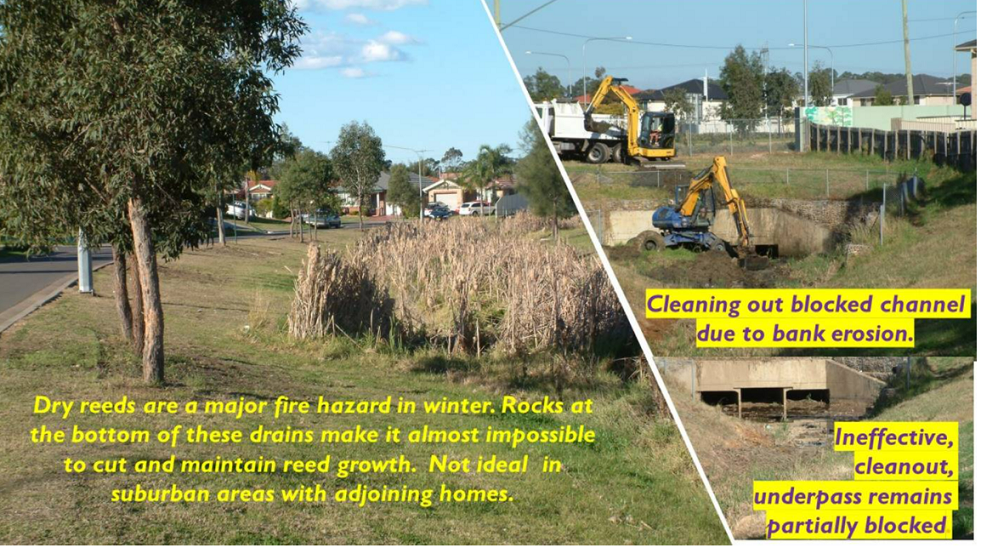 Stormwater drainage systems South Western Sydney councils are being forced to build in new residential areas should be reconsidered, says Peter Harle.
The Liverpool councillor says he has been opposed to these stormwater systems for more than 10 years because they are hideously expensive to maintain and a health hazard to adjoining residents.
Cr Harle, who has been on council since 2008 representing the Community Independents Team, is also running for mayor at the December 4 local government elections.
"I have opposed these stormwater drainage systems for some 13 years due to firsthand experience of the highly negative health effects on adjoining residential properties,'' he says.
"I receive numerous complaints from those residents, usually because councils don't maintain them due to the extremely high cost of doing so.
"Sadly, the days of concrete lined low maintenance canals seem to be gone despite their obvious advantages,'' Cr Harle said.
At the last Liverpool City Council meeting he presented a case opposing state government's direction on stormwater drainage system that they intend to foist on all councils, and in particular those with new development areas.
He says this should concerns all local councils, particularly those with rapidly expanding new housing developments such as Campbelltown, Camden and Liverpool.
The proposed systems require highly specialised mechanical equipment to maintain them and at the same time remove accumulated stormwater borne rubbish.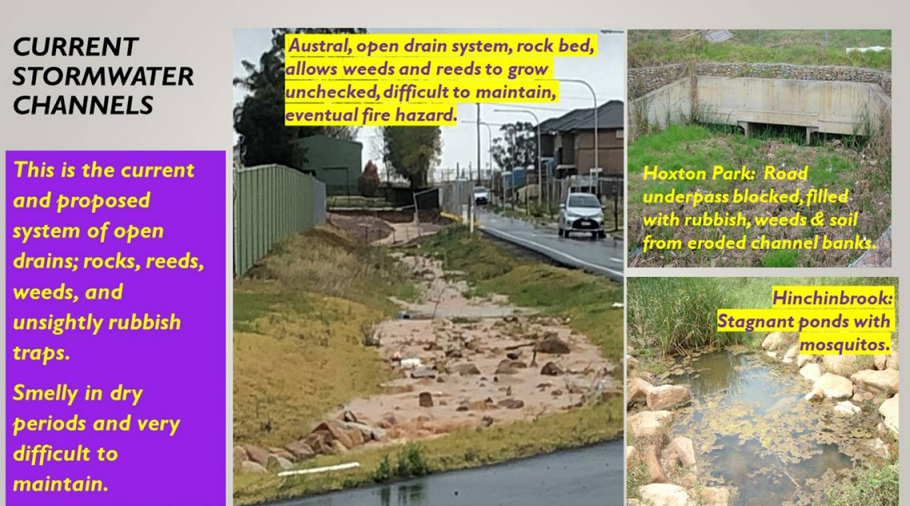 "As an elected councillor representing our community, I have major concerns with proposed stormwater drainage systems and firsthand experience,'' says Cr Harle.
"There are numerous negative impacts of the open stormwater drainage systems currently being implemented despite residents' objections.
"There are obvious disadvantages of the open drainage systems in current use. However, State Government regulations impose constraints on councils that are not necessarily in the best interest of the community.
"As an elected councillor I will be opposing the open drain stormwater systems with their many negative effects on the community, let alone the huge maintenance costs to council and ratepayers,'' he said.
Cr Harle believes environmental lobby groups have turned the State Governments against concrete lined low maintenance canals, claiming more needs to be done to ensure clean water flows into creeks and rivers.
The preferred option these days seems to be open drainage channels with vegetation (riparian zones) even though, according to Cr Harle, they are a "haven for rats, snakes, mice, mosquitos and generally are major rubbish traps that require specialised mechanical equipment to regularly cut and remove overgrown vegetation''.
"In addition, there are major health problems during hot summers when drains dry out and cause unpleasant odours due to rotting vegetation and dead animals.
"They also attract Ibis into residential areas causing additional unpleasant issues,'' says Cr Harle.