Mother of two Amanda Scannell hopes one day soon she'll be helping protect her community and proudly representing her mob as a full-time firefighter.
The 32-year-old Wiradjuri woman is taking part in the Indigenous Fire and Rescue Employment Strategy (IFARES) program, which equips Aboriginal men and women with a Certificate III in Fitness and the necessary skills and qualifications to apply to become a firefighter.
She is one of 24 people currently undertaking the program, which is a collaboration between Fire and Rescue NSW (FRNSW) and TAFE NSW at Macquarie Fields and Campbelltown.
"I have never been as passionate about something as I am about becoming a firefighter. Achieving this would change my life and my family's lives," says Ms Scannell.
"When I was growing up, becoming a firefighter seemed too far-fetched and something I could only ever dream of. The IFARES program has changed that and given me opportunity and hope for my future.
"I am so excited to have the chance to work in a team and make a difference in my community."
IFARES participants come from across NSW, studying online and attending six blocks of practical training at the Campbelltown and Macquarie Fields TAFE colleges. Ms Scannell is from the Central Coast.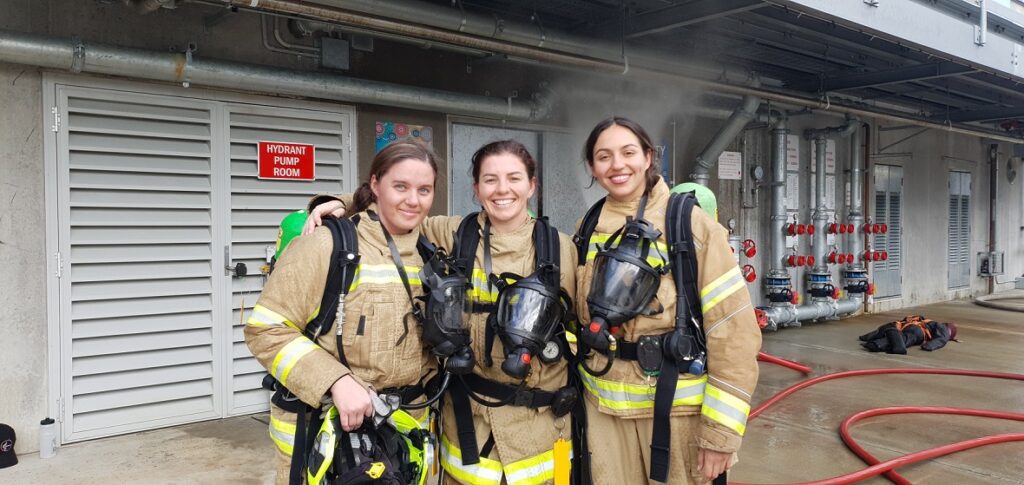 They are further supported by TAFE NSW's established "learning circle'' which provides logistical assistance and ongoing cultural support through contact with Aboriginal elders and mentors.
"The IFARES program is one of the best things I have ever done – and everybody in the class would say the same thing," Ms Scannell said.
Since it was launched in 2014, the IFARES program has enjoyed a 98 percent completion rate, resulting in 206 graduates.
According to head teacher David Cencigh more than 60 percent of participants have secured employment with FRNSW, while others have gone on to become gym instructors or fitness industry professionals.
"When you surround Aboriginal people with the right support – with their peers, with Aboriginal mentors, with supportive teachers, and with industry that is willing to give them a go – we see absolutely amazing outcomes,'' he says.
"What's even more valuable, is they go back and share their success with their families and their communities, and they inspire others to create their own success stories."