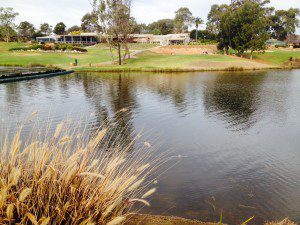 It's that time of year again for nature loving shutterbugs to polish off that camera lens, get outdoors and get snapping as part of the annual Macarthur Nature Photography competition.
Hosted by the three Macarthur councils – Campbelltown, Camden and Wollondilly, the competition aims to raise awareness of the region's environmental diversity.
Mayor of Campbelltown, Cr Clinton Mead, said the competition's popularity was growing each year.
"It's now easier than ever to capture the Macarthur region's unique natural beauty with an option to submit images online via your smart phone, tablet or iPod under the Nature Snap category, so head outdoors and get snapping for the chance to share in $4000 worth of prizes," Cr Mead said.
Competition themes include Waterways, Flora and Fauna, Nature Up Close and Environmental Impact, with two age categories ensuring that entrants of all ages can show off their skills. Entries for these categories can be submitted online and Council will have the photographs printed and mounted for a $10 fee per image. Alternatively, printed photographs can be submitted in person to any of the Macarthur councils.
The People's Choice Award is back again this year, with Macarthur Camera House providing a prize for the most popular photo, to be voted on at the awards night.
Images submitted online via your smart phone, tablet or iPod under the Nature Snap category will not be printed or form part of a travelling exhibition of competition entries, however, they will still be eligible for a prize. Images in the Nature Snap category will be available for viewing via a television screen at the awards night.
To assist competition entrants in honing their photography skills, participants are invited to join a guided bushwalk, led by a nature photography expert, who will provide helpful hints on camera use and outdoor shooting techniques.
The bushwalk for competition participants will be held at Dharawal National Park, Wedderbun on Wednesday 24 September, from 2.30pm to 4.30pm. RSVP for the guided walk by contacting National Parks on 4423 2170.
The winning shots (except those in the Nature Snap category) will form part of a travelling exhibition across the Macarthur region.
Entries close at 4pm on Friday, September 26.
To enter, or for more information on award categories, prizes, judging criteria and further details on the bushwalk, visit campbelltown.nsw.gov.au/MNPC