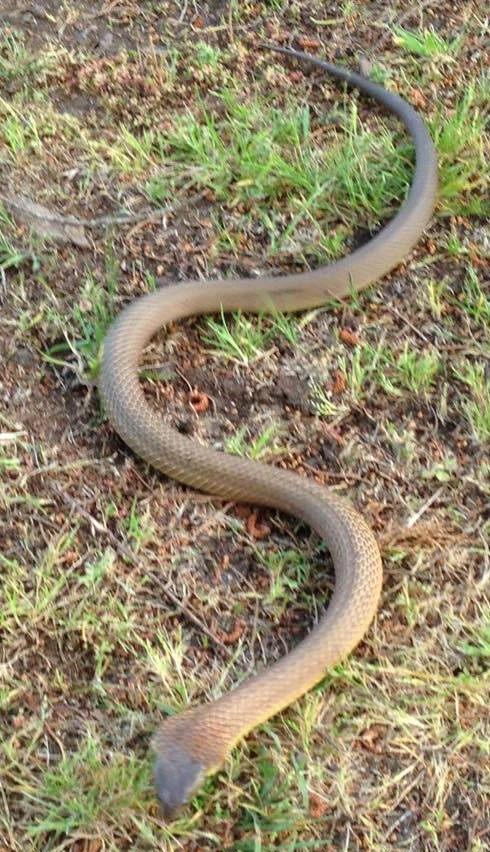 Animal Justice Party councillor Matt Stellino wants Campbelltown Council to look into providing a snake catcher service to ratepayers.
Cr Stellino has lodged a two part notice of motion for tomorrow night's meeting (Tuesday, May 10, 2022).
In part one he wants council to "investigate the need and feasibility of reptile handling/catching services to be added to council capabilities''.
In the second part of his motion Cr Stellino asks that a report be provided to the council "on the outcome of the investigation and include what opportunities are available for council to increase public education on the existence of and response to snakes and other reptiles''.
Council will tomorrow night also debate a call from Cr George Brticevic to ban smoking along Queen Street in the centre of the Campbelltown CBD.
The former mayor's motion is asking for a report on the feasibility of banning smoking/vaping in the public areas of Queen Street. It reads:
"Considerations for the report:
· Consulting with businesses, the community and other stakeholders.
· The geographical boundaries of any ban such as other sections of the Campbelltown CBD.
· Designated smoking areas.
Council will also debate a proposal to insert a Natural Disasters Clause into the 2015 Campbelltown Local Environmental Plan.
The clause makes it clear that a dwelling or secondary dwelling damaged or destroyed by a natural disaster is able to be rebuilt on the same land.
"The aim of the natural disasters clause is to future-proof the planning system from natural disasters,'' says a report to council.
The clause would apply to areas zoned rural landscape, village, transition, low density residential, medium density residential, light industrial, general industrial, environmental management and environmental living.
Tomorrow night's meeting, which will start from 6.30pm, will also be live streamed via council's website.