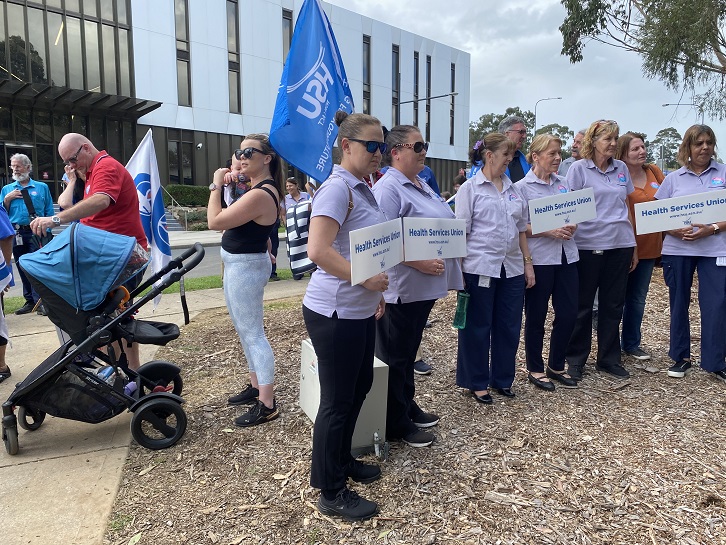 Dr Mike Freelander, the current federal member for Macarthur, has announced that a Federal Labor Government would extend health and wellbeing support for nurses across the country.
He says the new national nurse and midwife health service would provide nurses and midwives with a range of personalised and professional support services to help them manage burnout and stress.
"As restrictions ease around the country, there is no end in sight for our nurses,'' says Dr Freelander, who is seeking to be re-elected in the seat of Macarthur for a third term.
He was first elected in 2016.
Dr Freelander says many nurses are close to breaking point, with one survey of 7,800 Australian healthcare workers finding that 40 per cent of them had symptoms of post-traumatic stress disorder.
It is estimated that one in five frontline workers, including nurses, are considering quitting their job because of the pandemic.
The program proposed by Labor will be open to enrolled and registered nurses, midwives, and students.
Dr Freelander said a Labor Government would commit up to $23 million to the National Nurse and Midwife Health Service to keep nurses in the job and keep them caring for Australians.
"Our nurses have been dealing with the Covid crisis for more than two years – they are stressed, burned out and leaving the profession.
"They deserve our help, and I am proud to support this initiative which supports our frontline workers.
"Labor will ensure these stalwarts of the pandemic get the help they need to stay in the profession and continue to provide invaluable care to the Australian people," he said.