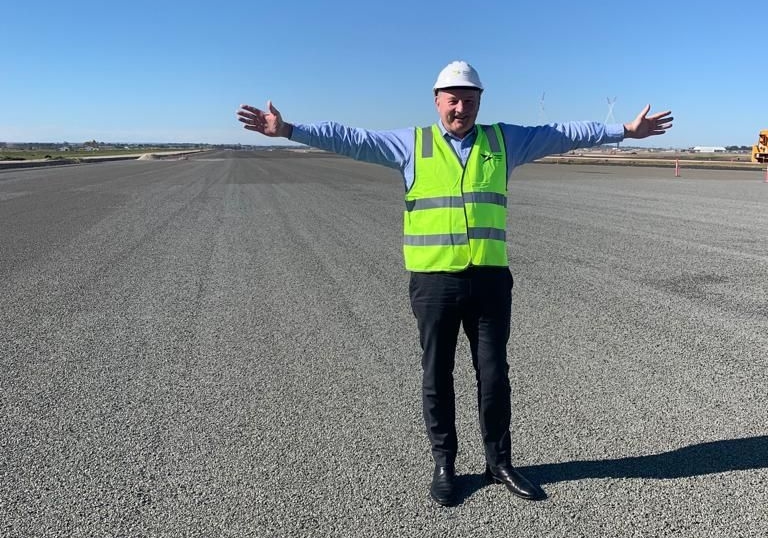 Two days ago, David Borger, the executive director of Business Western Sydney, checked out the progress of the new international airport under construction at Badgerys Creek.
"Hard to believe that back in 1979 my dad worked on the plans for an airport in Western Sydney at Badgerys Creek and here I am all these years later finally seeing it coming together in reality,'' Mr Borger wrote on social media where he posted photos of his visit to the new airport.
"Can't wait for the first flights to start in late 2026.'' he said.
A champion for Western Sydney, Mr Borger will be the keynote speaker at the 2022 annual Ingleburn business chamber luncheon event on Friday, May 20.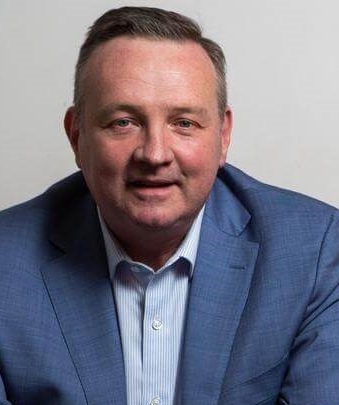 A passionate advocate for the growth of Western Sydney, Mr Borger has been at the forefront of many high profile advocacy efforts dedicated to bringing jobs to the region.
He has played a key role in keeping Western Sydney a competitive market for business, and championing the cultural, amenity and infrastructure investments required to provide the region's residents with a world-class place to work, live and entertain.
During his tenure at Business Western Sydney, he has been a key advocate for transformational projects including Western Sydney International [Nancy-Bird Walton] Airport, the Liverpool Innovation District and big projects at Parramatta, including the light rail.
His bulging resume includes a ministerial career in NSW Labor Government.
He served as the minister for Western Sydney, minister for housing, minister for roads, and minister assisting the minister for transport and roads.
At 30 years of age Mr Borger became the youngest person to hold the office of Lord Mayor of Parramatta where he served three separate terms.
In the 2019 Queens Birthday Awards, he was awarded the Medal of the Order of Australia (OAM) for his services to local government and the NSW parliament.
Mr Borger is currently a director of Think Planners, the independent chair of the Liverpool Innovation Precinct, a non-executive director on the boards of the NRMA and Evolve Housing, a Trustee of the Museum of Applied Arts and Sciences, and a member of the Placemaking NSW Advisory Committee, so he will have plenty to talk about at the Ingleburn business chamber luncheon.
SNAPSHOT
WHAT Ingleburn business chamber annual luncheon
WHEN Friday, May 20 – 12 noon to 2:30pm
WHERE Ottimo House, Campbelltown Road, Denham Court
BOOKINGS Visit the chamber website here.