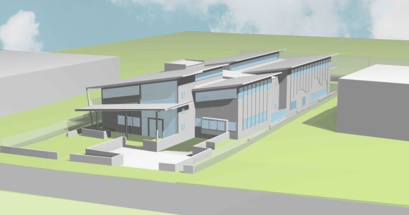 A "second chance'' high school for young people who have trouble fitting in at mainstream education will build a new $4 million campus in Campbelltown.
Warakirri College, which currently operates a teaching facility for 90 students at premises located in the heart of the central business district, has received planning approval for a brand new school on Watsford Road.
The site is a short distance from the western entrance to Campbelltown railway station.
A report to council says the new school will be able to accommodate up to 120 students in "modern learning spaces''.
The building will have student and staff facilities, an indoor sport and recreation area and a single basement car parking level.
"The project has a value of $4.1 million and will generate 17 construction jobs and 14 new operational jobs,'' says the report to council.
Charity organisation MTC Australia established
Warakirri College to cater for young people who have disconnected from mainstream education or don't feel comfortable in a traditional school.
Warakirri is an Aboriginal word meaning "to grow''.
Students can be referred from their current school or can apply directly to the Warakirri College.

There are campuses in Fairfield, Parramatta and Campbelltown and all are intentionally located close to transport to make access easier for students.
Students enrolled at Warakirri College are encouraged to be themselves as they study in a flexible adult learning environment.
Students learn in smaller groups where teachers can offer more personalised support, and classes are culturally diverse with a mix of ages and abilities.
Students have the opportunity to work on projects that interest them, gain qualifications and do work experience.
Teachers are there not only to teach but also to help students build confidence, manage other challenges in their life and work towards their own learning, career and life goals.
Warakirri College is registered with the NSW Educational Standards Authority to prepare students aged between 15 and 22 either for their Year 10 Record of School Achievement (ROSA) or the HSC.
It is also a registered charity which receives financial support from State and Commonwealth Governments, so students do not pay fees.