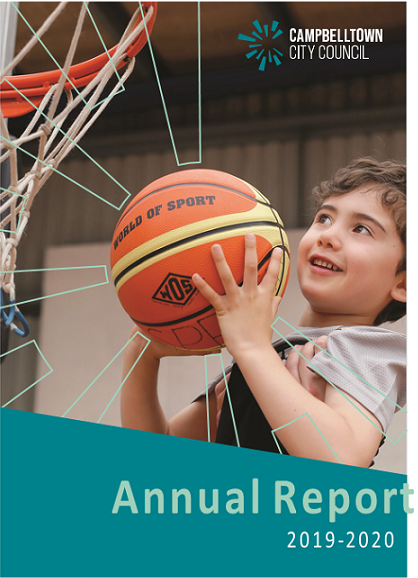 It's that time of the year when council annual reports and financial statements are made public.
The law requires councils to report annually how much is earned by general managers, senior staff and councillors.
Campbelltown Council's annual report for the 2019-2020 financial period says the total remuneration packages (including salary, motor vehicle, fringe benefits and superannuation) for five directors and the general manger totalled $1,842,138.
This figure included a salary package of $386,335 to general manager Lindy Deitz.
No breakdown of her salary package was provided in the annual report that we could find.
Then you have to wade through the financial statements to learn that after adding mayoral and councillor allowances, $2.33 million of your rates went towards their remuneration and that of the executive team.
xxxxx
While researching the above item we went back to older reports for comparisons, and we came across this gem in the 2016-17 annual report.
"The vision for a $26 million Centre of Excellence at Macarthur Heights is taking shape, and will become a reality in the next two years. Work is also underway on options to develop a major sports and entertainment precinct at Leumeah, incorporating the stadium and surrounds into a multipurpose entertainment precinct,'' said the mayor, George Brticervic in his annual report message four years ago.
Suffice to say work on the sport centre of excellence is only just starting and we won't see completion for at least another two years.
As for the Leumeah sport and entertainment precinct we suggest, dear readers, do not hold your breath waiting for it to materialise any time soon.
xxxxx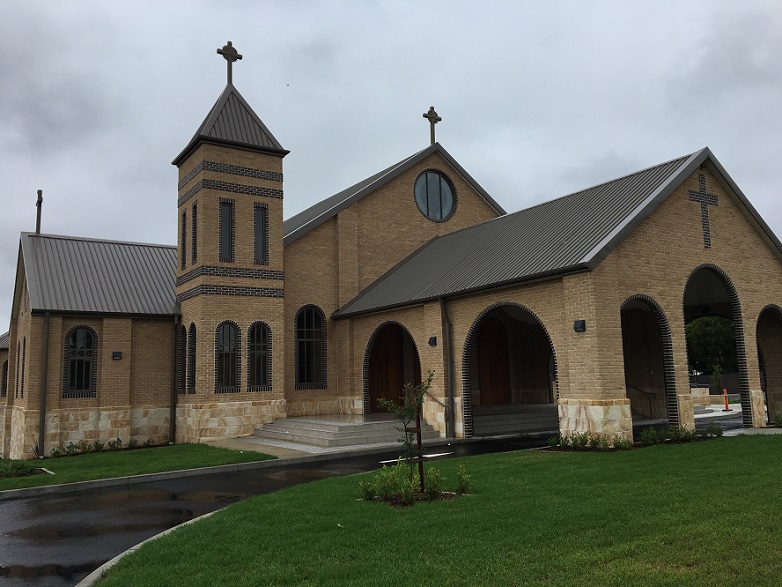 After 30 years as the parish priest at Holy Family Catholic Parish in Ingleburn and 50 ears since entering the priesthood, Father Peter Caruana has retired.
Mayor George Brticevic paid tribute to Father Caruana in a recent mayoral minute.
"He has faithfully served his community for many years and was instrumental in the development of the new church building (pictured here) and together with the parish community raised funds to not only build the new church, but renovate the existing church so it could continue to serve the community as a church hall,'' said the mayor.
"I would like to wish Father Caruana well in retirement on behalf of the community of Campbelltown.''
xxxxx
Campbelltown Council rangers were able to pivot and support the local Meals on Wheels service during the worst period of Covid-19(MOW) from the end of March through to the end of September.
Rangers delivered approximately 9,742 meals and provided, on average, two drivers per day in the mornings.
Now that the virus seems to be under control in NSW and Sydney, the rangers have resumed normal duties and Meals on Wheels have been able to devise a plan to ensure the safety of their volunteers and staff their service delivery again.
xxxxx
Our region has apparently embraced telehealth – of the 228 general practices in South Western Sydney who submit data to the public health network (SWSPHN), patients have accessed care via a standard consultation with their GP 593,436 times – 574,948 via phone and 18,488 via video – in the past seven months.
xxxxx

Jingle all the way to your attic and dust off those decorations, because entries to Camden Council's annual Christmas Lights competition are now open.
Residents are invited to enter their dazzling display to go into the running to win a share of $1,200 in gift cards via the four categories for this year's competition, Best Lit House; Best Novelty; Best Commercial/Non-Residential; People's Choice.
All entrants to the previous three categories will be included in the People's Choice category, which will see photos of each go into a dedicated Facebook album. The photo with the most likes/reactions will be declared the People's Choice winner.
Entries will close on November 30, with winners to be announced online on December 14.
xxxxx
Earlier today we received an emailed invitation to arguably the biggest party of the year in the outer South Western Sydney region: Marsdens Law Group's Christmas bash.
Unfortunately it was for the first Friday in December 2021, because – as senior partner Jim Marsden said in the invitation – the firm had taken the difficult decision to cancel the 2020 event due to you know what.