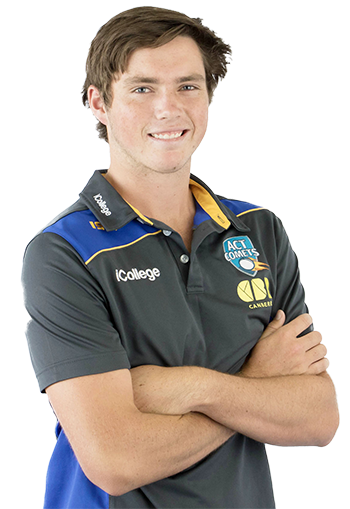 When they had Eastern Suburbs on the ropes at 4 for 19, it looked like Camden Campbelltown Ghosts were headed for their first victory of the 2020-21 season.
Alas, it was not to be.
Eastern Suburbs went on to produce an 86 run partnership before losing their next wicket, extinguishing the home side's hopes of chasing a tiny total for victory in the round five clash.
The visitors, who were asked to bat first after the Ghosts won the toss, reached 185 off 45 overs, losing nine wickets in the process.
This was a remarkable turnaround considering Ghosts had Easts at 3 for 15 at one stage, with all three wickets falling on 15.
When a fourth wicket fell at 19 the Ghost were in the driver's seat, but then the big fifth wicket partnership rattled their cage.
Luke Webb was the pick of the bowlers with figures of 4 for 41 off 9 overs.
He had great support from Sam Skelly, who finished with 3 for 31.
After the Ghosts headed out to bat at Raby Oval, the 186 runs required for victory would not have seemed so daunting when they were 2 for 73 and for all intents and purposes sailing towards a comfortable win.
But a middle order collapse and the tail failing to wag did not help the cause.
The result was another miserable looking batting card from the young Ghosts, who are trying hard but just haven't been able to put it together in five matches so far this season.
The 38 runs by opener Nathan Glynn was the only contribution of note.
Ghosts kept losing wickets at regular intervals to be all out for 131, more than 50 runs short of the target.
It means that after one draw and four defeats the club is 18th on the ladder of a 20 team competition.
The Ghosts are off to Allan Border Oval this Saturday to take on Mosman in a two day match.
xxxxx
Fairfield Liverpool Lions (236) defeated Hawkesbury (213) to record their second win of the season. The Lions sit in 10th spot on the ladder, just one win out of the top six. They host Blacktown Mounties at Rosedale Oval in round six.