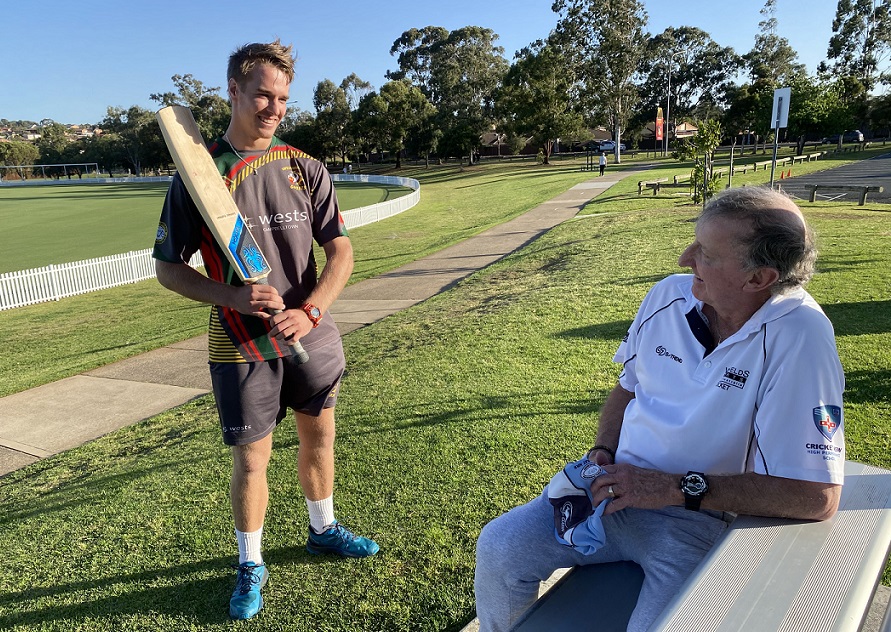 Young Campbelltown cricketer Jackson Isakka thinks being an all rounder is the most natural thing in the world.
Isakka, who won Rookie of the Year after playing first grade for the Campbelltown Camden Ghosts last season, says he's always loved batting and bowling.
Speaking to the South West Voice in Macarthur ahead of the 2020-21 season opener at Raby this Saturday against Northern Districts, the rising Ghosts star presented as a quietly confident young man determined to make his mark in Australia's favourite summer sport.
The interview was held at Raby Sports Complex, and along for the ride was the 19 year old's mentor, Ian Gill, who was head coach at the famous Westfields Sports High School. [The pair are pictured above].
Jackson Isakka was a student there and in the last two years of his schooling captained the first XI in 2018 and 2019.
Mr Gill, having watched Isakka's progress during the past few years, has no doubt that he has what it takes to go far in the game.
"When Jackson first started there were a few comparisons to Steve Waugh, who obviously could bat and ball,'' says Mr Gill.
"I've seen Jackson bowl very quick; he's faster than a medium pacer.
"But what happens sometimes with up and coming all rounders is that they bowl for two hours straight at training, then go to games and get three overs before being taken off,'' he says.
"They just need to get the opportunity in games.''
Isakka says he didn't watch too much cricket on TV when he was growing up at Leumeah, where he still lives with his parents.
"My earliest hero would have been Shane Watson, because he bowled and batted,'' he says.
"I've also come to like Joe Root and Ben Stokes.
"Both Shane and Ben are all rounders and I have always looked up to cricketers who've done both batting and bowling.''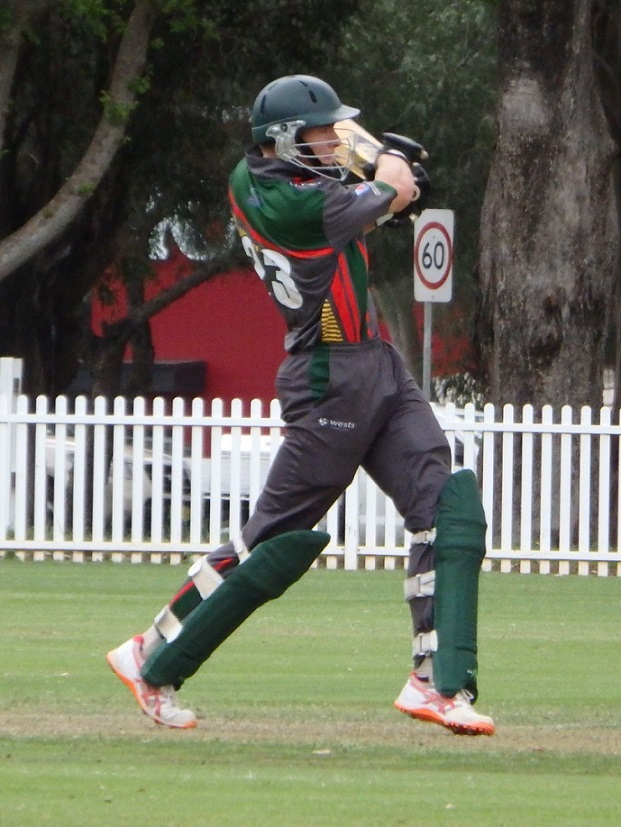 Isakka, who first played competitive cricket as an eight year old with the Magpies, a local junior club, says he's just always loved batting and bowling.
But the serious decision to have a crack at becoming an all rounder at a high level was taken more recently.
"Probably the last two years my bowling has come a long way and it just fitted in with my approach of never give up on doing both batting and bowling,'' he says.
"At different times in my career either my bowling is going better or my batting is going better.
"So it's good to have both and always work on both.''
Which is a sentiment shared by Mr Gill, who says: "At juniors they do both, bat and bowl, and as they get older they will pick one or the other, but I think it's good that they keep the other in reserve.''
Jackson says he got into cricket after growing up watching his father and his three brothers play the game. One of his uncles, Ben Isakka, played first grade for many years.
For such a talented cricketer at such a young age, there is no trace of arrogance from Jackson Isakka.
But he admits he is determined to do whatever it takes to get as high in the game as he can as an all rounder.
So at this stage there's no "Plan B'' in case things don't work out.
"I am quite critical of myself, always have been, and what I think is you can always do more in working towards such a goal,'' he says.
"Even if you train every day and work out, I think, ooh, I can do more.
"If you don't really want to do something you think you've done enough.''
Isakka has prepared for this season by playing in Darwin over the past few weeks.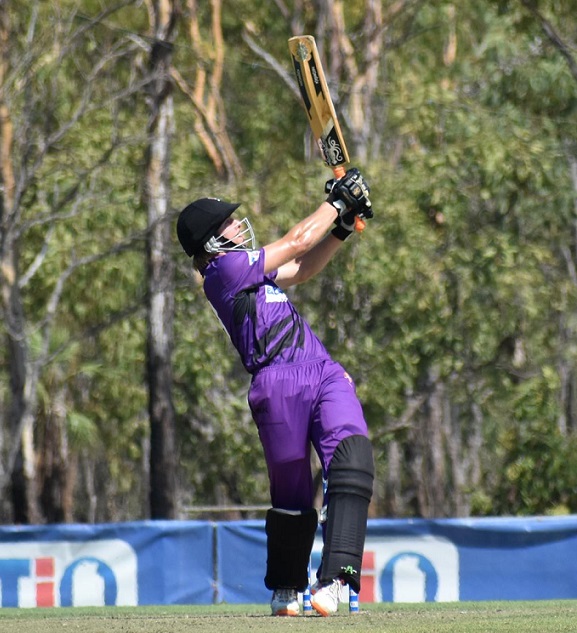 He returned to Campbelltown a couple of weeks ago after a successful stint in the Northern Territory, pictured above.
It followed an impressive debut for the Ghosts in first grade, where Isakka scored more than 600 runs to finish just behind English import Harry Swindells as the club's leading run scorer in all forms of the game.
Isakka also won the first grade batting average with 367 runs at 33.36, and to top it off he was the leading run scorer in the Ghosts' Poidevin Gray [U21] team with 222 runs at 44.4, including a top score of 101 against Bankstown.
Ian Gill thinks going to Darwin was great preparation for Isakka and will hold him in good stead.
"He's matured so much over the last little while so he's ready to take the next step; he just has to keep working hard,'' he says.
As for Isakka, he's looking forward to the start of the season on Saturday.
He says the Ghosts, who narrowly missed the finals last season, should do well.
"We have developed a good group of players over the last two years, we've all been together for that time, so we should go well this year,'' he says.
The Ghosts host Northern Districts at Raby Sports Complex this Saturday in round one of the 2020-21 Sydney Premier Cricket premiership competition. Play starts at 9.30am.