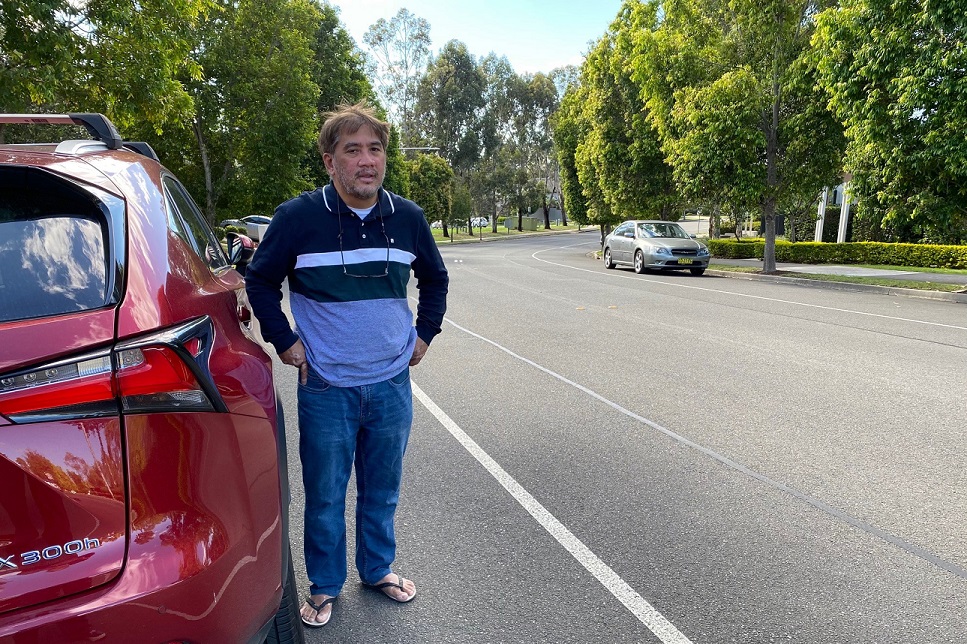 All Glenfield resident Joseph Galace wants Campbelltown Council to do is re-paint the centre lines of a small section of Atlantic Boulevard to make it safer for motorists.
And he's not talking about kilometres of it.
"They just need to paint back the centre lines for around 50 metres along Atlantic Boulevard between Brampton Avenue and Bellona Terrace here in the Panorama Vista Estate,'' Mr Galace tells the South West Voice in Macarthur when we meet this morning so he can shows us what the problem is.
A close inspection shows that indeed there was a centre line in that section, but it has faded away and is pretty much invisible.
"I drive my wife to Glenfield train station in the morning at around 7,'' he explains.
"I pass by that road and without the line markings in the middle you can easily lose your lane and could hit oncoming vehicles – particularly in the morning when you are facing the sun as it rises from the east as you drive towards the station.
"It's a safety issue and council should fix it,'' he says.
Mr Galace, who has lived in that part of Glenfield for over four years, says he reported the problem to the Campbelltown Council traffic management committee in May of this year.
"I explained what the problem was, and they agreed to do something.''
He didn't see any action, so Mr Galace rang the council and was given a reference number on September 16.
Mr Galace has also written an email to the Campbelltown Council general manager and the mayor.
"To this day, sadly, nothing has happened,'' he says.
He now plans to ring one of the councillors to see if he would help him get something done.