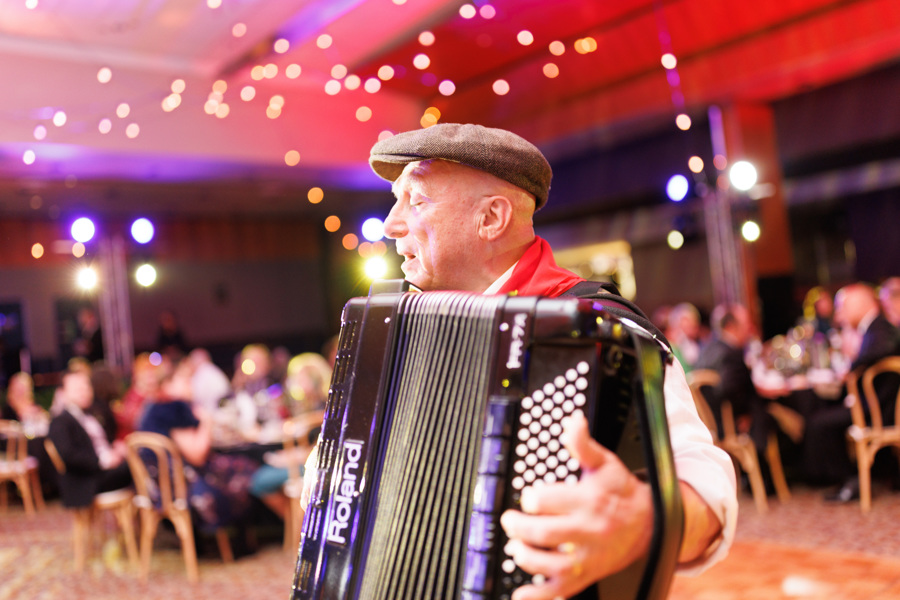 The Liverpool Catholic Club was transformed into a slice of southern Italy last Friday night.
Which was rather appropriate considering this was the first big function in town since the end of the most recent lockdown.
Guests walked into what looked just like an Italian piazza or town square.
They were then treated to a cocktail hour Limoncello tasting by award winning liqueur makers Cello Liqueur while listening to the performances of talented musicians Jazz Amore and multi-award-winning accordionist Ross Maio, pictured above and below.
The Italian theme was also brought to life in the various prizes raffled off during the night including the major prize – a luxury escape to Guestlands Italia B&B valued at $2,500.
A display of fireworks provided the perfect ending to a great night of fundraising at Liverpool City Council's 2021 Thank You Gala Dinner.
Liverpool City councillors, members of parliament, council staff and key representatives across business, sport and education attended the fundraiser.
Two local community organisations, The Salvation Army and CNA Italian Australian Services will be the beneficiaries of money raised from the night.