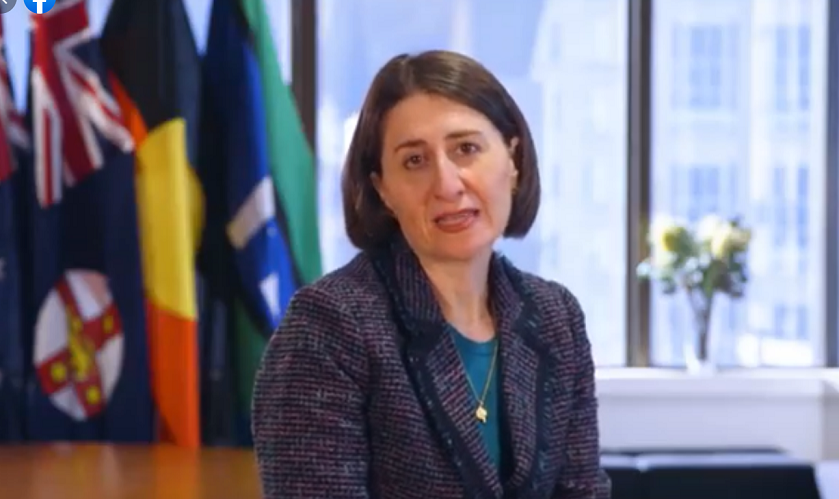 It had become a bit of a tradition for the NSW Premier, Gladys Berejiklian, to come out to Macarthur in August – before the pandemic.
The gig was as guest speaker at what came to be known as the Narellan business chamber's annual "premier's breakfast'' at Club Menangle.
It was one of the social highlights of the year for the region, attracting large numbers every year.
Last year the premier sent a video message to chamber members, pictured above, when she could not attend.
This year the premier was due to be at Club Menangle on August 19, but as the lockdown dragged on it became evident it would inevitably be postponed or rescheduled.
And sure enough this morning in hundreds of email inboxes a message came from the Narellan chamber and president Shaun Pereira confirming that the premier would not be coming on August 19.
"I know how much we all look forward to this event and as such, we have been working tirelessly with the Premier's office behind the scenes to seek an alternative date,'' Mr Pereira informed chamber members.
"I am pleased to announce that today the Premier has graciously come back to us and we have secured October 5, 2021 for our premier's breakfast event.
"This is a huge win for our members, and I must say, a reflection of the importance that the premier places on our chamber and our region.''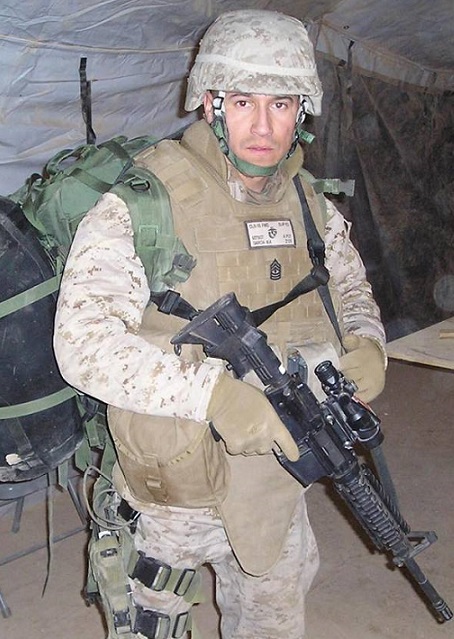 In other news, Campbelltown chamber is going ahead with its August event, via zoom.
The 6pm, August 18 event will feature as guest speaker one of the freshest voices of Macarthur, retired US Marine and life coach Max Garcia.
Actually, he's not just the only former US Marine in Macarthur who's on the speaking circuit – Max Garcia is the only one in the entire country.
But he got married to a local girl and so now he calls Macarthur home.
His inspiring presentations so far have included sporting clubs such as the Wests Tigers, members of parliament, businesses, professional golfers and universities and many more.
Garcia was deployed twice to Iraq with the US Marines and was awarded the combat action ribbon and a medal for valor.
Another interesting fact about Max Garcia is that he is a much travelled man, having visited all 50 US states and more than 70 countries.
Max Garcia is pictured at right during his deployment in Iraq. If you'd like to register to hear him speak go to: https://campbelltownchamber.com.au/events