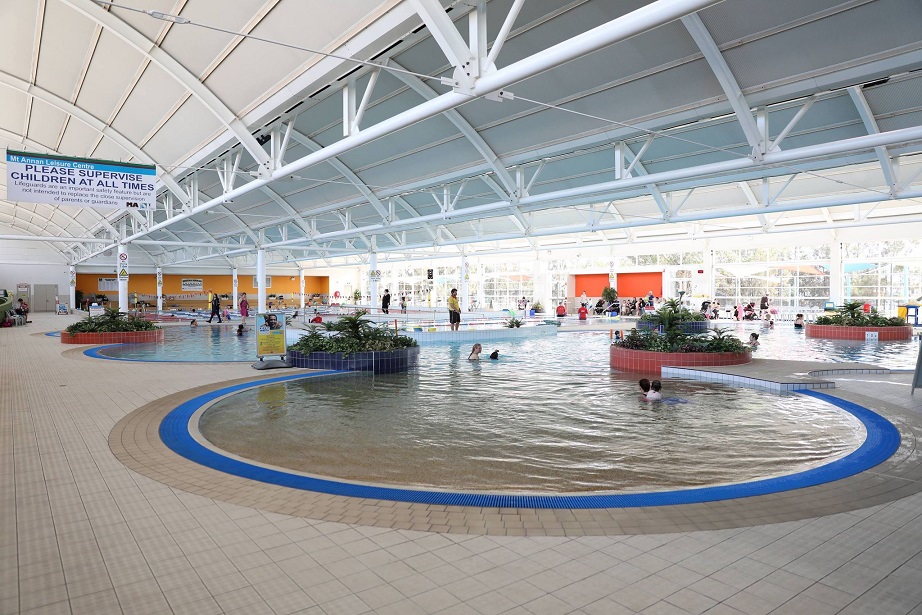 The Y is here to stay in Camden – for another two years at least.
Also known as YMCA NSW, Y has won the contract to manage Mount Annan Leisure Centre (MALC) and the Camden War Memorial Pool until at least 2023.
The Y was selected as the ongoing operator following a Camden Council competitive tender bid.
It secured a two-year contract with an optional one-year extension.
The executive leader of business delivery Brooke Atkins said the Y was thrilled to continue enriching and connecting the lives of Camden residents through its longstanding partnership with council.
"The Y NSW has been part of the Camden community now for 13 years,'' Ms Atkins said.
"We are so grateful for this vote of confidence, allowing us to continue building on our strong track record to deliver diverse, inclusive programming from these two truly outstanding facilities.
"MALC is like a second home to many in the Camden community. We know this because our member return rate was 30 per cent above industry average following our reopening last year.
"Although our doors are closed once again due to the latest Greater Sydney lockdown, we can't wait to welcome our loyal Y family back and kick off new and refreshed activities that empower everyone to live their best healthy and connected lives," Ms Atkins added.
Mayor of Camden, Cr Therese Fedeli, said she was proud the community had such a great facility to enjoy.
"Mount Annan Leisure Centre is loved by many, which is a testament to the facility itself and also how it is run," Cr Fedeli said.
"Council looks forward to continuing to work with the Y to serve our fantastic community."
A not-for-profit organisation, the Y NSW invests 50 percent of all profits into community programs and benevolent work.
Over the next 12 months, this investment will include $80,000 towards running Uplift and Streetgym – free wellness programs aimed at reducing the increasing rates of mental health distress amongst young people.
Both programs are facilitated by MALC's own qualified Y NSW youth worker and fitness instructors.
Late-night basketball and late-night volleyball will also return to provide free, healthy and active avenues for locals to connect in the region.
Despite the challenges of the Covid-19 pandemic, the Y achieved several milestones in the last year, including five-star Royal Life Saving Audit ratings for both facilities, and record-breaking swimming lesson enrolments recorded in February 2020 at MALC.
While MALC is closed in line with the Greater Sydney lockdown and Camden Pool is closed for the season, the community is invited to connect and stay active online. Free resources, video workouts and tips are available for free on the Y At Home: bit.ly/theyathome
For information about memberships and programs at MALC visit: https://www.ymcansw.org.au/centres/mount-annan-leisure-centre/
For information about aquatics programming and memberships at Camden Pool visit: https://www.ymcansw.org.au/centres/camden-war-memorial-pool/