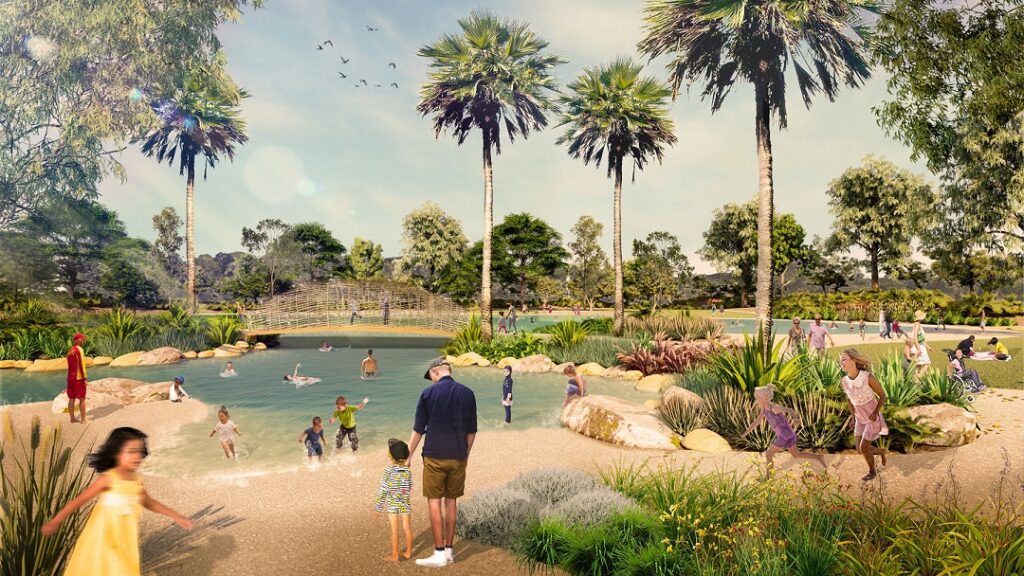 The council elections may have been postponed but the issues that will dominate the campaigns keep bubbling along.
In Campbelltown, the cricket and footy clubs that play out of Bradbury Oval are furious with council because, they say, it is refusing to rule out completely suggestions their playing areas will be turned into car  parking for the [under construction] Billabong (artist impression above).
We have in our possession a thread of emails between the council and the sport clubs, and it's clear this will be a big election issue the month before the December 4 poll.
Mayor George Brticevic, general manager Lindy Deitz and a couple of senior officers were among those playing email tennis with the sports people, but it was obvious nobody was happy when it ended – temporarily no doubt.
The billabong was already on the nose with many ratepayers because of its escalating cost, now nudging $40 million – not bad for a giant water hole – but this spat with the sporting clubs could cost Labor dearly at the election.
As for the Liberal Party, they are still to endorse their Campbelltown ticket, but at least their current leader on council, the affable George Greiss, whenever we call him he assures us that "you'll be the first to know when it happens''.
xxxxx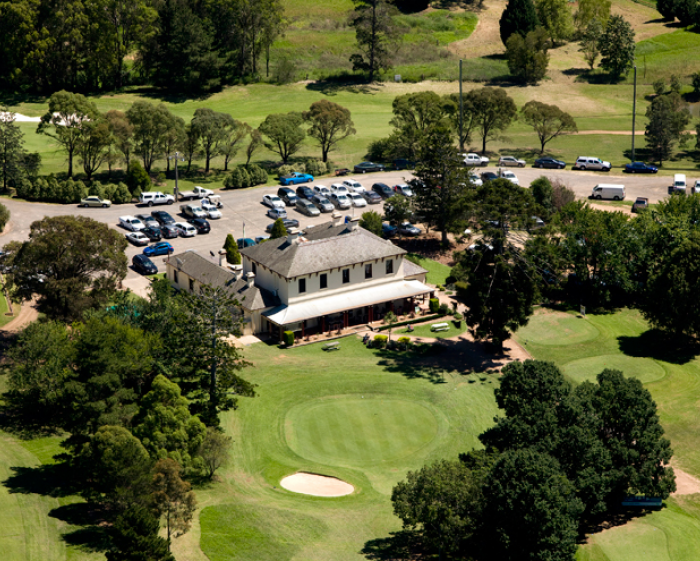 Down south in Wollondilly, it's usually development pressures that rise to the top of an election agenda, and it won't be any different this time around.
But an old issue may give things a shake: the lack of council interest in spending a few dollars on historic homestead Jarvisfield.
Currently the clubhouse of the local golf course, the grand old building has copped a double whammy from the council: no money for restoration and repairs but approving alterations that do not conform to the heritage nature of Jarvisfield.
Descendants of the Antill family are set to renew their long campaign for some action on what is one of the historic jewels of Picton and the Wollondilly Shire.
xxxxx
Camden is all about overdevelopment, especially the past 10 years, when new housing sprang up like mushrooms.
Those who defend the residential explosion point to massive state government funding for infrastructure around Camden.
That much is true, but this election will be about taking stock and making sure the infrastructure matches the huge number of people who have called Camden home in the past few years.
The problem for the Libs who have dominated Camden Council for at least two terms will be that the state government wants more land releases for housing in the outer south west region.
Labor will be saying, no thanks, no more for now.
So swinging voters at least will have a choice on December 4.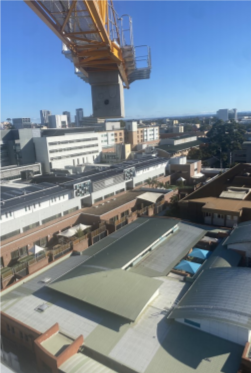 xxxxx
Liverpool Hospital redevelopment fun fact: it takes 170 steep steps and around six minutes for the tower crane operator to reach their office each morning.
The operator can make the trip up to eight times a day, totalling 2270 steps – that's a lot of climbing.
And the great views of Liverpool and the multi-storey car park construction site from the cabin are the icing on the cake no doubt.
xxxxx
ABC Radio Sydney's live show Thank God It's Friday! is now scheduled to be staged at the Campbelltown Arts Centre on Friday, September 10.
It was scheduled for July but then the lockdown happened.
Way things are going, it's a matter of fingers crossed for the new date.
xxxxx
Everyone is trying different stuff to get through this dreadful lockdown, and local artist Andrew Siambis is no different.
Andrew is turning to painting portraits of young children with a twist: he turns them out looking like their story book favourite, from Harry Potter to Spider-Man and Alice in Wonderland.
Sounds like a bit of fun to us, and looking at the sample below you'd have to agree.
Anyone who may be interested to commission a painting of their child can find Andrew on Facebook.