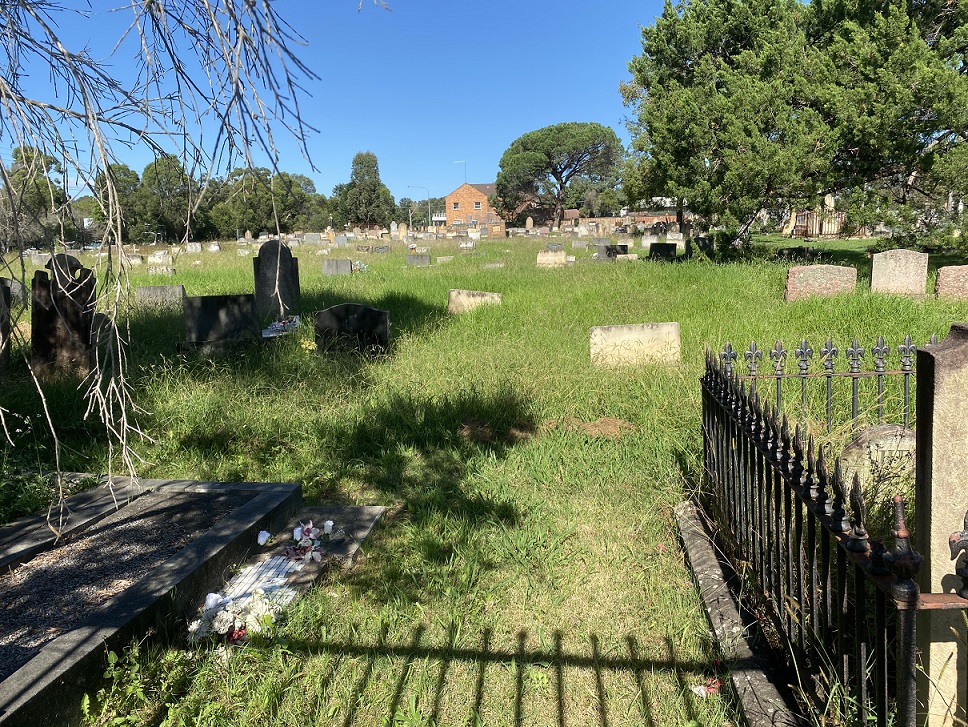 Maybe their mowers are all in for repairs, but the Anglican Church in Campbelltown ought to do something about the state of the Pioneers Cemetery in Broughton Street, Campbelltown, pictured.
The cemetery is literally located in the heart of town and a heck of a lot of traffic goes past it every day.
That long grass around the burial sites is just not a good look for the town or the church.
By the way, we checked with Campbelltown Council, who told us they were not responsible for the upkeep of the historic cemetery.
xxxxx
Only about 10 or so men attend Airds Bradbury men's shed these days, but even they now can't drop in, because Focus Connect, under whose auspices it is run, has "temporarily" closed it down.
A year ago more like 60 men dropped in to engage in various activities, from woodwork to repairing lawmowers, have a cup tea and a chat with everyone else.
It is not clear why, but the men started leaving the men's shed in droves and joining others nearby, including Appin.
The huge garden at the Airds site, which is rented from Corrective Services NSW – the Reiby detention centre adjoins it – has been neglected because only a couple of fellows turn up these days, compared to close to a dozen a year ago when a fellow called Andrew McGlinchy ran the place.
McGlinchy left the men's shed suddenly and without explanation in January and when we visited the men's shed on a couple of occasions recently there were not too many happy faces among the men.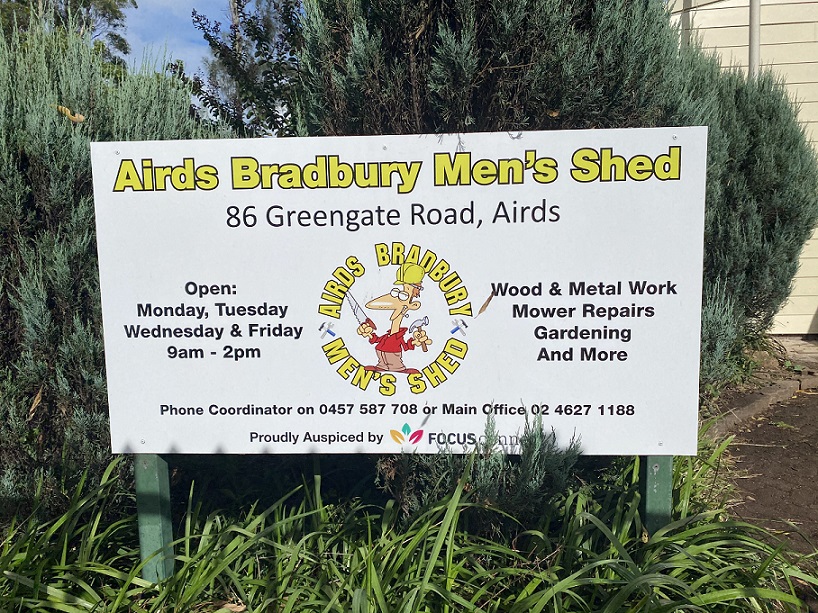 xxxxx
Monday's Tommy Raudonikis function at Court Tavern was the brainchild of Kenny Shafer.
Some people may be aware that while Tommy called Campbelltown home between 1995 and 1999, one of his best mates was Kenny, of Kenny Shafer Smash repairs fame.
Tommy had a lot of mates, but Kenny was up there as one of his main men.
Kenny, being old school, won't talk about it, but soon as he heard about the demise of the great man he was on the blower to Court Tavern to ask when the Raudonikis function would be on.
Well, he was told, but Kenny doesn't take no for an answer and the Tommy day was set, and which attracted quite a few of the players from that period of the Western Suburbs Magpies when they were based in Campbelltown.
And as a result of Monday's simple affair a more formal farewell to Tommy will now be held on June 3 in the same venue.
Well done, Kenny Shafer, the town thanks you.
xxxxx
Talking of old stuff, if you have any old pictures hidden away in photo albums or draws, Campbelltown Council wants to hear from you.
Council is calling on residents with photos depicting Campbelltown's past up until the 1980s to submit a copy that can be included in the Local Studies Collection photo database.
Anyone interested in donating photographs can contact Local Studies Librarian Andrew Allen on 4645 4431 or email andrew.allen@campbelltown.nsw.gov.au.
xxxxx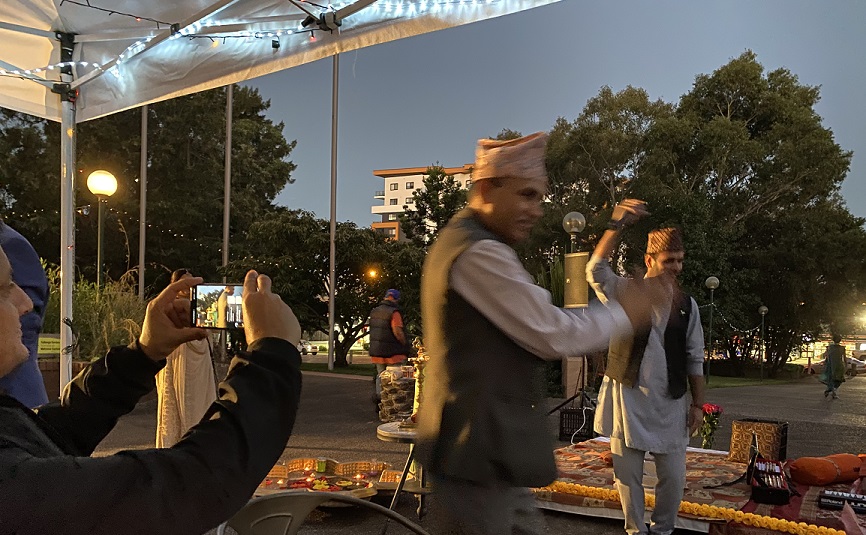 We really hope that there will be more functions like the Alkalizer's recent Swadisht event.
The forecourt of the council building is a great space that ought to be used more often for such events.
At the Alkalizer event guests were blessed with beautiful weather, even though it got a little cool later on in the evening.
Owner Shefali Pall and her team did a brilliant job livening up that end of Queen Street on a Saturday night.
Leaving, I said to Shefali: I can see a Greek Taverna night in this place one night.
Great idea, let's do it, responded the always positive Shefali.
Campbelltown needs more people like Ken Shafer and Shefali Pall, that's for sure.
xxxxx
Over in Camden, council has sent special certificates to congratulate more than 500 local students for their outstanding 2020 HSC results.
Students attended Mount Annan Christian College, Camden High School, Oran Park Anglican College, Elizabeth Macarthur High School, St Gregory's College, Mount Annan High School, Elderslie High School, Macarthur Anglican School, Magdalene Catholic College and St Benedicts Catholic College.
Mayor of Camden, Cr Theresa Fedeli, said it was fantastic to see so many students receive a band five or six in one or more subjects in a difficult year.
"Last year was one of the most challenging in history and these students achieved remarkable results in such difficult circumstances," Cr Fedeli said.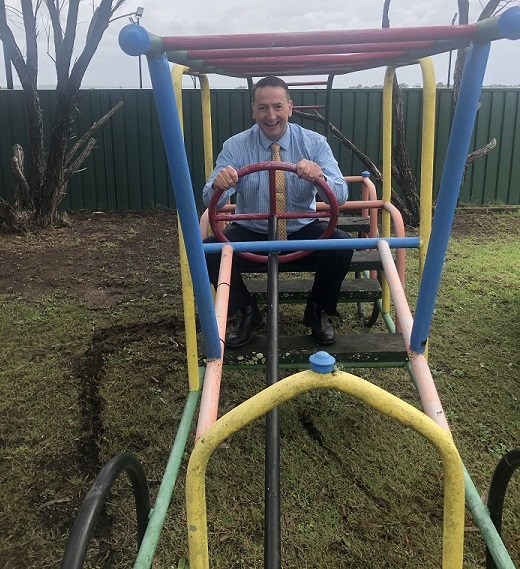 xxxxx
Growing up, Patrick Duffy loved to jump on the Apex Park fire engine with his brother and play firemen.
Well, now his grandchildren are playing on the fire engine, except all they have to do is drop into Grandpa's house on Appin Road.
Patrick told us that he just couldn't resist forking out a few dollars when he found out the equipment was up for sale.
Nor could he resist having one more go on it before the grandkids turned up.