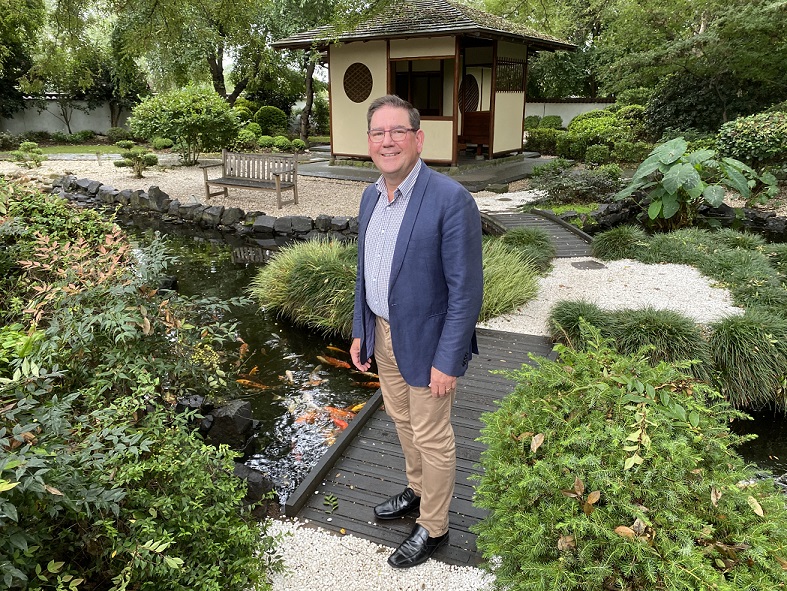 Kevin Dillon is reserved, in an old school kind of way. A good way, you understand.
Now in retirement, the Glen Alpine resident is offering to serve the people of Campbelltown.
He has put his hand up and joined Councillor Warren Morrison and the Totally Locally Committed (TLC) team for the next council elections in September.
Mr Dillon will be in the number two spot on the eight person TLC ticket.
"If I get elected, I am ready to be of service,'' he tells the South West Voice in Macarthur when we sit down for an interview at the arts centre café.
He's been in Campbelltown for close to 40 years and admits that he's a little concerned the place may be losing its identity.
"Council have the master plan, Reimagining Campbelltown, and one of their pillars there is 'City and Bush', but council just gets told by the Greater Sydney Commission that it's got to provide additional housing for 110,000 people.
"Well, that's a lot of people, a lot of cars to add to the mix we already have,'' he says.
"I am not opposed to progress, but I am concerned with the size of growth.
"In some parts, the planning lacks imagination.
"The Campbelltown main street, well, there's not much imagination there, just adding some high rise buildings.
"What's that going to do; we need a bit more reimagining of Queen Street, cafes, walkways, think of a mini inner city Melbourne,'' he says.
Kevin Dillon is fond of the "live, work and play'' phrase, and sees it as the lynchpin for a balanced approach to growth in Campbelltown.
"We need a balance of housing types both affordable and prestige, room for business and commercial prospects, maintaining our heritage and recreational area, but most importantly maintaining our identity,'' he says.
"But there's more to Campbelltown than just housing, we need jobs and recreation, a place where you can live, work and play.
"Already 60 percent of the people who live in the area travel to work; we don't want any more like that, we want 60-40 the other way, 60 percent of the people working locally,'' he says.
"We should consider working with the other local councils in Macarthur, which are facing the same problems, to get more local jobs.''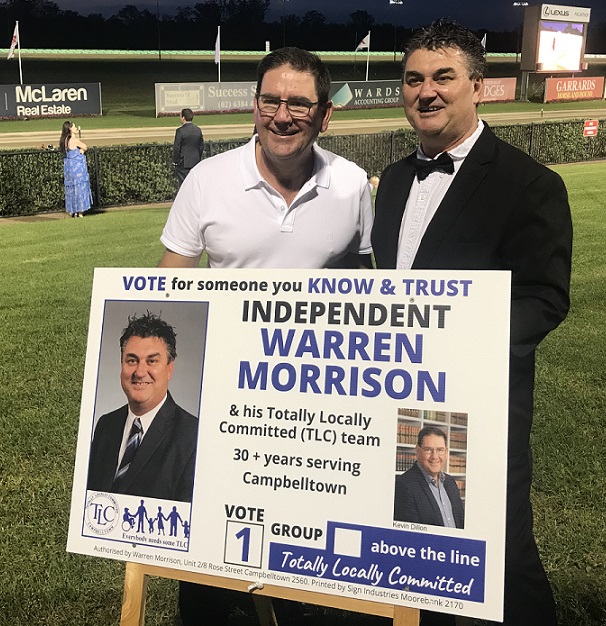 It quickly becomes obvious Kevin Dillon has thought a lot about where Campbelltown is at and where it may end up.
He says there are so many little things that can be done to improve outcomes.
For example, Mr Dillon believes we can do better on tourism to support local businesses providing hospitality and accommodation.
"If you are visiting NSW and look up Macarthur you don't get much; search for Campbelltown and there is even less – no Dharawal National Park, none of that comes up,'' he says.
"And council could do better, too, on their website there's no button there for visit.
"Tourists can use Campbelltown as a base to explore Sydney, Blue Mountains, Wollongong.
"We also need big events to bring people here to stay and spend.''
TLC was created by the late, great Fred Borg, who passed away in 2016.
"Fred Borg once told me his biggest regret was that council did not maintain a green zone between the Liverpool and Campbelltown LGA,'' says Mr Dillon.
"Before we get too carried away with development towards Appin, make sure we have the conservation areas, koala wildlife corridor, defined.
"The Appin stage 2 outer orbital route question needs to be answered.
"These may take years to establish.
"Locals need certainty and we need to allocate areas best suited for housing, recreational and industrial and commercial.
"Live, work, play.''