A new exhibition is proof that art can be a pretty good way to connect the old with the young.
In Our Nature features artwork created by residents at Uniting Bernard Austin Lodge students from Cecil Hills Public School and Liverpool West Public School.
Liverpool Council organised workshops for the school children and residents to paint portraits of each other, by providing photographs of them.
"The bond between the students and local seniors is a beautiful reminder that residents are rallying together to support each other, particularly after a challenging year of Covid-19 restrictions," says Wendy Waller, mayor of Liverpool.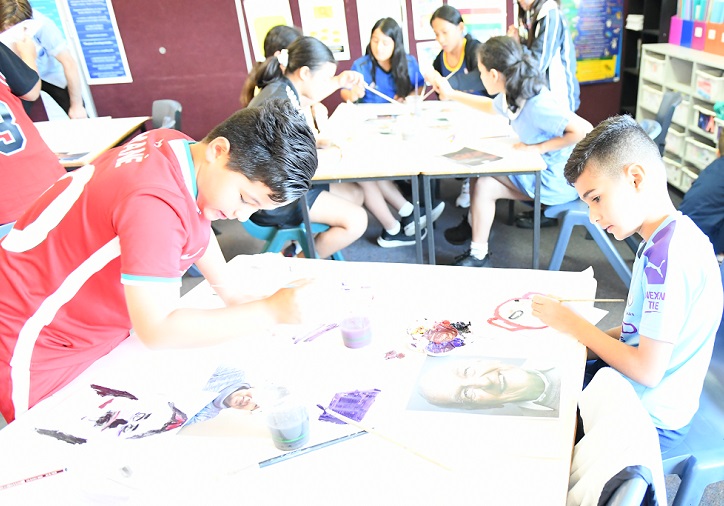 "We thank NSW Seniors Festival for the grant which has enabled us to present informative, entertaining and engaging events throughout April including our much-loved seniors concert."
Copies of artworks will be given to the residents who will have the opportunity to write to the students, as part of a pen pal program.
In Our Nature will feature at council's seniors high tea and expo event at Liverpool Catholic Club on Monday and Tuesday, April 19-20.
For those who can't make this year's events at the club, including the popular seniors concert, the exhibition can be viewed at Casula Library from Wednesday, April 21 to Monday, May 3.
Council's seniors concert, high tea and expo event is fully booked. For more updates on this event, the In Our Nature exhibition and other seniors festival events go online here.