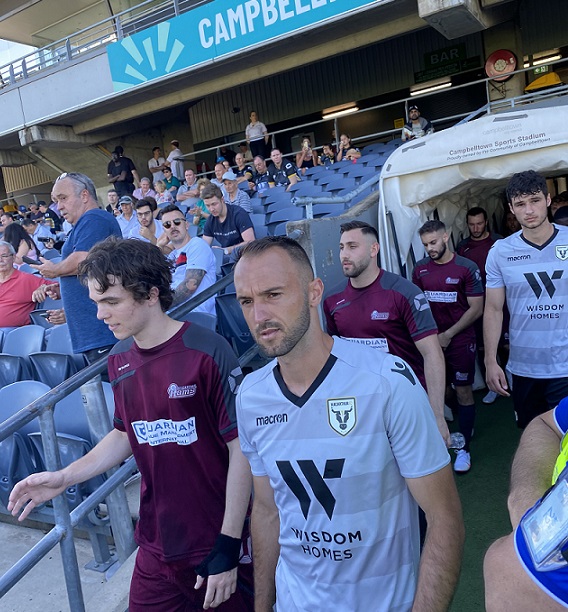 Macarthur FC will be desperate to snap a two game losing streak when they host Newcastle Jets tomorrow evening at Campbelltown Sports Stadium.
Head coach Ante Milicic admitted today that the two defeats in a row were disappointing.
"But we're back among our fans tomorrow night and looking forward to a performance that earns us points,'' he told the media.
"I feel that we are still competitive but lacking that consistency,'' he said.
The Bulls won three in a row before their back to back losses to Adelaide and Brisbane.
It's been a long season and Milicic said that the team needed to recover from the mid week match in Adelaide in order to be ready to click against Newcastle.
The Novocastrians have one draw and four losses from their last five matches in the A-League. But as Milicic says, there are no easy games in this competition and the Bulls will have to earn victory.
Benat Etxebarria, the little Spanish maestro who's had a brilliant season so far, and indeed a massive workload, did look a little fatigued against Adelaide.
But there was no talk from Milicic of resting him at this stage.
In Adelaide the other night the Bulls would have taken some positives out of the energetic performances of some of their youngsters, including Jake Hollman, Lachie Rose, Denis Genreau and Charles M'Mombwa.
A big loss was Ivan Franjic, who has a calf muscle injury and will miss tomorrow night's match as well.
Franjic has been one of Macarthur's best all season, both defensively and with his dangerous crosses in attack.
The quicker he gets back on the park the better the chances of the Bulls playing finals football in their inaugural year.
MACARTHUR FC v NEWCASTLE JETS: Sunday, April 18, Campbelltown Stadium; kick-off: 6:10pm.