Victoria Park, Picton will host this year's Group Six grand finals this Sunday, with the Picton Magpies to take on the Mittagong Lions in first grade at 3.15pm.
The Magpies advanced to the grand final after a tough 28-18 win over Camden Rams in the weekend's preliminary final.
In the other grades, Victoria Park will host the following grand final match-ups on Sunday:
Under 18-2 – Warragamba Wombats vs Mt Annan Knights (8.40am);
Second Division – Narellan Jets vs Picton Magpies (10.15am);
Under 18-1 – Narellan Jets vs Camden Rams (11.50am);
Reserve Grade – Thirlmere Roosters vs Mittagong Lions (1.25pm).
The final scoreline, 28-18,  doesn't show how tight the match was for both Picton and Camden across the full 80 minutes at a cool and overcast Mittagong Sportsground.
The opening try of the match came after 19 minutes, when Camden's Alex Canham made a flying charge to score just inside the dead ball line following a kick on the last tackle. Rory Vale opened Picton's account shortly after through winger Rory Vale, when he fielded a kick from Camden on his own tryline, and ran 100 metres to score and level the scores.
Big Kenny Ahovelo put the Magpies in front shortly after, giving Picton a 6 point lead, which was doubled shortly after, when Jack Twist scored following a run down the left side.
Camden weren't finished with though, and Mick Wright scored just before halftime, following a wicked bounce off a spiral torpedo bomb on the last tackle, which Wright managed to gather and score. Picton lead 18-12 at halftime, but Camden coach Mitch Newton would have known his side was still in the hunt, and had been playing patches of good football in the first half, but would need to deliver more.
Picton's Gary Dowse would have been relieved with the lead at halftime, but would have known his team would need to continue for the full 40 minutes to ensure they made next week's decider.
Scoring was again at a premium in the second half, with the first points coming after 28 minutes, through Picton's Nick Taylor, giving them a 10 point lead, with only 12 minutes on the clock.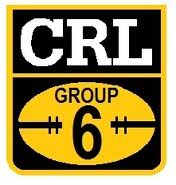 However, Alex Canham gave the vocal Rams' supporters something to cheer about with his second try of the day, reducing the score to 22-18 with nine minutes left.
Neither side was home, and the result wasn't safe to predict. Picton hooker Anthony Provost sealed the win for the Magpies with a late try under the posts, ensuring the black and white army could cheer one more time.
Magpies coach Gary Dowse was relieved after the game, admitting he wasn't too concerned about the scoreline, but the win was of more importance.
"We sort of were our own worst enemy at times,'' Douse said. He said his captain, Bryce Poisel, wasn't needed for the preliminary final, but would have been available to play if necessary, and was at about 80 per cent fitness on the day.
Dowse said his side needs to focus on eliminating errors from their game for the decider, knowing Mittagong will be a tough assignment on Sunday.
Full results from the preliminary finals played on Sunday at Mittagong Sportsground:
Under 18-2 – Thirlmere Maroon 28 Mt Annan Knights 36;
Under 18-1 – Camden Rams 18 Picton Magpies 4;
Second Division – Mt Annan Knights 20 Picton Magpies 34;
Reserve Grade – Mittagong Lions 22 Picton Magpies 20;
First Grade – Camden Rams 18 Picton Magpies 28.
By MIKE SHEAN