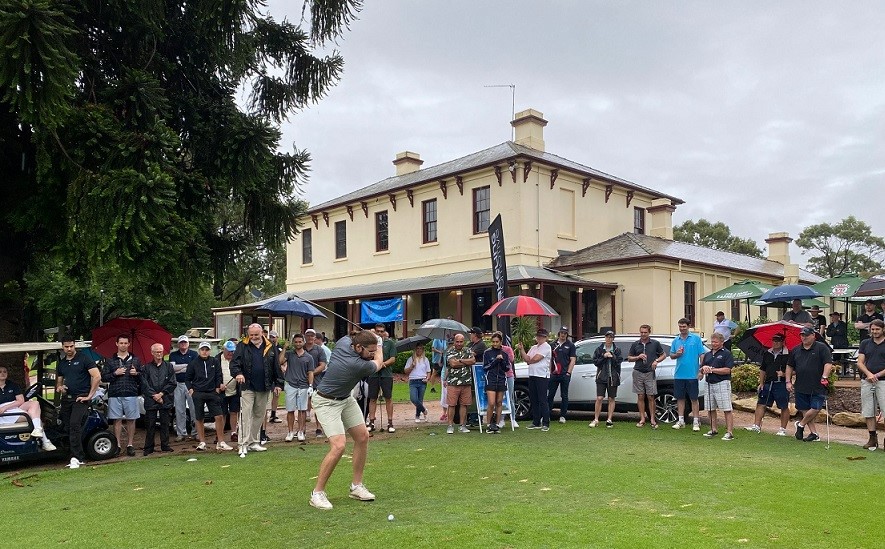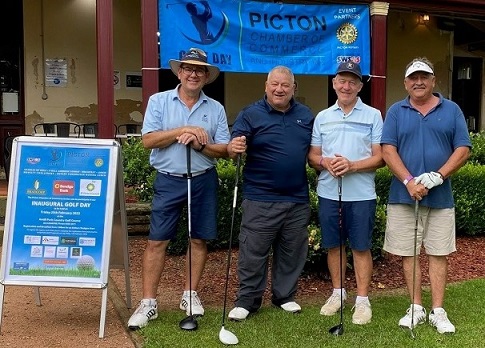 Steady rain was falling last Friday morning when the participants in the inaugural Picton chamber golf day arrived at the historic Antill course.
Which was not a good sign for an event that had already been postponed twice, once for rain.
However, after a short delay it was decided to go ahead with it.
Heavy overnight rain meant that some holes were unplayable, but there were enough left for a round of golf.
So after a hearty breakfast cooked by members of Picton Rotary, the teams boarded their carts and off they went.
When the rain returned with a vengeance just before noon and play was called off, most teams had managed to play their allocated holes.
But there was one more hole to be played in front of the club house, formerly the historic Jarvisfield homestead.
This was the most important hole of all, because courtesy of Paul Wakeling Motor Group two brand new cars were up for grabs to anyone who got a hole in one.
So after everyone had lunch they headed outside where they made a semi circle around the tee area to watch proceedings.
The rain had gone away by this time, so with a crowd behind them, each golfer stepped up to the tee and had a hit.
The excitement level went up a notch or two when one of them landed his ball on the green.
Yes, we all got a little wet last Friday, but it was for a good cause, and it was a lot of fun, especially on the putting green.
Kim Roulston, the owner of Hippy Luxe Picton, Samantha Hore, the manager of the Commonwealth Bank Picton and Glenda Thompson from The Mac Credit Union Picton put a smile on the faces of every golfer who came through their fun stand. The fun ladies are pictured below.
The golf competition prizes included $200 vouchers to local businesses such as Moses Barnes, Hippy Lux, Picton Hotel, Vabys and Captains Quarters restaurants among others.
"What a great day we had today,'' was the comment from one participant, and we couldn't agree more.