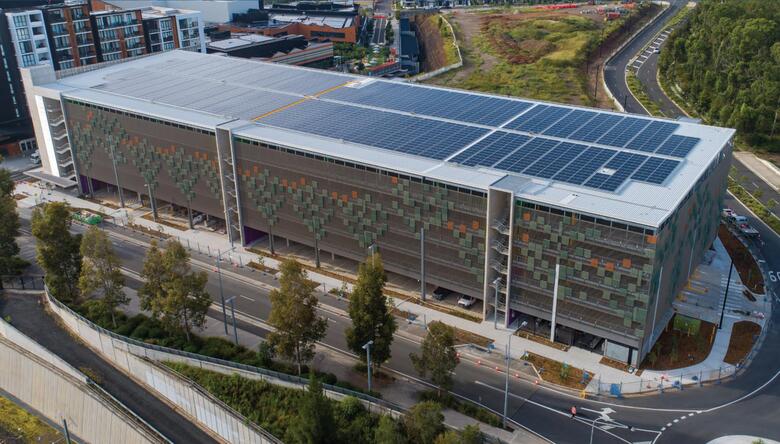 It has been a long time coming, but finally outer South Western Sydney commuters will benefit from around 3,300 additional commuter car parking spaces.
Last week transport and veterans minister David Elliott cut the ribbon on the state's newest congestion busting project in Edmondson Park North, as planning is finalised on yet another project in this fast growing community.
The new Edmondson Park South car park boasts more than 1,250 extra parking spaces, while the Edmondson Park North project will deliver up to 700 additional spaces when complete.
"Our government recognizes that this is Sydney's fastest growing region, and we're delivering projects which will serve the community for years to come," Mr Elliott said.
"We have a world class public transport network, and significant investments like the ones we've made into commuter car parks makes catching public transport more convenient and attractive to the community."
Edmondson Park and Leppington, the two stations along the South West rail link serve a huge catchment of commuters from new suburbs such as Gledswood Hills, Oran Park and Austral.
Federal Member for Werriwa Anne Stanley and State Member for Macquarie Fields Anoulack Chanthivong, pictured below, both campaigned strongly for the carpark.
"It's great to see the long-overdue car park finally operational," Ms Stanley said.
"Anoulack and I have campaigned long and hard with the community over many years for this important community infrastructure.''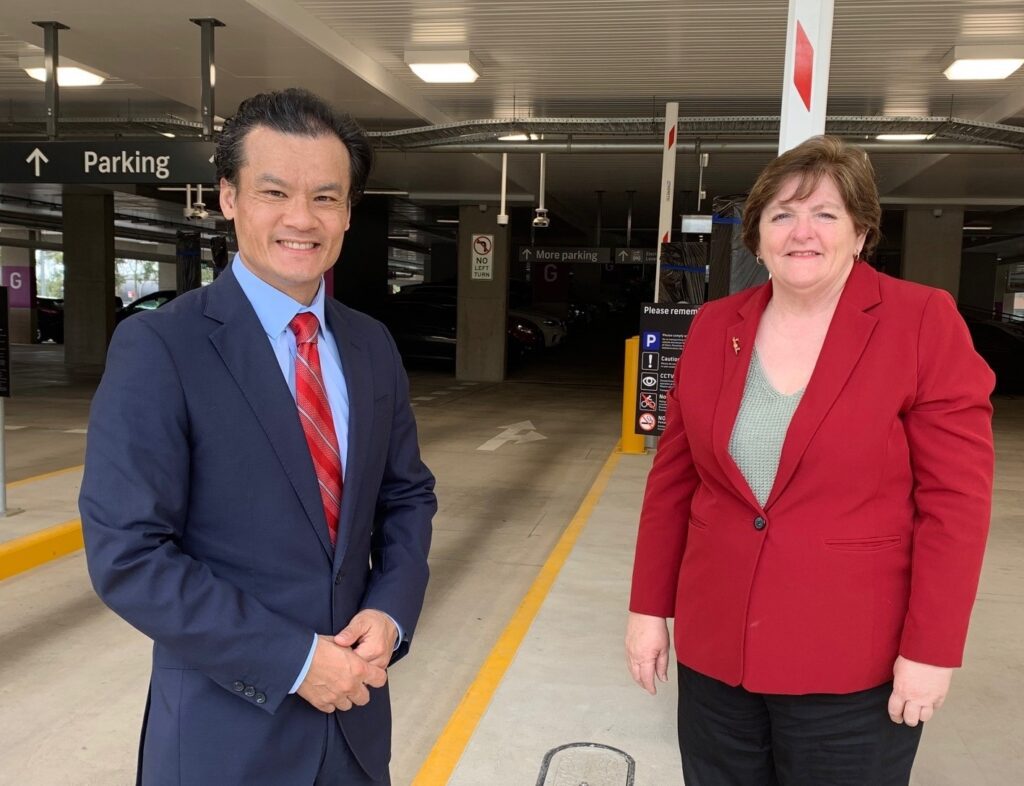 Local state member for Holsworthy Melanie Gibbons said delivering on this 2019 election commitment will encourage more locals in the community to use public transport.
"This project has bolstered our public transport network and has also created more than 900 jobs throughout the construction of this much needed local amenity," Ms Gibbons said.
"It's truly world class, built with recycled materials, it has 1,500 solar panels and 10 electric vehicle charging stations.''
These projects are being delivered as part of the NSW Government's commuter car park program, which is seeing $480.9 million being spent over the next four years to provide more convenient access to public transport at key interchanges.
The NSW Government says it has delivered more than 12,000 commuter car spaces across Sydney since 2011, with around 6,000 additional spaces on the way.