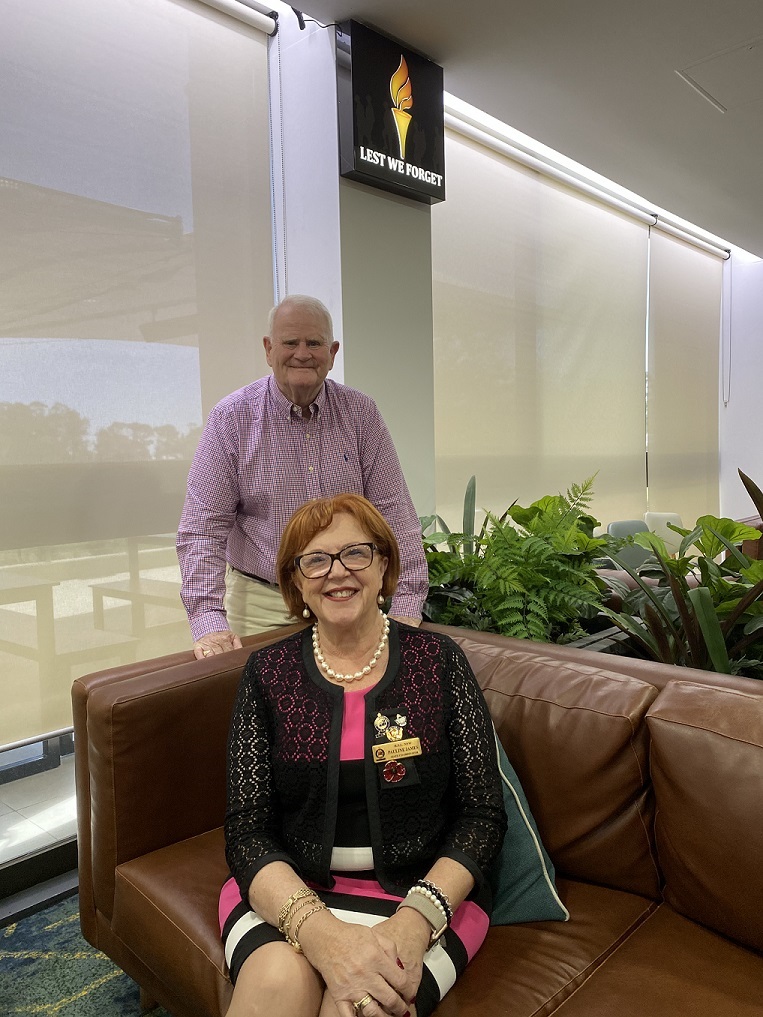 If anyone knows what Anzac Day is all about it's Campbelltown power couple Ray and Pauline James.
Ray is the president of the RSL in NSW and Pauline occupies a similar position in the RSL auxiliaries, state coordinator.
Both have an OAM – Order of Australia Medal – after their name, received in recognition of their services to veterans and their families over many years.
Both have incredible stories to tell, individually and as a couple who have been married for 49 years.
Members and guests of Ingleburn business chamber will get to hear some of these great stories next Wednesday, April 14, when Ray and Pauline are the guest speakers at the group's monthly dinner.
This is one is very special, with 2021 Anzac Day just around the corner on April 25.
One story to look out for is Pauline Ray's initiative that resulted in the creation of a massive quilt that travelled all the way to Gallipoli as part of the 100th anniversary of Anzac Day in 2015.
Pauline James started volunteering as a young lass helping her grandmother raise funds for the RSL women's auxiliary in Coonamble, now Campbelltown's sister city in NSW.
In 2009 Pauline joined the Ingleburn auxiliary and turned it into one of the largest in the state.
A Vietnam veteran, Ray James served over 20 years in the Royal Australian Navy, with another 26 years in the Royal Australian Navy Reserve.
He also served on the Transport Investigation Branch and NSW Police Force as a weapons trainer.
Ray has held senior positions at sub-branch and district council levels.
He is also chair of RSL Custodian, vice president of the NSW Branch of the Vietnam Veterans Association of Australia (VVAA); he was elected president of RSL NSW in 2020.
The Ingleburn business chamber dinner is on from 6.30pm to 8.30pm in Ottimo House, Denham Court next Wednesday, April 14. To book your seat or table click this link.